"A Great Shifter Read"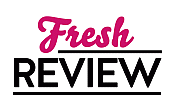 Reviewed by Gabrielle Lee
Posted February 17, 2016

Romance Paranormal | Romance Anthology
GROWL gives us three great reads about alpha males and their women. Each author brings you into a wonderful world of romance and chance. Two of my favorite authors and one new to me had me excited to delve into these adventures; a retreat run by single werewolves, a lawyer werewolf finding his mate in a new client and one that gives us a woman trying to run away from fate. I enjoyed each of these worlds, and I love shifters especially wolves. I got my share of them in this anthology. Add in Greek mythology another of my favorite subjects, and I am more than excited.
I was quickly immersed into each new story and would find it hard to pick just one as a favorite. Every story had something special to pull me in. From Greek mythology, a young woman portrayed as a realistic woman with insecurities finding love and a lone wolf that finds a reason to not be so alone anymore. You cannot hide from love and it cannot be denied. These characters all learn this lesson and soon find that love is something worth fighting for. All the stories move at a good pace and mix just the right amount of action and romance together.
FERAL PASSIONS by Kate Douglas gives us a wonderful story of two males finding their mate in Cherry. She has come to the resort for relaxation but Cherry will soon find something more. This is one hot read that will have you cheering on love.
LEGAL WOLF'S MATE by Eve Langlais is about a werewolf lawyer who takes on a case only to find that the client is his mate. Can the two figure it all out before time runs out? This one is full of great characters that have some surprises for you.
ALPHA'S WOMAN by A. C. Arthur is a story tied nicely to mythology that gives us a good read full of the history of lycans and intertwines it all with romance. Fate and love will always find a way to you.
Each of the stories in GROWL is a good read, and I enjoyed this book as a whole. There is enough romance and action in every story to keep me turning the pages to see just what would happen next. I will be sure to look for more from all these authors and their worlds in future books.
Learn more about Growl
SUMMARY
In Legal Wolf's Mate, taking on a pro bono murder case isn't a problem for a lawyer who enjoys a challenge. Discovering his new client is his mate? A tad more complicated. Gavin has no intention of settling down, especially not with a woman accused of murder, but once he sets eyes on Megan, his fate is sealed.

In The Alpha's Woman, Kira Radney is all delicious curves and strong will and has no desire to be a subservient mate. When a member of her father's pack attempts to make her his mate by force, Kira has no choice but to flee. The last thing she wants is to submit to any male and their pack. But when her escape attempt leads her straight into the arms of an alpha wolf-a sexy, dangerous, protective alpha-Kira must fight against her need to be free, and her secret desire to be controlled...

In Feral Passions, what better place for an adventurous woman to explore her wild side than a luxurious resort in northern California's beautiful Trinity Alps? Especially when that resort is run by sexy werewolves looking for mates-Feral Passions Resort, where fantasies come true.
---
What do you think about this review?
Comments
No comments posted.

Registered users may leave comments.
Log in or register now!