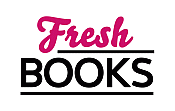 December's Must-Reads: Top Books to Close Out the Year with a Bang
A.C. Arthur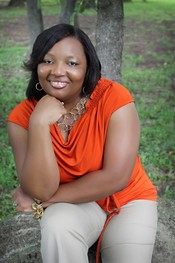 Blogging at Fresh Fiction
A.C. Arthur | Exclusive Excerpt: TEMPT THE DRAGON
January 7, 2021
"It's been a long time, Melody." He was giving her that look. The one that used to have her tearing Read More...
A.C. Arthur | 20 Questions: CLAIM THE DRAGON
June 11, 2020
1--What's the name of your latest release? Claim the Dragon 2--What Read More...
A.C. Arthur | Author-Reader Match: AWAKEN THE DRAGON
November 7, 2019
Instead of trying to find your perfect match in a dating app, we bring you the "Author-Reader Match" where we introduce Read More...
A.C. Arthur | Panting for Panthers
September 23, 2012
I've been asked more times than I can count now, "Why would you write about humans that could shift into panthers?" And each time Read More...
A.C. Arthur was born and raised in Baltimore, Maryland where she currently lives with her husband and three children. An active imagination and a love for reading encouraged her to begin writing in high school and she hasn't stopped since. Her debut novel Object of His Desire was written when a picture of an Italian villa sparked the idea of an African-American/Italian hero. Determined to bring a new edge to romance, she continues to develop intriguing plots, sensual love scenes, racy characters, and fresh dialogue--thus keeping the readers on their toes!
Log In to see more information about A.C. Arthur
Log in or register now!
Series
Shadow Shifters | Wolf Games | Royal Weddings Series
Books:
The After Party, November 2021
Trade Size / e-Book
The Last Affair, March 2021
The Fabulous Golds #3
Mass Market Paperback / e-Book
Tempt The Dragon, January 2021
e-Book
Claim the Dragon, June 2020
The Legion #2
e-Book
A Private Affair, January 2020
e-Book
Awaken the Dragon, November 2019
The Legion #1
e-Book
One Perfect Moment, July 2018
The Taylors of Temptation
Mass Market Paperback / e-Book
Prince Ever After, June 2017
Mass Market Paperback
Hunger, May 2017
Trade Size / e-Book
To Marry a Prince, April 2017
Royal Weddings Series #1
Paperback / e-Book
Wild, October 2016
Trade Size / e-Book
Growl, January 2016
Paperback / e-Book
Claimed by the Mate, September 2015
Wolf Games #1
e-Book
Primal Heat, August 2015
Shadow Shifters #6
Paperback / e-Book
Hunger's Mate Part 4, February 2015
e-Book
Hunger's Mate Part 3, February 2015
e-Book
Hunger's Mate Part 2, January 2015
e-Book
Hunger's Mate Part I, January 2015
e-Book
Eve Of Passion, September 2014
Paperback / e-Book
Shifter's Claim, August 2014
Shadow Shifters #4
e-Book
Passion's Prey, April 2013
The Shadow Shifters #3
Paperback / e-Book
Seduction's Shift, October 2012
Shadow Shifters #2
Paperback / e-Book
Temptation Rising, April 2012
The Shadow Shifters #1
Mass Market Paperback / e-Book
Touch Of Fate, July 2011
Paperback
Full House Seduction (Kimani Romance), August 2009
Mass Market Paperback
Second Chance, Baby, October 2008
The Braddocks: Secret Son
Mass Market Paperback
Guarding His Body, July 2008
Romance on the Run
Paperback
A Cinderella Affair, August 2007
Mass Market Paperback
Love Me Like No Other, December 2006
Paperback
Love Me Carefully, July 2006
Paperback