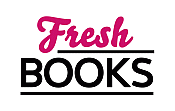 December's Must-Reads: Top Books to Close Out the Year with a Bang
Eve Langlais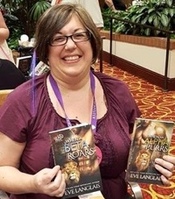 Eve Langlais is a Canadian mom, wife and writer of romance. In her late thirties, she live in Bowmanville Ontario with her hubby, three kids, the guinea pig, and a truly fat cat.
She's writing romance the way she like it--hot with a touch of fantasy. She enjoy reading and writing stories that push the envelope of what we consider normal, and I love to cross the line between good and evil--and in some cases totally stomp on it.
She tend to have a lot of sexual tension in her tales as she think all torrid love affairs start with a tingle in our tummies. Her heroes are very male, you could even say border line chest thumping at times. So if you want a truly sensitive man, she is not for you. But that said, her men will do almost anything for the one they love, even start an intergalactic war.
Log In to see more information about Eve Langlais
Log in or register now!
Series
Cyborgs: More Than Machines | A Lion's Pride | Alien Abduction
Books:
In the Mood Fur Love, October 2018
Trade Size / e-Book
The Big Alpha in Town, May 2018
Paperback / e-Book
Alpha's Mate, February 2018
e-Book (reprint)
Thanks Fur Last Night, February 2018
Trade Size / e-Book
Hunger, May 2017
Trade Size / e-Book
Wild, October 2016
Trade Size / e-Book
Growl, January 2016
Paperback / e-Book
When A Beta Roars, July 2015
A Lion's Pride, #2
Paperback / e-Book
When An Alpha Purrs, June 2015
A Lion's Pride, #1
Paperback / e-Book
Avion, May 2015
Cyborgs: More Than Machines #7
Paperback / e-Book
Adam, March 2015

Paperback / e-Book
Holiday Abduction, December 2014
Alien Abduction #6
Paperback / e-Book
Occupational Hazard: The Ultimate Workplace Romance Box Set, June 2014
e-Book
Heroic Abduction, April 2014
Alien Abduction #5
Paperback / e-Book
Seth, March 2014
Cyborgs: More Than Machines #5
Paperback / e-Book
Shifter Seduction, January 2014
e-Book
Aramus, October 2013
Cyborgs: More Than Machines #4
Paperback / e-Book
B785, March 2013
Cyborgs: More Than Machines #3
Paperback / e-Book
Mercenary Abduction, February 2013
Alien Abduction #4
Paperback / e-Book
F814, April 2012
Cyborgs: More Than Machines #2
Paperback / e-Book
Dual Abduction, March 2012
Alien Abduction #3
Paperback / e-Book
C791, January 2012
Cyborgs: More Than Machines #1
Paperback / e-Book
Intentional Abduction, October 2011
Alien Abduction #2
Paperback / e-Book
Accidental Abduction, May 2011
Alien Abduction #1
Paperback / e-Book