"There is no place to hide from evil..."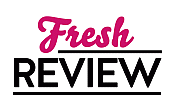 Reviewed by Sandra Wurman
Posted December 30, 2015

Sometimes life hands you such a raw deal that it's easy to question your worth, intelligence and expectations. At the hands of an abuser, the victim is fighting for survival.
Some people manage to keep their heads above water and if lucky—luck surely plays some part in it— they wind up in a better place. Leaving these memories behind is a whole other story. You can't easily erase your past—it is who you were—but it doesn't have to be who you become.
Kate and Margo were products of their own hell of a childhood winding up together in foster care, and their bond was strong.
Christina Faraday and her son Evan were pure evil and greed. It didn't matter that Christina habitually cheated on her soon to be ex-husband Donald or that Donald bailed out Evan several times. The two were obsessed with the fact that Donald wanted a divorce and was moving on to a new life with another woman.
There was no real concrete plan—just reactive violence to follow in the wake of these two heartless people. Once they began, their reign of terror continued relentlessly. And now their sights are set on Margo's sister Kate and her son Alex.
Kate is one tough woman but even she needed help. Luckily for both Kate and Alex, Ben Knight stepped in and would hopefully level the playing field. Kate is a remarkably resourceful person but facing a depraved vengeful force put her once again in a very vulnerable position. This time she isn't just fighting for her own survival. She has Alex to protect.
In short EVERYTHING SHE WANTED is a very scary book perhaps because it mirrors so much of what abused people go through. There's a thread of hopelessness that weaves through all their stories. In EVERYTHING SHE WANTED Jennifer Ryan created Haven House, a respite for those that need a safe place. Not a panacea but an option—hope. But in EVERYTHING SHE WANTED, Ryan clearly illustrates that there is no place to hide from evil.
The Hunted series is centered on a ragtag group of survivors. These characters managed to escape the horrors of their youth, develop close friendships albeit a family of sorts and fashion solid successful productive lives.
EVERYTHING SHE WANTED is extraordinarily well thought out and written. Page after page Jennifer Ryan pulls you further into the drama with carefully planned executed scenes, almost a diorama, of evil that you feel deep down. Jennifer Ryan's dialog is second to none. Warning— EVERYTHING SHE WANTED is chilling and addictive.
SUMMARY
New York Times bestselling author Jennifer Ryan returns to The Hunted series
Ben Knight has spent his life protecting those in need and helping abused women escape their terrible circumstances. He'll stop at nothing to save the lives of his clients, especially the hauntingly beautiful Kate Morrison, a woman threatened by a man whose wealth allows him to get away with everything—including murder.
Kate's days spent as a social worker, fighting for those unable to help themselves, means she's spent her fair share of time in a court room. She and Ben have crossed paths, but never that professional line. When he agrees to aid her in putting Evan Faraday behind bars where he belongs, she must trust the sexy lawyer with her life and that of a precious baby's.
Will Kate learn to trust Ben in time to save herself, and will they have a chance to explore the love blossoming between them before it's too late?
---
What do you think about this review?
Comments
No comments posted.

Registered users may leave comments.
Log in or register now!