"Kitty Katt-Martini vs. androids, a zooful of birds, a kidnapping and an impending alien invasion"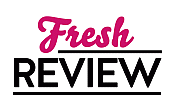 Reviewed by Annie Tegelan
Posted December 19, 2012

Science Fiction | Science Fiction Romance
Kitty Katt-Martini is just settling into her position as the new Alpha Centurion Diplomat. With her baby, Jamie-Katt at her hip and her husband, Jeff coming back home after a month-long leave, Kitty feels as if she is just getting a hang of herself and her new abilities. Unfortunately, a series of doctored photos of her having an affair show up. But that's the least of her problems when she is faced with raging androids, a flock of Peregrines and a parrot who thinks she's in love with her husband and oh yes, the fact that Jeff and Chuckie have been kidnapped. As Kitty likes to say, it's just a normal day in the life of Kitty Katt- Martini!
Once you start ALIEN VS. ALIEN, the general badassery commences. Koch pumps this book filled with humor that is a trademark of Kitty. Even faced with a ton of dire problems, Kitty seems to take it in stride and it only makes me adore her more. Without Jeff and Chuckie, Kitty must run solo in an effort to find them. It's a great way to display her strengths as a tough and smart heroine. Koch shows her growth as a character and makes it the perfect opportunity to showcase that Kitty is definitely the star of the show.
Action-packed doesn't even begin to describe this book! With tense moments and shocking twists, ALIEN VS. ALIEN will have you on the edge of your seat! The evolution of the series is one of the most engrossing I've ever encountered. Gini Koch reels you right in and because of that, this series is as stronger than ever!
SUMMARY
Jeff and Kitty Katt-Martini and the rest of the American Centaurion Diplomatic Corps are still recovering from their introduction to Washington D.C. politics, parties, and conspiracies. So when compromising pictures arrive, no one's too surprised. They're also the least of anyone's worries.
Evil androids running amok, birds of all kinds and from all places creating havoc, a Senator trapped in an ever-tightening web of intrigue, and escalating international tensions all seem tough but manageable. But the disappearance of Jeff Martini and Charles Reynolds during the International One World Festival signals more than the usual nastiness — and it looks like even ACE can't help them.
Then new trouble arrives in old packages and even with the best hackers in the world, beings from near and far, the full might of Earth's military, and the Wonder Twins on their side, Centaurion Division's outmanned and outgunned.
Now Kitty's racing against the clock to find not only Jeff and Chuckie, but to keep the peace between Middle Eastern countries, all while searching for the bases of super-soldier operations — to stop them or die trying.
---
What do you think about this review?
Comments
1 comment posted.
Re: Kitty Katt-Martini vs. androids, a zooful of birds, a kidnapping and an impending alien invasion

I have read this book while having my back massaged at
Broderick
Chiropractic and I remember I was so into it that I never
bothered the pain and crackings of my bones.
(Anna Sanders 8:41pm August 1)
Registered users may leave comments.
Log in or register now!