"A bawdy and wild wager turns to lasting love."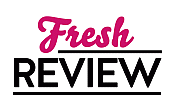 Reviewed by Kay Quintin
Posted June 27, 2012

Phoebe Scott's 3rd season at Covenant Garden Theater closes with Phoebe in a lead part, but to get that part Phoebe had to compromise. Phoebe is broke and forced to attend a party at the King's Establishment, an upscale bawdy house. Hoping to trade sex for long term protection from a rich gentlemen Phoebe uses her wits to succeed.
Sir Edward Chambers (Ned) is staying in London with his friend Viscount Ludovic DeVere, a scoundrel with a rakehell reputation. The 3 years since the loss of his wife has left the proper Ned celibate. Ned is completely taken with Phoebe when she poses as Kitty. Always boasting of winning his wagers, DeVere poses a new one with the prince involving his bedding Phoebe in the King's own bed and presenting the soiled sheets to the Prince as proof. Tables are turned when the sex partner ends up being Ned. Phoebe has become emotionally involved with Ned and has fallen in love. Caught in Carlton House in the King's quarters might mean imprisonment or death for all three of them. It is left to Phoebe now to use her own ingenuity to create an escape and save them all. The 1783 story centers on the erotic era of lust and mistresses. If explicit sex is what you like in a read, A WILD NIGHT'S BRIDE will definitely fulfil your wishes. I found much of the story extremely graphic. Some of the writing is of actual happenings from that period of time concerning the brothel and history of the King's Place as well as nunneries. Although this is not my particular interest in reading, the story itself was inventive and moved quickly.
SUMMARY
She's a lonely lady down on her luck.
Phoebe Scott, alias Kitty Willis, is a struggling Covent Garden actress with a bruised heart and a closely guarded secret.
He's steadfast and eminently respectable.
Sir Edward Chambers, Ned to his intimates, is guilt-ridden over his beloved wife's death and has avowed to live out a rustic and mundane life...of celibacy.
With the devil in charge, there will surely be hell to pay.
Devil-in-disguise Viscount Ludovic DeVere is determined to return his best friend, Ned, to the land of the living. His meddling machinations result in a night of mind-blowing passion after which "Dull Dog Ned" awakes to find himself in the King of England's bed!
A Wild Night's Bride, a sexy, rollicking Georgian romp!
---
What do you think about this review?
Comments
No comments posted.

Registered users may leave comments.
Log in or register now!