"A gritty, sexy romantic suspense that you won't be able to put down."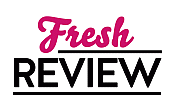 Reviewed by Maria Munoz
Posted June 17, 2012

Romance Suspense | Suspense Techno
Ava Malia, covert operative for the FBI Specialized Crime Unit, is out to infiltrate Dr. H's training for one purpose... protect him from the bastards at Whitestone who are out to kill him. Whitestone is after a pair of high tech contact lenses and have already shown they are willing to kill to get to them. Everyone believes Dr. H knows the location of the contacts. Ava will do anything to maintain her cover and keep H alive, including using seduction to keep him intrigued and off-balance. It doesn't hurt that the attraction between them is instantaneous and explosive.
Dr. H seeks out individuals with specialized psychic abilities. His mission is twofold- train them to control their abilities and protect them from those who seek to exploit them. H knows the risks. He and his twin sister were kidnapped and held by Whitestone for years until he managed to gain their freedom. He trusts no one, not the government and not anyone who he can sense has secrets. He knows Ava is hiding something and shouldn't be trusted. But, he can't seem to keep his hands of her. Is he putting himself and his sister in danger by trusting Ava?
ILLICIT INTUITIONS is a gritty, sexy romantic suspense that you won't be able to put down. Book 3 in Ms. Duncan's Sensory Ops series, I would recommend reading the series in order as the plot is a continuation of events that occurred in the earlier books. ILLICIT INTUITIONS is a highly charged read radiating sexual tension and danger. Ava and H have complicated personal histories that draw them together and pull them apart. They are both intelligent, strong, and committed to their causes. I thoroughly enjoyed watching them find their common ground as they dodged bullets and evaded assassins.
SUMMARY
Love could be their greatest liability.
Ava Malia knows three things. She was once a kickass covert operative. She will eventually adjust to her new team, the FBI Specialized Crimes Unit. And the only way to finally be free of her professional past is to solve her first case and get her hands on a game-changing technology. The only problem? Success rides on her ability to swallow her distaste for the persona she must adopt in order to earn the trust of a mysterious scientist.
Dr. H escaped childhood captivity with three things. His sister. Complete control of his gift. And an engulfing distrust of anyone in the government. Adjusting to a life of freedom hasn't been easy, but he's found peace in solitude. The sexy woman auditing his empathic studies, though, has a way of getting under his skin that's both arousing and disturbing. Plus, his psychic ability warns him of secrets so deeply buried in her psyche, they'd be better left alone.
Yet their instant attraction strips away all their protective barriers, down to the foundation of a new, fragile trust. And a vulnerability that, when an old enemy opens fire, could blast away any chance of a future.
---
What do you think about this review?
Comments
No comments posted.

Registered users may leave comments.
Log in or register now!