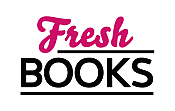 Spring flowers, great May books to enjoy!
"This fantasy romance is distinct and fresh with a deeply detailed world and memorable characters."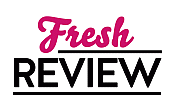 Reviewed by Sue Burke
Posted September 16, 2009

When the veil between the human world and Faerie tears open, the worlds collide with disastrous results for both sides. Eventually the humans manage to banish the Otherworlders underground where they split into two factions; light and dark.
It is in the Darkworld that Ayla, a half-faery assassin, meets and soon bests Malachi, a fallen angel. His immortality stripped from him, Malachi stalks Ayla with revenge first-and-foremost on his mind. He blames her for his fall, his new mortality and his expulsion from the angelic ranks. In his fevered mind, every bad thing that's happened to him can and will be laid directly on her doorstep.
When the two finally face off, they bond in a way neither one expects. Ayla's first duty is to her Queene and a relationship of any kind with a Darkling is strictly forbidden. Consumed by thoughts of Ayla, Malachi follows her into the Lightworld, which he will, almost certainly, not survive. With salvation again within reach, Malachi first must face the political intrigue and many deceptions of the Faery Court, where he finds himself in the middle of a war that should have nothing to do with him. But he finds it impossible to turn away and leave Ayla to face her fate alone.
Armintrout has her own distinct voice. Her characters are multi-layered and far from perfect. For supernaturals they are surprisingly human with all our failings and foibles. She takes the fae and makes them her own, much like she did with vampires in her previous series. With so many paranormal romances on the market, it's hard to stand out. Armintrout does a beautiful job; her story is fresh, her world detailed, her characters memorable. Two more books will soon follow QUEENE OF LIGHT -- I can't wait to see how it all turns out.
SUMMARY
An unimagined destiny an undeniable passion.In a time not long from now, the veil between fantasy and reality is ripped asunder creatures of myth and fairytale spill into the mortal world. Enchanted yet horrified, humans force the magical beings Underground, to colonize the sewers and abandoned subway tunnels beneath their glittering cities. But even magic folk cannot dwell in harmony and soon two Worlds emerge: the Lightworld, home to faeries, dragons and dwarves; and the Darkworld, where vampires, werewolves, angels and demons lurk.Now, in the dank and shadowy place between Lightworld and Darkworld, a transformation is about to begin....Ayla, a half-faery, half-human assassin is stalked by Malachi, a Death Angel tasked with harvesting mortal souls. They clash. Immortality evaporates, forging a bond neither may survive. And in the face of unbridled ambitions and untested loyalties, an ominous prophecy is revealed that will shake the Worlds.
---
What do you think about this review?
Comments
No comments posted.

Registered users may leave comments.
Log in or register now!