"Magical romantic fantasy with dragons for central theme."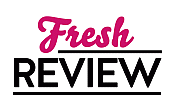 Reviewed by Sue Burke
Posted February 12, 2007

Romance Paranormal | Fantasy Anthology | Fantasy
Four of romance's favorite authors have pooled their talents to create an anthology where fantasy, adventure and romance take flight, all using dragons as their central theme.
In THE DRAGON AND THE VIRGIN PRINCESS, Jo Beverley spins a tale of a Virgin Princess preparing to take her place in a symbolic ritual sacrifice to a foreign dragon queen. When an unexpected stranger interrupts the ceremony and claims the princess as his rightful bride, her father has no choice but to obey the dictates of custom and send his daughter away with her strange, new husband to make a life in a remote land.
Mary Jo Putney takes us on a journey to Old England, to the time of knights in shinning armor and their damsels in distress. Sir Kendrick, a landless knight, sets out to slay a dragon to win a fiefdom and manor house for himself and ends up the guest and champion of the shape-changing dragon he was sent to destroy in THE DRAGON AND THE DARK KNIGHT.
Our next stop is 17th century Japan with Karen Harbaugh acting as tour guide in the story ANNA AND THE KING OF THE DRAGONS. Anna Vanderzee is left alone and penniless in Japan when her parents are killed in a freak accident. Having neither the money nor means to make her way back to Amsterdam, Anna is now alone in a foreign land with no friends, no family and no way to make a living. Anna enters the world of myth and fairy tale when a dragon saves her life and sends her on a journey that will open her eyes to all the possibilities in the world.
DRAGON FEATHERS by Barbara Samuel completes the volume as she takes us into contemporary times and the life of Penny Freeman. A widow for nearly a year, Penny is ready for a fresh start. She finds it in Santa Fe in a small adobe house sheltered under the branches of an old cottonwood. It isn't long before Penny is introduced to the dragon lore of the region; impossible stories and legends that Penny can't get enough of. The lines between fantasy and reality become fuzzy and then fade away completely as Penny finds herself in the middle of her own real-life fairy tale complete with happy ending and handsome prince.
DRAGON LOVERS is a magical volume from the same four authors who penned FAIRY MAGIC a few years back. These stories are all set in different times and places and each invokes the place and time flawlessly.
SUMMARY
Romance and fantasy collide in these enchanting stories featuring dragons-and love-in all their many forms. Four of today's most popular authors bring to life mythical creatures, otherworlds of yesterday and today, and the passionate melding of hearts.
From a virgin princess's first love to a shape-changing samurai bridegroom, from a young widow and her sexy handyman's secret project to a knight and his distressed damsel, the courage, beauty, and strength of dragons inspire the most unforgettable stories ever told.
"Anna and the King of Dragons" by Karen Harbaugh
---
What do you think about this review?
Comments
No comments posted.

Registered users may leave comments.
Log in or register now!