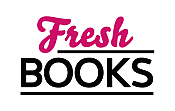 March Books to ROAR over!
"Hot guys, feisty gals, fantastic paranoramal stories, familiar settings - I loved this collection!"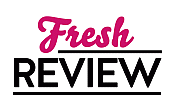 Reviewed by Sheila Graves
Posted February 12, 2005

THE GIRL WHO WAS INFATUATED WITH DEATH by Laurell K. Hamilton - Anita Blake, vampire executioner, is looking for a runaway teenager who's determined to become a vampire. It's illegal to "turn" a minor. To find the girl, Anita will use whatever, or whomever, comes to hand, whether it's her new lover, the Ulfric, or king of the local Werewolf pack, or her other lover, Jean Claude, master vampire of the city.
ONE WORD ANSWER by Charlaine Harris - Sookie Stackhouse, psychic bar maid in Bon Temps, Louisiana, isn't feeling very hospitable when a limo pulls to a stop in front of her farmhouse. She's glad her ex-boyfriend, Vampire Bill, as he's called in town, is there to help her, along with Bubba, who hasn't worn a sequined jumpsuit since he died. Even when she learns she's sole heir to a cousin's estate, Sookie doesn't trust the man sent to give her the news. She knows he isn't alone. Someone, or something else, is in the limo waiting for...something.
BITING IN PLAIN SIGHT by MaryJanice Davidson - Sophie Tourneau is a veterinarian in Embarrass, Minnesota. She's also a vampire. When she learns a vampire is killing young girls in the state, she knows she must bring it to the attention of the new Vampire queen, Betsy Taylor. Liam Thompson has been in love with Sophie for years and uses the opportunity to come to her aid, hoping to develop a relationship with her. The Queen is nothing like Sophie expected.
GALAHAD by Angela Knight - Carolyn Lang is a new witch. She's had a vision of coming trouble, which might destroy the world if it isn't stopped. Unfortunately, it will also force her to enlist the aid of Galahad, Knight of the Realm and vampire lover extraordinaire.
BLOOD LUST by Vickie Taylor - Daniel Hart, a microbiologist, has developed an artificial blood that will put an end to the need for vampires to feed on humans. Then his benefactor, a vampire, steals the formula and turns Daniel's fiancée into a vampire. What's a guy to do? Why, recreate the formula, get himself turned into a vampire, too, and go after the thief, of course.
Okay, okay, I admit it. I couldn't wait to read this book when Tanzey told me it had come in. I mean, three of my favorite authors, plus two news ones I was anxious to sample? Does it get any better? The only thing I have to say is: Wahhh! Not enough! Not enough Anita Blake, Sookie Stackhouse, Betsy Taylor or Sophie Tourneau, whom I just met. I wanted more Carolyn, too, and Deadre, two more women I just got acquainted with. The stories were great, the guys were hot, the settings were familiar and comfortable, and the girls were as feisty as ever. If you already know these women, you know what you're in for. If you don't, it's time you did. And what you're in for is a real treat. BITE is a rock'em, sock'em good time from the first page to the last. Very, very good read.
Learn more about Bite
SUMMARY
A never-before-published Anita Blake, Vampire Hunter story from New York Times bestselling author Laurell K. Hamilton. A brand-new story from New York Times bestselling author Charlaine Harris, featuring the much-loved Sookie Stackhouse.
A hot new novella from USA Today bestselling author MaryJanice Davidson, set in the world of Undead and Unwed's Betsy Taylor, the newly, and reluctantly, crowned Vampire Queen. Introduced in the collection Hot Blooded, and on the heels of the wildly successful Master of the Night, Angela Knight has created a fascinating universe of Arthurian Lore and erotic vampirsim. And a sexy original story from Vickie Taylor, a new addition to Berkley Sensation.
---
What do you think about this review?
Comments
No comments posted.

Registered users may leave comments.
Log in or register now!