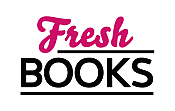 October ushers in great books with holiday themes!
MaryJanice Davidson
Blogging at Fresh Fiction
MaryJanice Davidson | Exclusive Excerpt: A WOLF AFTER MY OWN HEART
February 18, 2021
There was a swinging door between the kitchen and living room, and Lila blessed it. Which was a switch from earlier, when she&rsquo Read More...
MaryJanice Davidson | Exclusive Interview: BEARS BEHAVING BADLY
April 2, 2020
1--What's the name of your latest release? You'll never guess--it's BEARS Read More...
MaryJanice Davidson | Best Job in the World is...
June 15, 2012
If no one's ever said it outright, I, MaryJanice Davidson, the artist formerly known as trailer trash, will say it:Â  writing Read More...
MaryJanice Davidson | My Own Personal Stalker
July 22, 2011
Vampires, vampires, all over the place.  These days you can't walk into a bookstore, pick up a magazine, flip through the TV guide, or Read More...
MaryJanice Davidson has been credited with starting paranormal chick lit. She is the author of the Undead series and Me, Myself and Why? Her books have been listed on The New York Times and USA Today bestseller lists, and she lists her goals as "Working for world peace, figuring out how to make potstickers, and speaking at writer and reader conferences around the world." She lives in Minnesota.
Log In to see more information about MaryJanice Davidson
Log in or register now!
Series
Undead | Insighter | BeWere My Heart
Books:
A Wolf After My Own Heart, March 2021
BeWere My Heart #2
Mass Market Paperback / e-Book
Truth, Lies, and Second Dates, December 2020
Trade Size / e-Book
The Love Scam, August 2020
Trade Size / e-Book
Bears Behaving Badly, April 2020
Bewere My Heart
Mass Market Paperback / e-Book
Deja New, November 2017
Trade Size / e-Book
Undead and Done, October 2016
Queen Betsy
Hardcover / e-Book
Deja Who, September 2016
Insighter #1
Trade Size / e-Book
Undead and Unforgiven, July 2016
Mass Market Paperback
Danger, Sweetheart, May 2016
Paperback / e-Book
Undead And Unforgiven, October 2015
Undead / Queen Betsy #14
Hardcover / e-Book
Undead and Unwary, October 2014
Undead #13
Hardcover / e-Book
Dead But Not Forgotten, May 2014
Audio / e-Book
Undead And Unsure, August 2013
Betsy Taylor #12
Paperback / e-Book
You & I, Me & You, March 2013
Hardcover / e-Book
Undead And Underwater, March 2013
Undead
Trade Size / e-Book
Undead And Unstable, June 2012
Undead #11
Hardcover / e-Book
Yours, Mine, And Ours, March 2012
Hardcover / e-Book
Evangelina, September 2011
Paperback
Wolf At The Door, August 2011
Undead / Werewolf spin off #1
Trade Size
Undead And Undermined, July 2011
Undead #10
Hardcover / e-Book
Undead And Unfinished, May 2011
Paperback
Doing It Right, March 2011
Paperback (reprint)
Me, Myself and Why, October 2010
Hardcover
Rise of the Poison Moon, August 2010
Paperback
Undead And Unfinished, July 2010
Queen Betsy #9
Hardcover / e-Book
Undead And Unwelcome, May 2010
Paperback
Faeries Gone Wild, June 2009
Mass Market Paperback
Undead And Unwelcome, June 2009
Queen Betsy #8
Hardcover
Seraph Of Sorrow, February 2009
Jennifer Scales #4
Paperback
Fish Out Of Water, December 2008
Fred The Mermaid #3
Paperback
Mysteria Lane, October 2008
Paperback
Really Unusual Bad Boys, September 2008
Mass Market Paperback
Undead And Unworthy, July 2008
Queen Betsy #7
Hardcover
Dead Over Heels, March 2008
Trade Size
Swimming Without a Net, December 2007
Fred the Mermaid #2
Paperback
No Rest for the Witches, October 2007
Paperback
Jennifer Scales and the Messenger of Light, July 2007
Jennifer Scales novel #2
Paperback (reprint)
The Silver Moon Elm, June 2007
A Jennifer Scales Novel
Trade Size
Undead and Uneasy, June 2007
Betsy Taylor Series, #6
Hardcover / e-Book
Undead and Unpopular, May 2007
Betsy Taylor Series
Paperback / e-Book (reprint)
Hello Gorgeous!, May 2007
Paperback (reprint)
Demon's Delight, March 2007
Trade Size
Doing It Right, February 2007
Trade Size
Over The Moon, January 2007
Trade Size
Valentine's Day Is Killing Me, January 2007
Paperback
Sleeping with the Fishes, December 2006
Paperback
Kick Ass, September 2006
Paperback (reprint)
Mysteria, June 2006
Paperback
Undead and Unpopular, June 2006
Undead
Hardcover
Jennifer Scales & the Messenger of Light, June 2006
Jennifer Scales novel #2
Trade Size
Surf's Up, June 2006
Trade Size
Undead and Unreturnable, May 2006
Paperback (reprint)
Drop Dead, Gorgeous, May 2006
Sequel to Hello, Gorgeous
Trade Size
Dead and Loving It, April 2006
Trade Size
Valentine's Day Is Killing Me, January 2006
Wicked Woman Series
Trade Size
Bewitched, Bothered and Bevampyred, November 2005
Trade Size
Undead and Unreturnable, October 2005
Undead series
Hardcover
Really Unusual Bad Boys, September 2005
Trade Size
Undead and Unappreciated, July 2005
Undead #3
Hardcover
Hello Gorgeous, March 2005
Trade Size
Wicked Women Whodunit, March 2005
Trade Size
The Royal Treatment, February 2005
Paperback / e-Book
Derek's Bane, January 2005
Wyndham Werewolf Tale
Paperback
Bite, December 2004
Paperback
Men At Work, December 2004
Trade Size
Bad Boys With Expensive Toys, October 2004
Trade Size
Merry Christmas, Baby, October 2004
Trade Size
Undead and Unemployed, August 2004
Undead #2
Paperback / e-Book
How To Be a "Wicked" Woman, August 2004
Trade Size
Cravings, July 2004
Paperback / e-Book
Perfect for the Beach, May 2004
Trade Size
Undead and Unwed, March 2004
Undead #1
Paperback
Secrets Volume 8, December 2002
Trade Size