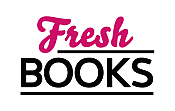 New Year, New Books to love in January
"Fast-paced futuristic romance with great characters and plot."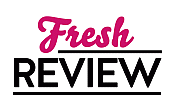 Reviewed by Tanzey Cutter
Posted June 26, 2006

Romance Suspense | Romance Paranormal
The setting for this sequel to RAVYN'S FLIGHT is the Old City on Planet Jarved Nine in the year 2043. Capt. Kendall Thomas has discovered that valuable relics from the ancient pyramid in the alien city are being stolen. Suspecting the person in charge of the archeological teams is the culprit, she's secretly trying to get the information she needs to prove it. At the same time, Kendall is dealing with a terrible dream that keeps recurring, but that she can't recall, except for all the blood. She just wishes her closest friend, Captain Wyatt Montgomery, was on planet so she could confide in him. Even though he's with Western Alliance Army Special Operations with lots of field experience and she just sits at a computer entering data, she doesn't want to get him involved until she knows for sure what's going on.
When Wyatt returns, she doesn't tell him she's going to gather more evidence by searching the pyramid. However, he knows Kendall is hiding something and follows her. Once inside the pyramid, Wyatt and Kendall become trapped as the smugglers chase them through the endless labyrinth of tunnels and secret passageways. As they're pursued by the bad guys, hours turn into days, and the harrowing time they spend together in close proximity makes them realize their close friendship is really so much more than that. Their feelings of love can no longer be denied. And the unusual dreams that each of them have been experiencing must be faced and dealt with if they are to survive.
Though this book is billed as a loosely linked sequel to RAVYN'S FLIGHT (being reissued this month), I strongly suggest you read that book first to get the full impact of this one. Past characters are revisited and play a pivotal role in the culmination of the plot, so I feel you should know their stories. This is a fast-paced, dynamic futuristic romance with compelling characters and a great plot. Enjoy!
SUMMARY
Capt. Kendall Thomas has been plagued by dreams of blood, dreams so horrifying they leave her trembling in the night. Kendall has good reason to be afraid. She's discovered thieves are stealing artifacts from the alien city on Jarved Nine, and the smugglers will do anything to protect their lucrative sideline—even commit murder. The last man Kendall wanted to endanger was her best friend Wyatt Montgomery, but the stubborn Special Ops captain followed her when she went to gather evidence, and the smugglers trapped them both in the city's ancient pyramid. Now by day, they're chased through labyrinthine tunnels, deeper and deeper into the heart of the ancient temple. But in the cloak of darkness, they can no longer deny the powerful force drawing them together, the passionate dreams that leave them aching with need, the touch of skin on skin that makes them long for—ETERNAL NIGHTS.
---
What do you think about this review?
Comments
No comments posted.

Registered users may leave comments.
Log in or register now!