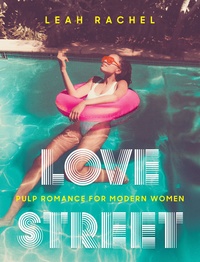 Pulp Romance for Modern Women
HarperCollins
August 2019
On Sale: July 23, 2019
302 pages
ISBN: 0062838075
EAN: 9780062838070
Kindle: B07N7HQCP7
Hardcover / e-Book
Add to Wish List

Visually arresting, irresistibly sexy, and ferociously funny, this faux 1980s pulp love magazine is the perfect beach read, coffee table accessory, or gift from the brain that brought you @theyellowhairedgirl.
Dedicated to broken-hearted girls who will always love again . . .
Have you ever hooked up with a homeless hottie who stole your heart, but then also your potato chips? Flaked out on friends and changed the course of your entire life after meeting the "perfect" guy before discovering his multiple undiagnosed anti-social personality disorders? Planned a What-Would-Dolly-Parton-Do day but then realized you have no hair spray and just ate raw cookie dough by yourself instead? If it's happened to Leah Rachel, it can happen to you. Instagram's insanely popular Yellow Haired Girl, unloads in this brutally funny and vibrantly illustrated book about love, fluids, resilience, pain, and owning the whole marvelous mess we call womanhood.
Filled with quizzes, recipes for the lost, mad libs, puzzles, horoscopes, and raw personal essays, Love Street is packed with screw-it-all advice on sex, drugs, diets, dating, self-esteem, body image, friends, romance, masturbation, fashion, and crashing into love so fast and hard you're as sure as your lost dignity it's the real thing. This unique, eye-popping work of pulp art is both aspirational and cringingly relatable. This is for any woman who isn't afraid to wear her heart on her sleeve, no matter how many times it's been through the washer. Paper dolls included.
Start Reading LOVE STREET Now

Our Past Week of Fresh Picks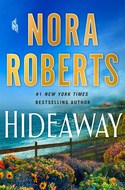 HIDEAWAY
by Nora Roberts
Featured as Fresh Pick on May 27, 2020
A family ranch in Big Sur country and a legacy of Hollywood royalty set the stage for Nora Roberts' emotional new suspense novel. Caitlyn Read More »

Learning to adjust to harsh turns in one's life - a blockbuster of a read!

Her world is shattered, but she will find herself again.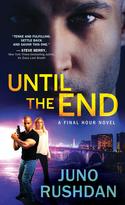 UNTIL THE END
by Juno Rushdan
Featured as Fresh Pick on May 26, 2020
He's strong. Fierce. Relentless.And he may be her only chance of surviving the night. Gray Box operative Castle Kinkade always gets the job Read More »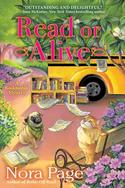 READ OR ALIVE
by Nora Page
Featured as Fresh Pick on May 25, 2020
A match-made in cozy heaven for fans of Jenn McKinlay, Kate Carlisle, and book lovers everywhere, Nora Page's third Bookmobile mystery will (book Read More »

An emotionally-charged cozy mystery!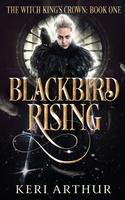 BLACKBIRD RISING
by Keri Arthur
Featured as Fresh Pick on May 24, 2020
A modern fantasy novel inspired by the King Arthur legend... For hundreds of years, the Witch King's sword has been buried in stone awaiting Read More »

Will a nefarious force claim the King's sword and crown?

Fantasy, romance and action at its best.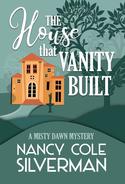 THE HOUSE THAT VANITY BUILT
by Nancy Cole Silverman
Featured as Fresh Pick on May 23, 2020
Misty Dawn, a former Hollywood psychic to the stars, knows the dark and sometimes glamorous streets of Los Angeles are full of secrets, broken promises Read More »

Sometimes vanity can be deadly.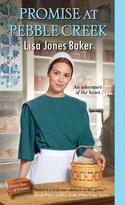 PROMISE AT PEBBLE CREEK
by Lisa Jones Baker
Featured as Fresh Pick on May 22, 2020
Lisa Jones Baker's beloved Hope Chest of Dreams series follows a new generation blessed by treasured hand-carved chests that hold—and Read More »

Craftsmen and farmers, all appreciate a lovely lady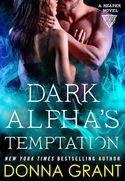 DARK ALPHA'S TEMPTATION
by Donna Grant
Featured as Fresh Pick on May 21, 2020
There is no escaping a Reaper. I am an elite assassin, part of a brotherhood that only answers to Death. And when Death says your Read More »

The Reaper finds his soulmate

She will be his undoing...
SAY YES TO THE DUKE
by Eloisa James
Featured as Fresh Pick on May 20, 2020
A shy wallflower meets her dream man--or does she?--in the next book in New York Times bestselling author Eloisa James' Wildes Read More »

The least wild Wilde gets her happily ever after!!