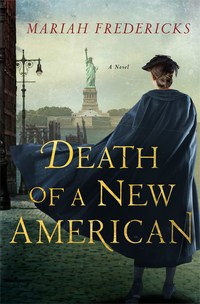 Jane Prescott #2
Minotaur Books
April 2019
On Sale: April 9, 2019
304 pages
ISBN: 1250152992
EAN: 9781250152992
Kindle: B07D2BQGJZ
Hardcover / e-Book
Add to Wish List

Death of a New American by Mariah Fredericks is the atmospheric, compelling follow-up to the stunning debut A Death of No Importance, featuring series character, Jane Prescott.
In 1912, as New York reels from the news of the Titanic disaster, ladies' maid Jane Prescott travels to Long Island with the Benchley family. Their daughter Louise is to marry William Tyler, at their uncle and aunt's mansion; the Tylers are a glamorous, storied couple, their past filled with travel and adventure. Now, Charles Tyler is known for putting down New York's notorious Italian mafia, the Black Hand, and his wife Alva has settled into domestic life.
As the city visitors adjust to the rhythms of the household, and plan Louise's upcoming wedding, Jane quickly befriends the Tyler children's nanny, Sofia—a young Italian-American woman. However, one unusually sultry spring night, Jane is woken by a scream from the nursery—and rushes in to find Sofia murdered, and the carefully locked window flung open.
The Tylers believe that this is an attempted kidnapping of their baby gone wrong; a warning from the criminal underworld to Charles Tyler. But Jane is asked to help with the investigation by her friend, journalist Michael Behan, who knows that she is uniquely placed to see what other tensions may simmer just below the surface in this wealthy, secretive household. Was Sofia's murder fall-out from the social tensions rife in New York, or could it be a much more personal crime?
Start Reading DEATH OF A NEW AMERICAN Now

Our Past Week of Fresh Picks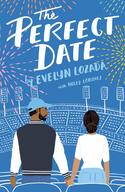 THE PERFECT DATE
by Evelyn Lozada
Featured as Fresh Pick on August 25, 2019
When a single mom ends up playing an unwilling fake girlfriend to a charming playboy baseball player, love suddenly turns everything upside down in this Read More »

Worst Fake Date Ever (Sort of)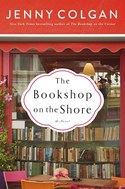 THE BOOKSHOP ON THE SHORE
by Jenny Colgan
Featured as Fresh Pick on August 24, 2019
A grand baronial house on Loch Ness, a quirky small-town bookseller, and a single mom looking for a fresh start all come together in Read More »

Second chances in the Scottish Highlands...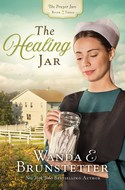 THE HEALING JAR
by Wanda E. Brunstetter
Featured as Fresh Pick on August 23, 2019
What if you have waited to find love only to be rejected when it finally comes?Lenore Lapp is an Amish schoolteacher in her late Read More »

Messages left in hidden jars bring hope, forgiveness and healing.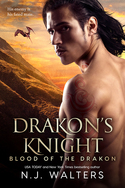 DRAKON'S KNIGHT
by N.J. Walters
Featured as Fresh Pick on August 22, 2019
Drakon Jericho Drake, the child of a pure-blood dragon and human, has a simple plan: Kill the leader of the Knights of the Dragon Read More »

The enemy is his dragon's chosen mate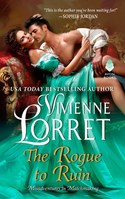 THE ROGUE TO RUIN
by Vivienne Lorret
Featured as Fresh Pick on August 21, 2019
The Bourne Matrimonial Agency has one rule: Never fall in love with a client, which shouldn't be a problem when one's faking an Read More »

An Enemies to Lovers Tale That Doesn't Disappoint!

A fantastic tale of warring and wooing!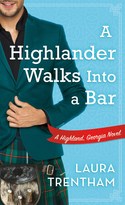 A HIGHLANDER WALKS INTO A BAR
by Laura Trentham
Featured as Fresh Pick on August 20, 2019
A brand new series from Laura Trentham, full of love, laughs...and highlanders!Isabel Buchanan is fiery, funny, and never at a loss for words Read More »

A romantic journey for readers full of highlander hotties and plenty of heart!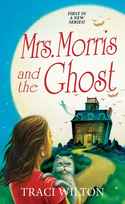 MRS. MORRIS AND THE GHOST
by Traci Wilton
Featured as Fresh Pick on August 19, 2019
A grieving young widow, Charlene needed a new start—so she bought a historic mansion, sight unseen, and drove from Chicago to New England Read More »

Intriguing paranormal cozy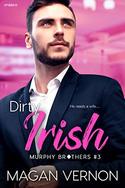 DIRTY IRISH
by Magan Vernon
Featured as Fresh Pick on August 18, 2019
My life has revolved around the two things I've always loved: whiskey and rugby. Now the marriage clause in my Da's will has Read More »

Rugby or the love of his life - which will he choose?