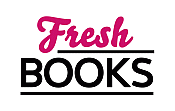 Great Summer reading - June releases
"It's the wedding of the year, but a brutal murder may stop it..."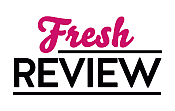 Reviewed by Magdalena Johansson
Posted April 19, 2019

The year is 1912 and ladies maid Jane Prescott is preparing to travel to Long Island with the Benchley family for Louise's upcoming wedding. Louise is marrying William Tyler, whose uncle, Charles Tyler, is New York's Deputy Commissioner. Their wedding will take place at his grand home. Alas, everything goes haywire when the Tyler family's nanny is found murdered. Was it a kidnapping gone wrong, or a lovers' tiff? Charles Tyler has made enemies among the Italian mafia - could they have tried to kidnap the baby and the nanny got it the way? And what will happen to the wedding now?
DEATH OF A NEW AMERICAN is the sequel to A DEATH OF NO IMPORTANCE, a book I've been interested in reading and definitely more so now after reading this book. I came to like Jane Prescott very much, especially when I learned more about her tragic past, which made her a very interesting character. She's not an amateur sleuth; she's a ladies maid who just happens to be the one who finds the body. Jane found Sofia to be a lovely girl and she's saddened by her death. With the help of her friend, journalist Michael Behan, she is trying to figure out who could have killed her. I found the case interesting to follow and the ending very poignant.
DEATH OF A NEW AMERICAN can definitely be read as a stand-alone. The case in itself is interesting and in many ways heartbreaking. I also quite liked getting to know the Benchley and the Tylers, and of course, Michael Behan, who Jane holds dear. I'm looking forward to reading more books in this series!
SUMMARY
Death of a New American by Mariah Fredericks is the atmospheric, compelling follow-up to the stunning debut A Death of No Importance, featuring series character, Jane Prescott.
In 1912, as New York reels from the news of the Titanic disaster, ladies' maid Jane Prescott travels to Long Island with the Benchley family. Their daughter Louise is to marry William Tyler, at their uncle and aunt's mansion; the Tylers are a glamorous, storied couple, their past filled with travel and adventure. Now, Charles Tyler is known for putting down New York's notorious Italian mafia, the Black Hand, and his wife Alva has settled into domestic life.
As the city visitors adjust to the rhythms of the household, and plan Louise's upcoming wedding, Jane quickly befriends the Tyler children's nanny, Sofia—a young Italian-American woman. However, one unusually sultry spring night, Jane is woken by a scream from the nursery—and rushes in to find Sofia murdered, and the carefully locked window flung open.
The Tylers believe that this is an attempted kidnapping of their baby gone wrong; a warning from the criminal underworld to Charles Tyler. But Jane is asked to help with the investigation by her friend, journalist Michael Behan, who knows that she is uniquely placed to see what other tensions may simmer just below the surface in this wealthy, secretive household. Was Sofia's murder fall-out from the social tensions rife in New York, or could it be a much more personal crime?
---
What do you think about this review?
Comments
No comments posted.

Registered users may leave comments.
Log in or register now!