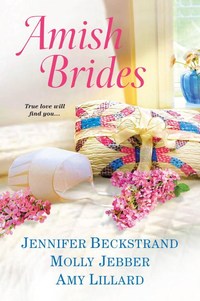 Kensington
June 2017
On Sale: May 30, 2017
352 pages
ISBN: 1496711637
EAN: 9781496711632
Kindle: B01LJKQIP0
Trade Size / e-Book
Add to Wish List

Under bright blue skies, wedding bells ring—fulfilling sweet dreams, impossible wishes, and joyous new beginnings . . .

THE RELUCTANT GROOM
Jennifer Beckstrand
Spirited Suvie Newswenger has three marriage proposals—but not from the man she truly loves. No matter how lonely widower Aaron Beachy is, he seems determined to stay that way forever. Now, with help from his matchmaking great-grandparents, Suvie will do whatever it takes to rekindle Aaron's hope—and spark happiness for a lifetime.

JOSHUA'S BRIDE
Molly Jebber
Madeline Lehman fears her fiancé's family will never accept her because of her rebellious sister. She's postponed her wedding to Joshua Stutzman until they see the truth. But when Maddie adopts her sister's abandoned baby, can she and Joshua find a way to unite their families through forgiveness as well as love?

A SUMMER WEDDING IN PARADISE
Amy Lillard
Reba Schmucker longs to be a bride. And she knows her mischievous nieces just wanted to help when they "chose" Abel Weaver for her. But he's the last man in the world she'd ever marry. There's no way her independence and his stubbornness could ever get along—unless a sudden crisis somehow leads to understanding . . . and love.
Excerpt
"Where's Aaron?" Felty said, studying her face with a perceptive gleam in his eye, like he could tell the difference between tears and rain. "Is he out nursing his rock pile?"
Suvie didn't know what to say. She was probably their first matchmaking failure, and they'd feel bad about it, even if it wasn't their fault. They'd been given so little to work with. "He, uh, he doesn't want to look for petunias."
Anna frowned and got the same gleam in her eye that Felty had. "What has he done now?"
Suvie couldn't keep the hitch from her voice, no matter how hard she tried. "Nothing." Except leave her standing in the rain with nothing to show for it but a thoroughly broken heart and an unfinished box of graham crackers.
Anna clucked her tongue. "Did he try to share his bran flakes with you? That's enough to scare any girl off. What good are bran flakes except to keep him regular?"
"Maybe he likes that they keep him regular," Felty said. "No girl wants a boy who isn't regular."
Anna huffed out an impatient breath. "What's romantic about being regular?"
Felty took off his hat and scratched his head. "I don't know. I prefer prunes."
The wrinkles puckered around Anna's mouth. "That boy is determined to scare girls off with his breakfast cereal."
Suvie gave Anna a sad smile. "I didn't see any bran flakes this morning."
Felty stroked his beard. "But he doesn't want petunias."
Suvie lowered her eyes. "No petunias."
Anna clucked her tongue again. "Well, he's not going to catch a wife with bran flakes. Somebody needs to tell him that being regular is not the least bit romantic." Anna let Felty help her into the buggy. "Ach, Felty. Sometimes I think nobody would get married without our help. Die youngie are so thick sometimes."
Start Reading AMISH BRIDES Now

Our Past Week of Fresh Picks
THE LOST PLOT
by Genevieve Cogman
Featured as Fresh Pick on February 22, 2018
#ParanormalThursday
After being commissioned to find a rare book, Librarian Irene and her assistant, Kai, head to Prohibition-era New York and are thrust into the Read More »

The future of the Library is at stake!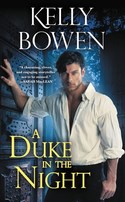 A DUKE IN THE NIGHT
by Kelly Bowen
Featured as Fresh Pick on February 21, 2018
#RomanceWednesday
Duke. Scoundrel. Titan of business. August Faulkner is a man of many talents, not the least of which is enticing women into his bedchamber. He Read More »

Bachelor duke meets his match in a blutestocking headmistress

A feminist romance with substance, intelligence, and sumptuous writing
ROCK KING
by Tara Leigh
Featured as Fresh Pick on February 20, 2018
#RomanceTuesday
Fans of Kristen Callihan and Kylie Scott will scream for this sizzling bad boy rock star romance! I'm not who you think I am Read More »

Can a bad boy rock star find his true love?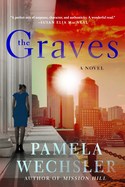 THE GRAVES
by Pamela Wechsler
Featured as Fresh Pick on February 19, 2018
#SuspenseMonday
Abby Endicott, the chief of the District Attorney's homicide unit in Boston, returns in the heart-racing follow-up to Mission Hill. Things are Read More »

Abby is back and moving up in Boston's DA office!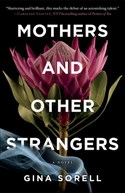 MOTHERS AND OTHER STRANGERS
by Gina Sorell
Featured as Fresh Pick on February 18, 2018
"My father proposed to my mother at gunpoint when she was nineteen, and knowing that she was already pregnant with a dead man's child Read More »

A woman's search for the truth takes her all the way from Canada to Africa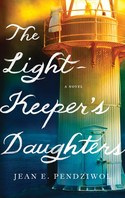 THE LIGHTKEEPER'S DAUGHTERS
by Jean E. Pendziwol
Featured as Fresh Pick on February 17, 2018
With the haunting atmosphere and emotional power of The Language of Flowers, Orphan Train, and The Light Between Oceans, critically acclaimed children's author Jean Read More »

What secrets lurk in the old journals of the lightkeeper?

A stunning tale about two sisters' fate on an isolated island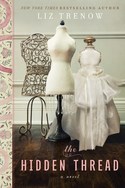 THE HIDDEN THREAD
by Liz Trenow
Featured as Fresh Pick on February 16, 2018
The Hidden Thread is a breathtaking novel about the intricate craft of silk and the heartbreak of forbidden love. When Anna Butterfield's mother dies Read More »

Silk Trade And Forbidden Love In London
A STRANGE SCOTTISH SHORE
by Juliana Gray
Featured as Fresh Pick on February 15, 2018
Scotland, 1906. A mysterious object discovered inside an ancient castle calls Maximilian Haywood, the new Duke of Olympia, and his fellow researcher Emmeline Truelove, north Read More »

Readers will follow characters across Scotland and back 700 years