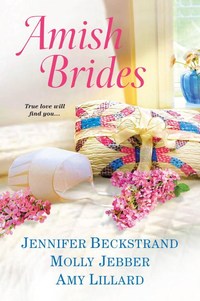 Kensington
June 2017
On Sale: May 30, 2017
352 pages
ISBN: 1496711637
EAN: 9781496711632
Kindle: B01LJKQIP0
Trade Size / e-Book
Add to Wish List

Under bright blue skies, wedding bells ring—fulfilling sweet dreams, impossible wishes, and joyous new beginnings . . .

THE RELUCTANT GROOM
Jennifer Beckstrand
Spirited Suvie Newswenger has three marriage proposals—but not from the man she truly loves. No matter how lonely widower Aaron Beachy is, he seems determined to stay that way forever. Now, with help from his matchmaking great-grandparents, Suvie will do whatever it takes to rekindle Aaron's hope—and spark happiness for a lifetime.

JOSHUA'S BRIDE
Molly Jebber
Madeline Lehman fears her fiancé's family will never accept her because of her rebellious sister. She's postponed her wedding to Joshua Stutzman until they see the truth. But when Maddie adopts her sister's abandoned baby, can she and Joshua find a way to unite their families through forgiveness as well as love?

A SUMMER WEDDING IN PARADISE
Amy Lillard
Reba Schmucker longs to be a bride. And she knows her mischievous nieces just wanted to help when they "chose" Abel Weaver for her. But he's the last man in the world she'd ever marry. There's no way her independence and his stubbornness could ever get along—unless a sudden crisis somehow leads to understanding . . . and love.
Start Reading AMISH BRIDES Now

Our Past Week of Fresh Picks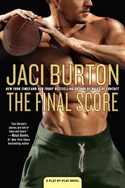 THE FINAL SCORE
by Jaci Burton
Featured as Fresh Pick on September 19, 2017
#RomanceTuesday
In the new Play-by-Play novel by the New York Times bestselling author of Rules of Contact, a star quarterback is torn between his Read More »

When friendship becomes more

THE FINAL SCORE is a frankly fabulous romance with sizzle and substance!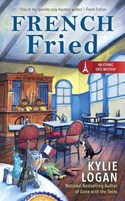 FRENCH FRIED
by Kylie Logan
Featured as Fresh Pick on September 18, 2017
Poison's on the menu in the second book in the national bestselling Ethnic Eats series featuring Laurel Inwood and the quirky residents of Hubbard Read More »

Is Rocky's death murder or suicide?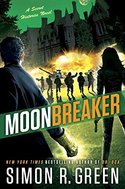 MOONBREAKER
by Simon R. Green
Featured as Fresh Pick on September 17, 2017
Ride shotgun with a "James Bond–of-the-supernatural"* as the Secret Histories Novels take you careening through an alternate London where around every corner Read More »

Is this the end for Eddie Drood?

Great continuation of this series.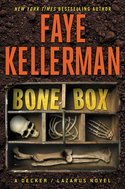 BONE BOX
by Faye Kellerman
Featured as Fresh Pick on September 16, 2017
On a crisp September morning, while walking a bucolic woodland trail, Rina stumbles upon human remains once buried deep beneath the forest floor. Immediately, she Read More »

A gripping murder mystery with exceptional characterisations and flawless storytelling!

Peter Decker and Rina Lazarus are back and this time must they stop a serial killer...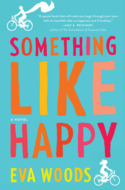 SOMETHING LIKE HAPPY
by Eva Woods
Featured as Fresh Pick on September 15, 2017
#FaithFamilyLove
With wry wit and boundless heart, Eva Woods delivers an unforgettable tale of celebrating triumphs great and small, seizing the day, and always remembering to Read More »

Sometimes, it's the little things that matter the most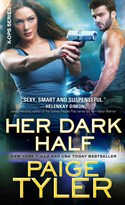 HER DARK HALF
by Paige Tyler
Featured as Fresh Pick on September 14, 2017
#SupernaturalThursday
Trevor Maxwell Coyote shifter with an attitude Covert operator Trusts no one, especially his devastatingly beautiful new partner Alina Bosch Former CIA, newest operative on Read More »

Start reading HER DARK HALF at bedtime and expect a sleepless night!

A fight against becomes a fight for with this couple.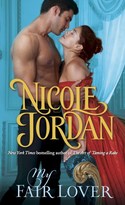 MY FAIR LOVER
by Nicole Jordan
Featured as Fresh Pick on September 13, 2017
#RomanceWednesday
Lady Katherine Wilde believes she has crushed any lingering romantic feelings toward Brandon Deverill, who spurned her six years ago. And now that the rough Read More »

Pirates and Barons and Brides -- Oh, My!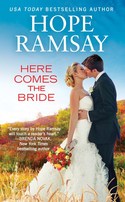 HERE COMES THE BRIDE
by Hope Ramsay
Featured as Fresh Pick on September 12, 2017
#RomanceTuesday
There goes the groom . . . For Professor Laurie Wilson, planning her wedding to longtime boyfriend Brandon Kopp has been a whirlwind. But somehow, between all the Read More »

Getting hitched was never funnier.