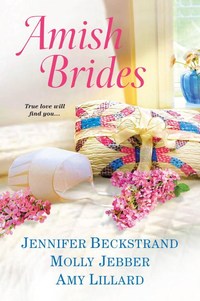 Kensington
June 2017
On Sale: May 30, 2017
352 pages
ISBN: 1496711637
EAN: 9781496711632
Kindle: B01LJKQIP0
Trade Size / e-Book
Add to Wish List

Under bright blue skies, wedding bells ring—fulfilling sweet dreams, impossible wishes, and joyous new beginnings . . .

THE RELUCTANT GROOM
Jennifer Beckstrand
Spirited Suvie Newswenger has three marriage proposals—but not from the man she truly loves. No matter how lonely widower Aaron Beachy is, he seems determined to stay that way forever. Now, with help from his matchmaking great-grandparents, Suvie will do whatever it takes to rekindle Aaron's hope—and spark happiness for a lifetime.

JOSHUA'S BRIDE
Molly Jebber
Madeline Lehman fears her fiancé's family will never accept her because of her rebellious sister. She's postponed her wedding to Joshua Stutzman until they see the truth. But when Maddie adopts her sister's abandoned baby, can she and Joshua find a way to unite their families through forgiveness as well as love?

A SUMMER WEDDING IN PARADISE
Amy Lillard
Reba Schmucker longs to be a bride. And she knows her mischievous nieces just wanted to help when they "chose" Abel Weaver for her. But he's the last man in the world she'd ever marry. There's no way her independence and his stubbornness could ever get along—unless a sudden crisis somehow leads to understanding . . . and love.
Excerpt
"Where's Aaron?" Felty said, studying her face with a perceptive gleam in his eye, like he could tell the difference between tears and rain. "Is he out nursing his rock pile?"
Suvie didn't know what to say. She was probably their first matchmaking failure, and they'd feel bad about it, even if it wasn't their fault. They'd been given so little to work with. "He, uh, he doesn't want to look for petunias."
Anna frowned and got the same gleam in her eye that Felty had. "What has he done now?"
Suvie couldn't keep the hitch from her voice, no matter how hard she tried. "Nothing." Except leave her standing in the rain with nothing to show for it but a thoroughly broken heart and an unfinished box of graham crackers.
Anna clucked her tongue. "Did he try to share his bran flakes with you? That's enough to scare any girl off. What good are bran flakes except to keep him regular?"
"Maybe he likes that they keep him regular," Felty said. "No girl wants a boy who isn't regular."
Anna huffed out an impatient breath. "What's romantic about being regular?"
Felty took off his hat and scratched his head. "I don't know. I prefer prunes."
The wrinkles puckered around Anna's mouth. "That boy is determined to scare girls off with his breakfast cereal."
Suvie gave Anna a sad smile. "I didn't see any bran flakes this morning."
Felty stroked his beard. "But he doesn't want petunias."
Suvie lowered her eyes. "No petunias."
Anna clucked her tongue again. "Well, he's not going to catch a wife with bran flakes. Somebody needs to tell him that being regular is not the least bit romantic." Anna let Felty help her into the buggy. "Ach, Felty. Sometimes I think nobody would get married without our help. Die youngie are so thick sometimes."
Start Reading AMISH BRIDES Now

Our Past Week of Fresh Picks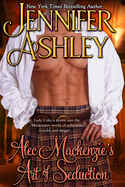 ALEC MACKENZIE'S ART OF SEDUCTION
by Jennifer Ashley
Featured as Fresh Pick on November 22, 2017
#RomanceWednesday
Alec Mackenzie earns a living in exile as an art instructor, a cover for his search through several countries for his missing brother, Will. Lady Read More »

An exhilarating adventure full of devious plots and forbidden passion!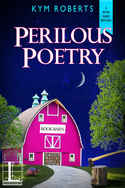 PERILOUS POETRY
by Kym Roberts
Featured as Fresh Pick on November 21, 2017
Charli Rae Warren doesn't plan on striking it rich as the owner of an independent bookstore in Hazel Rock, Texas—especially one with a Read More »

Who is copying the murders in the author's mystery series?

Following an app trail for books can lead to a mystery

A cozy mystery with a touch of romance to keep you reading tonight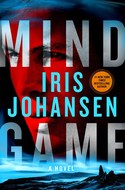 MIND GAME
by Iris Johansen
Featured as Fresh Pick on November 20, 2017
#suspenseMonday
From the #1 New York Times bestselling author comes a new explosive thriller. Mind Game takes Jane MacGuire back to Scotland where she continues her Read More »

Mind Game Features Thrilling Action and a Long Awaited Event

Newest installment in Eve Duncan series is a winner.

Jane MacGuire has to fight to save the life of a young girl in danger...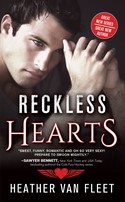 RECKLESS HEARTS
by Heather Van Fleet
Featured as Fresh Pick on November 19, 2017
Three alpha men and a baby. What could possibly go wrong? From boot camp to the Iraqi desert, best friends Collin, Max, and Gavin have Read More »

True love is wonderful, but it isn't easy.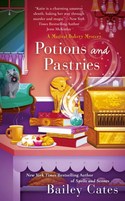 POTIONS AND PASTRIES
by Bailey Cates
Featured as Fresh Pick on November 18, 2017
In this New York Times bestselling mystery series, witch Katie Lightfoot bakes enchanted treats—and faces more than her fair share of toil and trouble Read More »

More Magical Murder in Savannah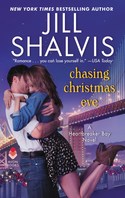 CHASING CHRISTMAS EVE
by Jill Shalvis
Featured as Fresh Pick on November 17, 2017
(A standalone Heartbreaker Bay novel) Meet cute... Run for the hills—temporarily. That's Colbie Albright's plan when she flees New York for San Read More »

An eclectic group of friends make a family, great holiday read

Words to live by - chocoate makes everything better.
PERFECT GRAVITY
by Vivien Jackson
Featured as Fresh Pick on November 16, 2017
#SupernaturalThursday
Second in a snarky, sexy sci-fi romance series with the perfect balance of humor, heart, and heat. When someone tries to kill powerful continental Read More »

A sexy sci-fi with lots of heat!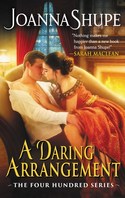 A DARING ARRANGEMENT
by Joanna Shupe
Featured as Fresh Pick on November 15, 2017
Set in New York City's Gilded Age, Joanna Shupe's Avon debut introduces an English beauty with a wicked scheme to win the man Read More »

A DARING ARRANGEMENT is a glorious and sensual Gilded Age romance to die for!

A delightfully fun romance