#WhatsNewTuesday because we love humor in our romance...and maybe some revenge?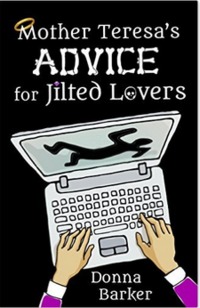 Award-winning, rebel romance & quirky women's fiction
Advice for Jilted Lovers #1
Author Self-Published
January 2016
On Sale: January 6, 2016
Featuring: Tara Holland; Betsy O'Connor
302 pages
ISBN: 0973061928
EAN: 9780973061925
Kindle: B016APS2HG
e-Book
Add to Wish List

Mother Teresa's Advice for Jilted Lovers is a hilarious, irreverent take on the darker side of spirituality.
Every time Tara Holland thinks she's getting close to finally having her white wedding, the man who should be on his knee, giving her roses, winds up on his back, pushing up daisies. Needless to say, Tara's beginning to think she's cursed when it comes to men.
Her best friend, Betsy, who's always there to put the pieces back together, convinces Tara she's the cause of each of her boyfriend's untimely exits to the other side. Could it be that Tara has that kind of psychic power? And is Betsy right that women all over the world would pay a pretty penny for it?
What follows is a wild and humorous trek down the path of Tara's spiritual growth and ultimate awakening. But the road to enlightenment is no cakewalk. It's fraught with stacks of ill-gotten cash, death threats, and orange jumpsuits.
Excerpt
CHAPTER ONE
Killing James wasn't my top-of-mind thought after we made love that morning.
In fact, after four months of sharing sheets, I was feeling good about my relationship with James. Relationship. Okay, so we hadn't actually said that we were a couple. But I knew it was coming.
James got out of bed to make coffee and connect with his head office. I stayed put to hold on to my post-sex buzz just a bit longer. I imagined the conversation I'd have later that day with Betsy.
"I think we're getting serious," I'd tell her.
She'd be skeptical and snarky, "Better you than me," she'd say.
"He bought me a toothbrush when he replaced his own. Feels like a sign."
"Yeah, a big, orange caution flag."
I heard the coffeemaker sputter and James clinking mugs. I got up. His laptop sat on the table open to an exchange with his boss, Sandra. As I dropped to the couch, two words jumped out at me as though they'd been typed in large, bold, red letters—'blow job.'
He must mean something about not blowing a job he has to do for Sandra.
I picked up the laptop and started to read. Nope. The only job that Sandra was worried about blowing was his. From only six one-liners, back-and-forth between them, it was obvious that James and Sandra were lovers. And by 'lovers' I mean it was obvious that James's penis played an integral role in his weekly job duties.
James called from the kitchen as I put his laptop down, "Hey, Tara, you want your coffee in bed or are you getting up?"
I couldn't speak through the bile in my throat. James walked around the corner and saw me sitting on the couch. He smiled—He bloody smiled at me!—and put one cup of coffee down on each side of his laptop.
"What's wrong? You look pale. Are you feeling sick?" he asked, touching my forehead like a concerned dad.
I pointed at his laptop, stood, walked to his bedroom, and closed the door. Hard. I wanted to leave but didn't have the energy to get dressed. I sat on the edge of his bed. I didn't scream. I couldn't cry. My only thought was whether I should puke in the toilet or on his bedroom floor. I decided to stay where I was.
Unfortunately, all I did was dry heave. If only I'd had the coffee first, then I'd have something to bring up.
James sat down beside me and put his hand on my back. I jerked away.
"I get that you're upset. And I'm sorry you saw the emails. But let's not make this into something that it's not," he said.
I glared at him and saw something in his eyes that made me want to believe him. I started to soften and then thought, No! You've been cheating on me. That's not okay. I turned away from him.
"Tara, look at me. Let me try to explain." He crouched on the floor directly in my sight line. I looked in the other direction.
"Fine. Do you want to be juvenile about this or do you want to talk about it?"
Apparently that was the right question to break through my stunned speechlessness. Oh, I gave it to him. I don't even remember what I said but I had a sore throat and ringing ears at the end my tirade. And the whole time, he stood there with a stupid little smile on his stupid little face.
"Are you done? Do you feel better?" James asked when it was clear that I was done and that I didn't feel better. "I really like you. I do. I've been thinking that we have something special—"
See Betsy, I was right. He was ready to go to the next level.
"—but this job is…well, it's my life, Tara. You and I, we've only been together, what, a few months? This thing with Sandra, it's just a thing, it's not love, but it's been three years. I can't simply stop, it's complicated. I want to be with this company for the rest of my career, and she kind of has me over a barrel, if you know what I mean."
He stopped talking and I wished my eyes could do to him what my heart was feeling. He seemed to understand that this approach was not doing the trick…ha! Doing the trick.
"Tara? It's not like you and I ever said we were exclusive, right? I mean, I really love…the time we spend together. I do. I'm happy that it looks like we might be moving into a more…you know…serious kind of relationship. But, that's not where we are now. If anyone should be mad, it's Sandra," he said with a frigging smile, "since I've kind of been cheating on her with you. Look, I'm sorry. Aren't you going to say anything?" he asked.
I looked around James's bedroom. I'm going to miss waking up to your view of Kits beach … And I love the colour of your walls. I wish I'd asked what it was…Too bad you're an asshole 'cause I was getting comfortable here.
"I'm taking my new toothbrush." I packed up my things, dressed in silence and left without saying good-bye.
Start Reading MOTHER TERESA'S ADVICE FOR JILTED LOVERS Now

Advice for Jilted Lovers

Our Past Week of Fresh Picks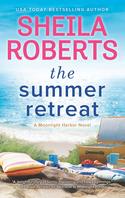 THE SUMMER RETREAT
by Sheila Roberts
Featured as Fresh Pick on May 26, 2019
Join USA TODAY bestselling author Sheila Roberts for a seaside escape to the beaches of Moonlight Harbor Celeste Jones has plans for a perfect summer Read More »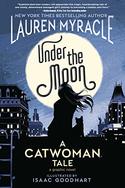 UNDER THE MOON
by Lauren Myracle, Isaac Goodhart
Featured as Fresh Pick on May 25, 2019
She rejects human cruelty, but sometimes it seems as though brute force is the only way to "win." And if Selina is to survive on Read More »

A very character-driven and emotionally charged story about the early days of a comic book legend.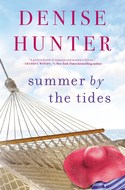 SUMMER BY THE TIDES
by Denise Hunter
Featured as Fresh Pick on May 24, 2019
A Summer of Low Tides Could Expose Years of Family Secrets When her grandmother goes missing from the family beach house, Maddy and her estranged Read More »

Sisterhood and second chances abound at Sea Haven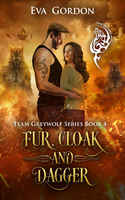 FUR, CLOAK AND DAGGER
by Eva Gordon
Featured as Fresh Pick on May 23, 2019
Groomed as the next human spy for the LIA or Lycan Intelligence Agency, Emma is called to duty earlier than she expected. Head of Team Read More »

They find forbidden love in the midst of danger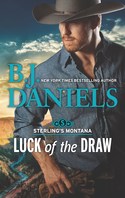 LUCK OF THE DRAW
by B.J. Daniels
Featured as Fresh Pick on May 22, 2019
New York Times and USA Today bestselling author B. J. Daniels returns with her second title in her new Sterling's Ranch series! He may Read More »

Are they lucky enough to get a second chance at love?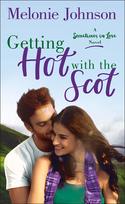 GETTING HOT WITH THE SCOT
by Melonie Johnson
Featured as Fresh Pick on May 21, 2019
Cassie Crow, a pop-culture reporter for a TV talk show, is focused on becoming a "serious" journalist. But when she stumbles into a kilted Read More »

A super sexy, fun, and flirty debut contemporary romance!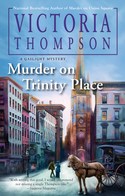 MURDER ON TRINITY PLACE
by Victoria Thompson
Featured as Fresh Pick on May 20, 2019
The devil's in the details when a man is found murdered near Trinity Church in the latest installment of the national bestselling Gaslight Mystery Read More »

A perplexing mystery involving family secrets and murder!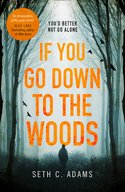 IF YOU GO DOWN TO THE WOODS
by Seth C. Adams
Featured as Fresh Pick on May 19, 2019
SOMETHING IS HIDING IN THE SHADOWS… We were so young when it all happened. Just 13-years-old, making the most of the long, hot Read More »

There are some places you do not want to end up alone...