#SuspenseMonday -- you'll never guess the killer!
Cafferty & Quinn #3
Harlequin Mira
April 2015
On Sale: April 1, 2015
Featuring: Tyler Anderson; Arnie Watson
330 pages
ISBN: 0778317730
EAN: 9780778317739
Kindle: B00OY9Z9MW
Hardcover / e-Book
Add to Wish List

Play a song for me -
Musicians are being murdered in New Orleans, but Arnie Watson apparently died by his own hand. When Tyler Anderson plays the saxophone he inherited from Arnie, he believes he sees visions of his friend's life—and death. He becomes convinced Arnie was murdered and that the instrument had something to do with it, and with whatever's happening all over the city...
Tyler knows his theory sounds crazy, so he approaches Danni Cafferty, hoping she and Michael Quinn will find out what the cops couldn't. Or wouldn't. After all, Cafferty and Quinn have become famous for solving unusual crimes.
They're partners in their personal lives, too. Quinn's a private investigator and Danni works with him. When they look into the case, they discover a secret lover of Arnie's and a history of jealousies and old hatreds that leads them back to the band Arnie once played with—and Tyler plays with now.
And they discover that, sometimes, the line between passion and obsession is hard to draw.
Start Reading THE DEAD PLAY ON Now

Our Past Week of Fresh Picks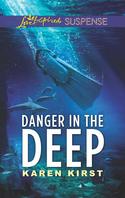 DANGER IN THE DEEP
by Karen Kirst
Featured as Fresh Pick on May 30, 2020
When buried secrets surface,she's caught in a criminal's crosshairs.Aquarium employee Olivia Smith isn't sure why someone wants Read More »

Danger lurks under the waters of the aquarium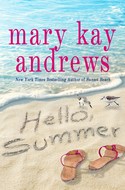 HELLO, SUMMER
by Mary Kay Andrews
Featured as Fresh Pick on May 29, 2020
New York Times bestselling author and Queen of the Beach Reads Mary Kay Andrews delivers her next blockbuster, Hello Summer. It's a new Read More »

Summertime Isn't Summertime Without Mary Kay Andrews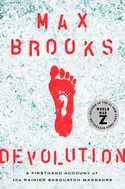 DEVOLUTION
by Max Brooks
Featured as Fresh Pick on May 28, 2020
The #1 bestselling author of World War Z returns with a horror tale that blurs the lines between human and beast, and Read More »

A shaken account from one Bigfoot sighting!

What if Bigfoot was real?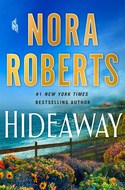 HIDEAWAY
by Nora Roberts
Featured as Fresh Pick on May 27, 2020
A family ranch in Big Sur country and a legacy of Hollywood royalty set the stage for Nora Roberts' emotional new suspense novel. Caitlyn Read More »

Learning to adjust to harsh turns in one's life - a blockbuster of a read!

Her world is shattered, but she will find herself again.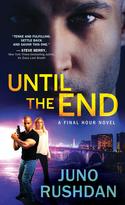 UNTIL THE END
by Juno Rushdan
Featured as Fresh Pick on May 26, 2020
He's strong. Fierce. Relentless.And he may be her only chance of surviving the night. Gray Box operative Castle Kinkade always gets the job Read More »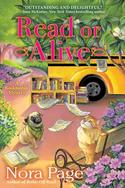 READ OR ALIVE
by Nora Page
Featured as Fresh Pick on May 25, 2020
A match-made in cozy heaven for fans of Jenn McKinlay, Kate Carlisle, and book lovers everywhere, Nora Page's third Bookmobile mystery will (book Read More »

An emotionally-charged cozy mystery!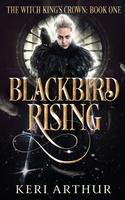 BLACKBIRD RISING
by Keri Arthur
Featured as Fresh Pick on May 24, 2020
A modern fantasy novel inspired by the King Arthur legend... For hundreds of years, the Witch King's sword has been buried in stone awaiting Read More »

Will a nefarious force claim the King's sword and crown?

Fantasy, romance and action at its best.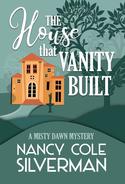 THE HOUSE THAT VANITY BUILT
by Nancy Cole Silverman
Featured as Fresh Pick on May 23, 2020
Misty Dawn, a former Hollywood psychic to the stars, knows the dark and sometimes glamorous streets of Los Angeles are full of secrets, broken promises Read More »

Sometimes vanity can be deadly.