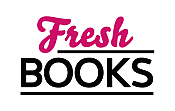 December Best Picks
Shiloh Walker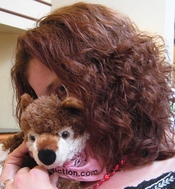 Photo Credit: FreshFiction


A wicked, wild ride...
Contests
Enjoy a hot, sexy book this holiday season--Win BEAUTIFUL SCARS by Shiloh Walker

Blogs:
Facebook - Shiloh Walker
Twitter - Shiloh Walker

News
November 24, 2013
Romancing the Holidays...Signing in Cincinnati on 12/7
September 21, 2013
Shiloh Walker | Out and About in October plus Kindle Specials

E-mail me when Shiloh Walker releases a new book.
Blogging at Fresh Fiction
Shiloh Walker | Things that go bump in the night...
October 25, 2011
Itís that time of year...October is here, nights are cool, almost time for trick or treating. The leaves are turning. Something about this Read More...
Shiloh Walker | Reader & Writer Get Togethers
June 11, 2011
By the time this is posted, it will be about a week or so after the Read More...
Pseudonym: J.C. Daniels.

Shiloh Walker has been writing since she was a kid. She fell in love with vampires with the book Bunnicula and has worked her way up to the more...ah...serious vampire stories. She loves reading and writing anything paranormal, anything fantasy, and nearly every kind of romance. Once upon a time she worked as a nurse, but now she writes full time and lives with her family in the Midwest
Books:
The Protected, September 2013
Trade Size
The Hunters 1 & 2, September 2013
Trade Size (reprint)
The Unwanted, July 2013
Hardcover
Wrecked, April 2013
Mass Market Paperback
The Reunited, February 2013
Trade Size
Beautiful Scars, January 2013
e-Book
Stolen, November 2012
Paperback
Blind Destiny, October 2012
Grimm's Circle #7
e-Book
Fragile, August 2012
Paperback (reprint)
Hot In Handcuffs, July 2012
Trade Size
Hunter's Rise, April 2012
Hunters
Mass Market Paperback
If You Know Her, March 2012
Paperback
If You See Her, February 2012
Paperback
The Departed, January 2012
FBI Psychics #2
Trade Size
If You Hear Her, November 2011
Paperback
Hunter's Declan and Tori, September 2011
Hunter's
e-Book (reprint)
Mammoth Book of Hot Romance, September 2011
Paperback
Locked in Silence, September 2011
Grimm's Cirle #5
e-Book
Hunter's Fall, June 2011
The Hunters
Paperback
A Forever Kind of Love, May 2011
e-Book
Hunt Me, May 2011
The Hunters
e-Book
Tarnished Knight, November 2010
Grimm's Circle #4
e-Book
The First Book of Grimm, October 2010
Trade Size
Veil of Shadows, September 2010
Shadows #2
Paperback
Under Your Spell, August 2010
e-Book
The Missing, July 2010
Paperback
Broken, March 2010
Trade Size
Hunter's Need, December 2009
Hunter #3
Paperback
Candy Houses, October 2009
Grimmís Circle, Book 1
e-Book
Chains, May 2009
Paperback
Fragile, February 2009
Trade Size
The Missing, November 2008
FBI Psychics #1
Trade Size
A Hot Man Is The Best Revenge, August 2008
Paperback
Private Places, August 2008
Paperback
Through the Veil, June 2008
Paperback
Hunter's Salvation, July 2007
Sequel to Hunting the Hunter
Paperback
Hunters: Heart and Soul, April 2007
Hunter series
Trade Size
Lover from Another World, March 2007
Paperback
All She Wants, November 2006
Trade Size
Talking with the Dead, November 2006
e-Book (reprint)
Hot Spell, November 2006
Paperback
Legends: Hunters and Heroes, August 2006
Trade Size (reprint)
Hunting the Hunter, June 2006
Paperback
Malachi, May 2006
e-Book
Hunter's Pride, February 2006
e-Book
The Huntress, January 2006
The Hunters
e-Book
The Hunters: Rafe And Sheila, November 2005
The Hunters #6
Trade Size
Hot Spell, November 2005
Trade Size
Love Spell: Ellora's Cavemen Legendary Tails II, June 2005
Ellora's Cavemen anthologies - Volume 2
Trade Size
A Wish, A Kiss, A Dream, February 2005
e-Book
The Hunters - Ben and Shadoe, January 2005
Book 5 in The Hunters series
e-Book
Every Last Fantasy, December 2004
e-Book
Ellora's Cavemen: Tales from the Temple IV, December 2004
e-Book
His Christmas Cara, November 2004
e-Book