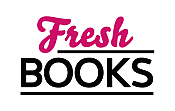 Spring flowers, great May books to enjoy!
Diane Mott Davidson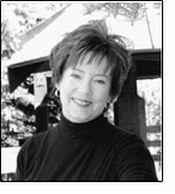 Over the past ten years, Anthony award-winning and New York Times best-selling author Diane Mott Davidson has produced the culinary mystery series featuring amateur sleuth Goldy the caterer. Each book includes original mouthwatering recipes.
Diane started writing in 1963, encouraged by her high school English teacher at St. Anne's, an Episcopal girls school in Charlottesville, VA. Diane gave up writing to study political science at Wellesley. There she lived across the hall from Hillary Rodham (now Clinton), who drafted her into the Young Republicans! Eventually Diane transferred to Stanford, where she completed a second major in history of art, and received her B.A. in 1970. She earned her M.A. in history of art at the Johns Hopkins University in Baltimore from 1974-1976.
After moving to Colorado, Diane became involved in raising a family and volunteer work. She worked as a volunteer rape counselor, volunteer tutor at a juvenile correctional facility, and political party caucus chair. Diane's longest and deepest volunteer involvement was with the Episcopal Church, where she taught the adult Sunday School, led a theological reflection group for four years, was licensed to preach, did public relations for the Evergreen Conference, and served on the Diocesan Social Concerns committee. Because she also studied at the Bishop's School of Theology and the Iliff School of Theology, she was appointed to the Diocesan Board of Examining Chaplains, where she examined candidates for the priesthood. Diane served on that board for ten years.
Diane began writing again in 1982 and became active in Rocky Mountain Fiction Writers (RMFW) in 1987. In 1988 she sold her first novel, Catering to Nobody. In 1990 she was named the RMFW Writer of the Year. Since then Diane has written twelve Goldy mysteries, and has regularly appeared on the New York Times and USA Today bestseller lists.
Besides writing, Diane's other passion is cooking. When she married in 1969, she did not know how to cook. Her first attempt at steak was a disaster -- she baked it in the oven for an hour! Undeterred, she became an avid fan of Julia Child and a devotee of the Sunset Cookbooks. The Sunset kitchens were located nearby at the time, and she occasionally called them with questions. Soon she became an expert, and began to experiment with her own ideas. When Catering to Nobody was published, she convinced the publisher, St. Martin's Press, to include four original recipes. This was not a new idea in the mystery world, but at the time no other mystery writers were doing it. Her book, and her recipes, were a success. Since then she has developed over one hundred luscious treats for Goldy to serve as part of her catering business.
The Goldy books are set in Aspen Meadow, Colorado, a small mountain town west of Denver that bears a striking resemblance to Evergreen, where Diane lives with her husband. She is at work on the next Goldy novel.
Series
Books:
The Whole Enchilada, June 2014
Paperback
The Whole Enchilada, September 2013
Culinary Mystery #17
Hardcover
Crunch Time, February 2012
Culinary Mystery #16
Paperback
Crunch Time, April 2011
Hardcover
Fatally Flaky, April 2010
Goldy Schultz Culinary Mystery #15
Mass Market Paperback (reprint)
Fatally Flaky, April 2009
Goldie Bear #15
Hardcover
Sweet Revenge, September 2008
Goldie Bear #13
Mass Market Paperback
Sweet Revenge, September 2007
Goldy Bear #13
Hardcover
Dark Tort, July 2007
Goldy Bear #12
Mass Market Paperback
Dark Tort, April 2006
Goldy Bear #12
Hardcover
Double Shot, August 2005
Goldy Bear Culinary Mysteries
Paperback (reprint)
Chopping Spree, March 2003
Culinary Mystery Series, #11
Paperback (reprint)
Sticks and Scones, May 2002
Culinary Mystery Series, #10
Paperback (reprint)
Catering to Nobody, February 2002
Culinary Mystery Series, #1
Paperback (reprint)
Tough Cookie, April 2001
Culinary Mystery Series, #9
Paperback (reprint)
Prime Cut, February 2000
Culinary Mystery Series, #8
Paperback (reprint)