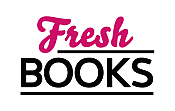 Sweet Romance + Thrilling Intrigue = February Best Reads
Alice Gaines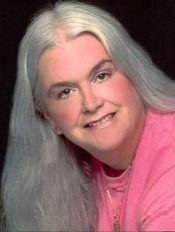 Blogging at Fresh Fiction
Alice Gaines | Kidnapping the Millionaire
September 24, 2019
Alice Gaines here. I thought I'd introduce you to the hero of my contemporary romance, The Revenge Game, from Entangled Publishing. Adam Read More...
Alice Gaines | What makes a man a hero?
February 24, 2018
I have to admit I like nice men, both in my real life and in the stories I write. Although my favorite fictional hero of Read More...
Alice Gaines | What's so wrong about a happy ending?
September 21, 2016
Romance gets put down for a lot of things. The supposedly purple prose, the heaving bosoms, the heroines who stamp their dainty feet and flounce Read More...
Alice Gaines | Never Give Up on a Book
January 15, 2015
All an author's books are her babies, and we love each one. Realistically, not all of our babies are created equal. Some are brilliant Read More...
Alice Gaines loves her romance hot. She's been writing since forever and has no plans to give it up. Alice lives in the San Francisco Bay Area in a fixer-upper she never fixed up. When she's not writing, you'll find her knitting, crocheting, cooking, or vegetable gardening. Her main companions are her pet corn snake, Casper, and a collection of neglected orchids.
Log In to see more information about Alice Gaines
Log in or register now!
Series
Princes of Danislova | Club Ecstasy
Books:
The Revenge Game, September 2019
e-Book
His for the Week, February 2018
e-Book
Just One Week, September 2016
e-Book
Beauty Awakened, March 2015
Princes of Danislova #3
e-Book
The Glass Slipper, February 2015
Princes of Danislova #2
e-Book
Kiss the Frog, January 2015
Princes of Danislova #1
e-Book
Total Immersion, October 2014
Club Ecstasy #2
Paperback
Total Temptation, October 2014
Club Ecstasy #1
Paperback
Total Abandon, October 2014
Club Ecstasy #3
Paperback
Secrets, Fantasies Fulfilled Volume 31, August 2014
Secrets #31
e-Book
Whatever He Requires, March 2014
e-Book
The Sixth Lover, February 2014
Paperback
Built for Lust Collection, February 2014
e-Book
Mating Season, August 2012
A Cabin Fever Novella
e-Book
Storm Bound, August 2012
A Cabin Fever Novella
e-Book
Heat Rises, June 2012
A Cabin Fever Novella
e-Book
Night Watch, December 2011
e-Book
Secrets: Desires Unleashed, September 2011
Volume 30
e-Book
Secrets: Desires Unleased, August 2011
Secrets #30
Trade Size
Always a Princess, August 2011
e-Book
Demons R Us and Other Stories, March 2011
e-Book
Sans Regret, August 2010
Paperback
My Lady's Pleasure, July 2010
Three Kinds of Wicked #11
e-Book
Miss Foster's Folly, June 2010
e-Book
Naughty Nuptials, December 2009
Trade Size
Droit De Seigneur, September 2009
e-Book
Can't Hide Love, January 2008
e-Book
Secrets Volume 8, December 2002
Trade Size