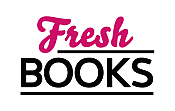 Lots of Love in February
Rebecca York
Blogging at Fresh Fiction
Rebecca York | So Many Genres, So Little Time
January 20, 2015
I guess I am the classic example of the woman who couldn't decide what she wanted to do when she grew up. Well, I Read More...
The Kick-Ass Heroine--Not by Rebecca York
July 23, 2014
When I think of a kick-ass heroine, I think of Angelina Jolie in the spy movie, Salt. She's the equal of Read More...
Rebecca York | Bad Nights
September 6, 2013
I'm often asked what kind of research I do for my books. Research is one of the really fun aspects of being a writer Read More...
Rebecca York | What Happened When the Monsters of My Youth Turned into Heroes
August 30, 2010
I love writing about sexy vampires, werewolves and dragon-shifters. But I wasn't always so comfortable with the world of dark fantasy creatures. Not Read More...
Award-winning, best-selling novelist, Ruth Glick is the author of over 100 books. As Rebecca York, she has authored or co-authored romantic suspense novels for Harlequin Intrigue's popular 43 Light Street series as well as new paranormal romances for Berkley.
Series
Books:
Love, Christmas, October 2018
e-Book
Summer Heat, June 2016
e-Book
Private Affair, January 2015
Rockfort Security
Paperback
Betrayed, July 2014
Rockfort Security
Paperback
Dangerous Attraction, November 2013
Boxed Set
e-Book (reprint)
Bad Nights, September 2013
Paperback
Carrie's Protector, July 2013
Paperback
Sudden Attraction, February 2012
Paperback
Dark Warrior, September 2011
Paperback
Mammoth Book of Hot Romance, September 2011
Paperback
Dark Magic, August 2011
e-Book
Solid as Steele, January 2011
43 Light Street
Paperback
Day Of The Dragon, December 2010
Mass Market Paperback
Immortal Bad Boys, September 2010
Paperback (reprint)
Guarding Grace, July 2010
43rd Light Street
Mass Market Paperback
The Man From Texas, May 2010
Paperback
Powerhouse, February 2010
Maximum Men
Mass Market Paperback
Dragon Moon, October 2009
Moon #11
Mass Market Paperback
More Than A Man, August 2009
Mass Market Paperback
Eternal Moon, April 2009
Moon #10
Paperback
Christmas Spirit, October 2008
A Holiday Mystery At Jenkins Cove
Mass Market Paperback
Life Line, July 2008
Safe Haven
Paperback
Soldier Caged, July 2008
43 Light Street
Mass Market Paperback
Ghost Moon, May 2008
Moon #7
Paperback
Beyond Fearless, December 2007
Paperback
Elemental Magic, November 2007

Trade Size
Return Of The Warrior, October 2007
43 Light Street
Mass Market Paperback
Killing Moon, October 2007
Paperback
Royal Lockdown, June 2007
Miniseries: Lights Out
Paperback
New Moon, March 2007
Trade Size
Unleashed, December 2006
Trade Size
Moon Swept, November 2006
Trade Size (reprint)
Chain Reaction, October 2006
Paperback
What Dreams May Come, June 2006
Hardcover
Shadow of the Moon, June 2006
Paperback
Midnight Magic, May 2006
Paperback
The Secret Night, April 2006
Eclipse & 43 Light Street
Paperback
Full Moon, February 2006
Werewolf Series
Trade Size (reprint)
Riley's Retribution, December 2005
Harlequin Intrigue 885
Paperback
Beyond Control, August 2005
Paperback
What Dreams May Come, July 2005
Trade Size
Desert Sons, April 2005
Paperback (reprint)
Spellbound, February 2005
Paperback
Crimson Moon, January 2005
Paperback
The Journey Home, January 2005
Trade Size
Immortal Bad Boys, September 2004
Trade Size
Bayou Blood Brothers, March 2001
Paperback