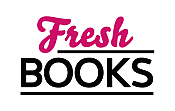 Summer Reads are HOT in July!
Stephen White

Photo Credit: Reid Wilkening

Stephen White is the author of the New York Times bestselling Alan Gregory novels. In his books, he draws upon over fifteen years of clinical practice as a psychologist to create intriguing plots and complex, believable characters. Stephen White lives with his family in Colorado.
Series
Books:
Compound Fractures, August 2013
Hardcover
The Last Lie, August 2010
Dr. Alan Gregory #18
Hardcover
The Siege, August 2009
Hardcover
Dry Ice, March 2007
Alan Gregory #15
Hardcover
Kill Me, March 2006
Hardcover
Missing Persons, March 2005
Dr. Alan Gregory Series, #13
Hardcover (reprint)
Blinded, March 2005
Dr. Alan Gregory Series, #12
Paperback (reprint)
Private Practices, January 2005
Dr. Alan Gregory Series, #2
Paperback (reprint)
Privileged Information, October 2004
Dr. Alan Gregory Series, #1
Paperback (reprint)
The Best Revenge, December 2003
Dr. Alan Gregory Series, #11
Paperback (reprint)
Warning Signs, January 2003
Dr. Alan Gregory Series, #10
Paperback (reprint)
The Program, January 2002
Dr. Alan Gregory Series, #9
Paperback (reprint)
Cold Case, February 2001
Dr. Alan Gregory Series, #8
Paperback (reprint)
Manner of Death, January 2000
Dr. Alan Gregory Series, #7
Paperback (reprint)
Critical Conditions, January 1999
Dr. Alan Gregory Series, #6
Paperback (reprint)
Remote Control, March 1998
Dr. Alan Gregory Series, #5
Paperback (reprint)