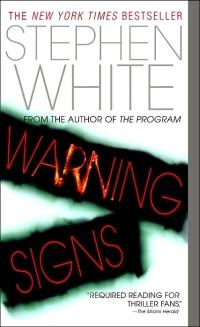 Purchase
Dr. Alan Gregory Series, #10
Penguin
January 2003
Featuring: Dr. Alan Gregory
512 pages
ISBN: 0440237416
Paperback (reprint)
Add to Wish List

Mystery Woman Sleuth | Thriller
"The grisly slaying shatters the quiet of a residential neighborhood in the foothills of the Rockies. The battered body of Boulder County District Attorney Royal Peterson lies amid shards of broken pottery while his wife sleeps upstairs. Within hours, a homicide detective is the prime suspect in the brutal death that will send shock waves through the city - and reverberate in the professional and personal life of Alan Gregory." "Alan knew Roy Peterson. Lauren, his wife, a prosecutor in the DA's office, worked under Peterson for years. And while Lauren contemplates taking on the defense of the accused cop, Alan meets with a new patient. Almost from the moment Naomi Bigg starts talking, warning bells go off in Alan's mind. A terrified mother with an explosive secret, Naomi tests the limits of doctor-patient confidentiality when her privileged exchanges convince Alan that a crime is about to be committed. But when he uncovers a shocking link to the Peterson slaying, Alan finds himself riding the slippery slope between professional judgment and personal responsibility as he struggles to protect his patient while probing the mind of a deeply troubled teenager." As violence erupts throughout the city - and a pattern of vengeance becomes chillingly clear - Alan is plunged into a desperate manhunt for a killer whose trail of rage winds all the way up to the Colorado Supreme Court. As the minutes tick down in a brilliantly conceived vendetta that targets the guilty and the innocent alike, Warning Signs races to a climax in which the lives of hundreds hang in the balance.
Comments
No comments posted.

Registered users may leave comments.
Log in or register now!