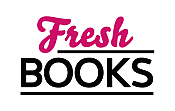 Summer Reads are HOT in July!
Angela Knight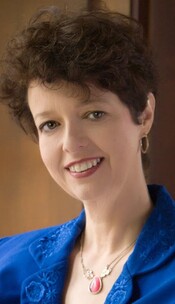 Photo Credit: FreshFiction.com

Blogging at Fresh Fiction
Angela Knight | Vampires, Werewolves And Fairies, Oh My!
January 4, 2011
One of the challenges of writing paranormal romance is finding a way to build a really different fantasy, yet get the readers to buy into Read More...
Angela Knight lives with her family on the East Coast. She's been writing for a few years and enjoys the outlet it provides. She's been a comic book writer, a newspaper reporter and now a novelist.
Interviews for Angela Knight
Angela Knight on her new release WITHOUT RESTRAINT
Without Restraint
August 5, 2015
Series
Psy-Changeling | Southern Shields | Mageverse
Books:
Master of Magic, October 2017
Mageverse
e-Book
Without Restraint, August 2015
Southern Shields #1
Paperback
Love Bites, September 2014
Paperback
Wicked Games, April 2014
Paperback
Unbound, March 2013
Paperback
Master Of Darkness, August 2012
Mageverse
Paperback
Master Of Shadows, August 2011
Mageverse #8
Paperback
Moon Dance, July 2011
Mageverse
e-Book
Hope's Kiss, July 2011
e-Book
Chain of Kisses, July 2011
e-Book
Blood & Steel, February 2011
e-Book
Master Of Smoke, January 2011
Mass Market Paperback
Burning Up, August 2010

Paperback
Master of Fire, March 2010
Mageverse #9
Paperback
Hot For The Holidays, October 2009
Paperback
Guardian, May 2009
Time Hunters #2
Paperback
Warrior, July 2008
The Time Hunters
Paperback
Shifter, March 2008
Paperback
Beyond the Dark, December 2007
Trade Size
Jane's Warlord, October 2007
Paperback
Warlord, September 2007
Trade Size (reprint)
Master of Dragons, June 2007
Magaverse #8
Paperback
Over The Moon, January 2007
Trade Size
Mercenaries, December 2006
Paperback (reprint)
Master of Swords, October 2006
Mageverse novel #4
Paperback
Kick Ass, September 2006
Paperback (reprint)
Captive Dreams, September 2006
Trade Size
Master of Wolves, April 2006
Paperback
Secrets Volume 14, December 2005
Trade Size
Master of the Moon, May 2005
Paperback
Bite, December 2004
Paperback
Secrets Volume 11, December 2004
Trade Size
Master of the Night, October 2004
Mageverse #1
Paperback
Hot Blooded, August 2004
Paperback
The Forever Kiss, July 2004
Trade Size
Jane's Warlord, June 2004
Paperback
Ellora's Cavemen: Tales from the Temple II, June 2004
Trade Size

Videos