Anna Schmidt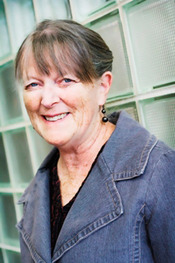 Blogging at Fresh Fiction
Anna Schmidt | A Life's Journey...
December 7, 2016
LAST CHANCE COWBOYS: THE LAWMAN the second in my Read More...
Anna Schmidt | The Cowboy Code
September 4, 2015
Dear Reader, When I was much younger, my father managed a movie theater and for those years I went to the movies—a lot!! My Read More...
Anna Schmidt | Sometimes History Is Stranger Than Fiction
August 13, 2014
Whenever I tackle a story set in another time or place I really like to see if I can find some actual event that happened Read More...
Anna Schmidt is a three-time finalist for the coveted RITA award presented annually by Romance Writers of America (RWA). Her novel A SISTER'S FORGIVENESS gave Anna her fourth finalist honor for the Reviewers' Choice Awards from Romantic Times magazine. She has won that award twice before. In 2013 she was given the Lifetime Achievement Award by her local Wisconsin chapter of RWA.
Anna is the author of over twenty-five works of historical and contemporary fiction including her most recent series—THE PEACEMAKERS – set in World War II. All God's Children tells the story of Beth—an American Quaker trapped in Nazi Germany where she finds herself fall in love with Josef—a young German medical student who is determined to save his beloved homeland from Hitler's oppressive regime. Publisher's Weekly had high praise for the novel noting that "The activities of the White Rose resistance group, as well as the prisoner uprising at the Sobibor concentration camp, are more than simple historical context. Schmidt seamlessly integrates these actual events, and the courageous real-life individuals who fought against Hitler's regime, with her fictional characters and their story, to produce a strong tale of hope and love in the face of insurmountable obstacles."
In Book 2 Simple Faith Anja--a young Danish woman and friend of Beth's continues the fight against tyranny as she helps Peter, an American airman shot down over occupied Belgium, return to his base in England. The final book in the series—Safe Haven—is set in America—in the small upstate New York town of Oswego where a disgraced journalist tries to revive her career telling the story of the refugees from Europe who spent eighteen long months held in a fort there still fighting for their freedom as they waited for the war to end.
Anna's faith is rooted in a sense of inclusiveness of all people and frequently focuses on people finding their way back to their spiritual core. Her small town roots gave her the opportunity to experience the teachings and wisdom of many diverse sects -- her own church was shared by Presbyterians and Baptists (they alternated Sundays but Anna was there every Sunday); she attended a Methodist youth group; her first job out of college was teaching in a Catholic school and she married a Jew. No wonder she titled her novel: ALL GOD'S CHILDREN!!
Series
Where the Trail Ends
Books:
The Doctor's Blessing And Hannah's Journey, July 2017
Mass Market Paperback
Last Chance Cowboys: The Outlaw, July 2017
Where the Trail Ends #3
Paperback
Plain Admirer and Second Chance Proposal, January 2017
Mass Market Paperback (reprint)
Last Chance Cowboys: The Lawman, December 2016
Where the trail ends #2
Paperback
Last Chance Cowboys: The Drifter, September 2015
Where the Trail Ends #1
Paperback
Safe Haven, August 2014
The Peacemakers #3
Trade Size
A Mother's Promise, December 2012
Women of Pinecraft #3
Paperback
A Sister's Forgiveness, May 2012
Women of Pinecraft
Paperback
A Stranger's Gift, November 2011
Women of Pinecraft
Trade Size
Hannah's Journey, May 2011
Paperback
The Pastor Takes A Wife, June 2010
Paperback
A Convenient Wife, May 2010
Paperback
An Unexpected Suitor, October 2009
Mass Market Paperback
Home At Last, August 2009
Mass Market Paperback
Gift From The Sea, May 2009
Mass Market Paperback
Mistletoe Reunion, December 2008
Mass Market Paperback
Seaside Cinderella, July 2008
Paperback
Slingshot Moves, May 2008
Harlequin Nascar
Paperback
This Side Of Heaven, January 2008
Mass Market Paperback
A Mother for Amanda / The Doctor's Miracle, December 2007
Paperback
Lasso Her Heart, December 2006
Paperback
Matchmaker, Matchmaker..., January 2006
Steeple Hill Love Inspired
Paperback