Anna Schmidt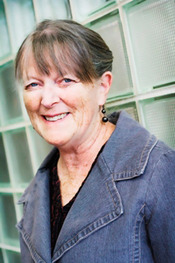 Blogging at Fresh Fiction
Anna Schmidt | Exclusive Excerpt: RENEGADE
June 28, 2019
Renegade is the second book in the Read More...
Anna Schmidt | Trailblazer
January 2, 2019
Although I had certainly heard of Fred Harvey and his famous Harvey Girls, it had never occurred to Read More...
Anna Schmidt | LAST CHANCE COWBOYS: THE RANCHER excerpt
March 23, 2018
Trey had avoided calling on Pete Collins for as long as he could, hoping pressure from the other ranchers would bring him around. Earlier Read More...
Excerpt of THE OUTLAW from Last Chance Cowboys
July 5, 2017
Excerpt from THE OUTLAW Arizona Territory, Spring 1883 Read More...
Anna Schmidt | A Life's Journey...
December 7, 2016
LAST CHANCE COWBOYS: THE LAWMAN the second in my Read More...
Anna Schmidt | The Cowboy Code
September 4, 2015
Dear Reader, When I was much younger, my father managed a movie theater and for those years I went to the movies—a lot!! My Read More...
Anna Schmidt | Sometimes History Is Stranger Than Fiction
August 13, 2014
Whenever I tackle a story set in another time or place I really like to see if I can find some actual event that happened Read More...
Anna Schmidt is a three-time finalist for the coveted RITA award presented annually by Romance Writers of America (RWA). Her novel A SISTER'S FORGIVENESS gave Anna her fourth finalist honor for the Reviewers' Choice Awards from Romantic Times magazine. She has won that award twice before. In 2013 she was given the Lifetime Achievement Award by her local Wisconsin chapter of RWA.
Log In to see more information about Anna Schmidt
Log in or register now!
Series
Where the Trail Ends | Cowboys & Harvey Girls
Books:
Pathfinder, January 2020
Cowboys & Harvey Girls #3
Mass Market Paperback
The Oregon Trail Romance Collection, November 2019
Paperback
Longing for a Cowboy Christmas, October 2019
Mass Market Paperback
Renegade, July 2019
Cowboys & Harvey Girls #2
Mass Market Paperback
Trailblazer, January 2019
Cowboys & Harvey Girls #1
Mass Market Paperback
Last Chance Cowboys: The Rancher, March 2018
Where the Trail Ends #4
Mass Market Paperback
Christmas in a Cowboy's Arms, October 2017
Mass Market Paperback
Last Chance Cowboys: The Outlaw, July 2017
Where the Trail Ends #3
Paperback
The Doctor's Blessing And Hannah's Journey, July 2017
Mass Market Paperback
Plain Admirer and Second Chance Proposal, January 2017
Mass Market Paperback (reprint)
Last Chance Cowboys: The Lawman, December 2016
Where the trail ends #2
Paperback
Last Chance Cowboys: The Drifter, September 2015
Where the Trail Ends #1
Paperback
Safe Haven, August 2014
The Peacemakers #3
Trade Size
A Mother's Promise, December 2012
Women of Pinecraft #3
Paperback
A Sister's Forgiveness, May 2012
Women of Pinecraft
Paperback
A Stranger's Gift, November 2011
Women of Pinecraft
Trade Size
Hannah's Journey, May 2011
Paperback
The Pastor Takes A Wife, June 2010
Paperback
A Convenient Wife, May 2010
Paperback
An Unexpected Suitor, October 2009
Mass Market Paperback
Home At Last, August 2009
Mass Market Paperback
Gift From The Sea, May 2009
Mass Market Paperback
Mistletoe Reunion, December 2008
Mass Market Paperback
Seaside Cinderella, July 2008
Paperback
Slingshot Moves, May 2008
Harlequin Nascar
Paperback
This Side Of Heaven, January 2008
Mass Market Paperback
A Mother for Amanda / The Doctor's Miracle, December 2007
Paperback
Lasso Her Heart, December 2006
Paperback
Matchmaker, Matchmaker..., January 2006
Steeple Hill Love Inspired
Paperback