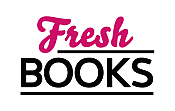 Yule Tidings -- Great Reads for December!
Holly Jacobs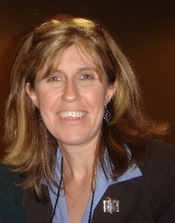 Holly Jacobs leads a life full of romance and adventure. From skydiving to jet-setting around Europe, from snorkeling in coral reefs to writing while wearing beautiful silk peignoir sets and popping chocolate bonbons, Holly Jacobs leads a life that is the epitome of romance.
Okay, well, my fictional life sounds more interesting, but not better than my real life. Really, I'm the happily married mother of four. I write for Montlake Romance and Harlequin SuperRomance.
Series
PTA Moms
Books:
Briar Hill Road, March 2018
e-Book
Once Upon a Valentine's, January 2018
PTA Moms #3
e-Book
Once Upon a Thanksgiving, October 2017
PTA Moms #1
e-Book
Confessions of a Party Crasher, May 2017
e-Book
Not Precisely Pregnant, February 2017
e-Book
Can't Find NoBody, January 2017
e-Book (reprint)
Hold Her Heart, September 2016
e-Book
A Day Late and a Bride Short, March 2016
e-Book
These Three Words, December 2015
Paperback
Her Second-Chance Family, August 2015
e-Book
Carry Her Heart, May 2015
e-Book
Just One Thing, June 2014
Paperback
A Valley Ridge Christmas, December 2013
Paperback
A Walk Down The Aisle, June 2013
Paperback
April Showers, May 2013
Paperback
You Are Invited, April 2013
Paperback
A Father's Name, September 2011
Paperback
Homecoming, December 2010
Count On A Cop
Paperback
A One-Of-A-Kind Family, February 2010
Mass Market Paperback
Everything But A Christmas Eve, January 2010
Hardcover
Unexpected Gifts, November 2009
9 Months Later
Mass Market Paperback
Once Upon A Valentine's, February 2009
Mass Market Paperback
Once Upon A Christmas, December 2008
American Dads
Mass Market Paperback
Once Upon A Thanksgiving, October 2008
American Dads
Mass Market Paperback
Same Time Next Summer (Harlequin Large Print Super Romance), August 2008
Mass Market Paperback
Same Time Next Summer, August 2008
Everlasting Love
Mass Market Paperback
The House On Briar Hill Road, October 2007
Mass Market Paperback
Dashing Through the Mall, November 2006
Paperback
Here with Me, July 2006
Paperback
Once Upon A King, September 2005
Perry Square
Paperback
Once Upon a Prince, July 2005
Silhouette Romance #1777
Paperback
Once Upon a Princess, May 2005
Silhouette Romance #1768
Paperback
Pick Up Lines, April 2005
Hardcover
Found and Lost, October 2004
Harlequin Flipside #26
Paperback
Be My Baby, August 2004
Silhouette Romance #1733
Paperback
Hung Up on You, February 2004
Harlequin Flipside #9
Paperback