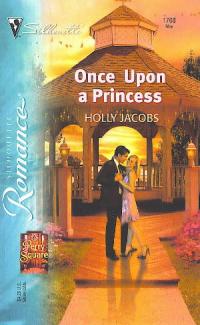 Purchase
Silhouette Romance #1768
Silhouette Romance
May 2005
Featuring: Parker Dillon; Jace O'Donnell
192 pages
ISBN: 0373197683
EAN: 9780373197682
Paperback
Add to Wish List

Romance Contemporary | Romance
Parker Dillon, aka Princess Marie Anna Parker Mickovich Dillonetti of Eliason, came to Erie, PA to go to college in blessed anonymity. She finds she likes being just plain old Parker Dillon, so even after college ends she doesn't return home. She opens a coffeehouse and with her two college friends, Shey Carlson and Cara Phillips instead. Monarch's and Titles are doing well and Parker is happy with her life, until her father cuts off her access to her trust. Now she's working at Monarch's to earn a living. Things get even worse when her father sends her unwanted royal fiancé to bring her home. She wants nothing to do with the prince, but she does like the looks of the private investigator her father's hired to watch her.
Jace O'Donnell's life is chaos. His sister is getting a divorce and has moved in with her 13 year old twins, Bobby and Amanda. He's supposed to be trailing a runaway princess, and while he's at it, he's being trailed by his niece and nephew who have decided to spend their summer vacation learning to be detectives. To make matters worse, the princess is the most gorgeous woman he's ever met. If she wasn't royal he'd make a play for her. But Jace has learned from family experience that crossing the class- line never works, so he tries to keep his distance. But keeping his distance proves hard, since all he really wants to do is wrap this wayward princess in his arms.
Two people from different backgrounds find they have all that matters in common...they have love!
Comments
No comments posted.

Registered users may leave comments.
Log in or register now!