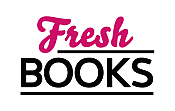 April showers = Book Reading time!
Sharon Sala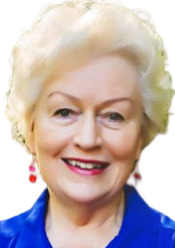 Pseudonym for Dinah McCall.

Sharon Sala is a long-time member of RWA, as well as a member of OKRWA. She has 85 plus books in print, written as Sharon Sala and Dinah McCall. First published in 1991, she's a seven-time RITA finalist, winner of the Janet Dailey Award, four-time Career Achievement winner from RT Magazine, National Reader's Choice Award, and Colorado Romance Writer's Award of Excellence winners five times each and has received the Nora Roberts Lifetime Achievement Award from Romance Writers of America. Her books are New York Times , USA Today, Publisher's Weekly, WaldenBooks mass market best-sellers. Writing changed her life, her world, and her fate.
Books:
The Curl Up And Dye, February 2014
Paperback
Going Twice, February 2014
Forces of Nature #2
Paperback
Going Once, October 2013
Forces of Nature #1
Paperback
Lunatic Times Two, September 2013
Lunatic Life #4
Trade Size
A Thousand Lies, July 2013
e-Book
'Til Death, March 2013
Rebel RIdge #3
Paperback
Don't Cry For Me, October 2012
Rebel Ridge #2
Paperback
Lunatic Revenge, October 2012
Lunatic Life #3
Trade Size
Windwalker, October 2012
The Prophecy #1
e-Book
The Boarding House, June 2012
e-Book
A Field Of Poppies, February 2012
e-Book
Next of Kin, February 2012
Rebel Ridge #1
Mass Market Paperback
Lunatic Detective, November 2011
Lunatic Life #2
Paperback
Blood Trails, October 2011
The Searchers #3
Paperback
My Lunatic Life, September 2011
Lunatic Life #1
e-Book
Blood Ties, June 2011
The Searchers #2
Paperback
Blood Stains, February 2011
The Searchers #1
Paperback
Deadlier Than The Male, November 2010
Paperback
Swept Aside, August 2010
Storm Front #3
Paperback
Torn Apart, July 2010
Storm Front #2
Paperback
Blown Away, June 2010
Storm Front #1
Mass Market Paperback
The Return, October 2009
Mass Market Paperback (reprint)
A Mother's Heart, April 2009
Mass Market Paperback
The Warrior, April 2009
Mass Market Paperback
The Way To Yesterday, November 2008
Mass Market Paperback (reprint)
Bad Penny, November 2008
Cat Dupree #3
Mass Market Paperback
Aftershock, October 2008
Mass Market Paperback
The Healer, April 2008
Paperback
More Than Words, March 2008
Paperback
Cut Throat, November 2007
Cat Dupree #2
Mass Market Paperback
Rider on Fire and when You Call My Name, May 2007
Paperback
Homecoming, May 2007
Paperback
Nine Lives, November 2006
Cat Dupress #1
Paperback
Out of the Dark, May 2006
Paperback (reprint)
Missing, May 2006
Paperback (reprint)
Snowfall, May 2006
Paperback (reprint)
Dark Water, May 2006
Paperback (reprint)
The Chosen, November 2005
Paperback
More Than Words Can Say: Volume 2, October 2005
Trade Size
Rider on Fire, September 2005
Paperback
Whippoorwill, July 2004
Paperback (reprint)
Remember Me, October 2003
Paperback (reprint)
Sweet Baby, September 2003
Paperback (reprint)
Butterfly, September 2003
Paperback (reprint)
Chance McCall, July 2003
Paperback (reprint)
On the Edge, July 2003
Trade Size
Deep in the Heart, December 2002
Paperback (reprint)
Lucky, July 2002
Paperback (reprint)
Reunion at Mossy Creek, July 2002
Mossy Creek Hometown Series #2
Trade Size
Queen, May 2002
Paperback (reprint)
Diamond, December 2001
Paperback (reprint)
Believe, October 2001
Paperback
Finders Keepers, June 1997
Mass Market Paperback
Shades Of A Desperado, December 1996
Paperback
Second Chances, October 1996
Mass Market Paperback
When You Call My Name, December 1995
Paperback
Miracle Man, June 1995
Paperback

Videos