Susan Stoker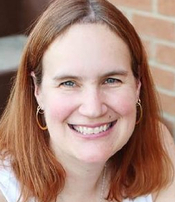 Blogging at Fresh Fiction
Interview with hero Gray Rogers
August 7, 2018
From DEFENDING ALLYE by Author Susan Stoker So you are the infamous Read More...
Top 5 Reasons Why You Shouldn't Date Your Boss
August 4, 2017
CLAIMING ALEXIS features Blake Anderson, who isn't thrilled he has to work with the Read More...
Excerpt from Susan Stoker's RESCUING HARLEY
November 15, 2016
"So? What do you think?" Tommy asked his friend, Beckett "Coach" Ralston, as they stood inside the small office at the Waco Skydiving Club Read More...
Susan Stoker | The Genesis of a Story
May 17, 2016
SHELTER FOR ELIZABETH came about in an interesting way. At the end of book 4 Read More...
What Does Susan Do in her Spare Time?
March 8, 2016
This is a weird question for me, because one, I don't have a lot of spare time, and two, I'm usually always doing Read More...
Susan Stoker | Top 5 Things Not to do around your Special Forces Soldier
February 16, 2016
"Surprise" parties. It's just not a good idea to have a bunch of people hide in a dark room Read More...
Susan Stoker | Everything Ends...or does it?
January 11, 2016
PROTECTING THE FUTURE is the last book in the Read More...
New York Times, USA Today, and Wall Street Journal Bestselling Author, Susan Stoker has a heart as big as the state of Texas where she lives, but this all American girl has also spent the last fourteen years living in Missouri, California, Colorado, and Indiana. She's married to a retired Army man who now gets to follow her around the country.
She debuted her first series in 2014 and quickly followed that up with the SEAL of Protection Series, which solidified her love of writing and creating stories readers can get lost in.
Series
SEAL of Protection | Delta Force Heroes | Badge of Honor: Texas Heroes | ACE Security | Sleeper SEALs | Mountain Mercenaries
Books:
Defending Morgan, March 2019
Mountain Mercenaries #3
Trade Size
Defending Chloe, December 2018
Mountain Mercenaries #2
Trade Size
Defending Allye, August 2018
Mountain Mercenaries #1
Trade Size
Claiming Felicity, March 2018
Ace Security #4
Trade Size
Claiming Bailey, December 2017
ACE Security #3
Trade Size
Protecting Dakota, September 2017
Sleeper SEAL #1
e-Book
Claiming Alexis, July 2017
ACE Security #2
Trade Size
Claiming Grace, March 2017
ACE Security #1
Trade Size
Rescuing Harley, November 2016
Delta Force Heroes #3
e-Book
Ever My Love, July 2016
e-Book
Rescuing Emily, July 2016
Delta Force Heroes #2
e-Book
Shelter for Elizabeth, May 2016
Badge of Honor #5
e-Book
Justice for Laine, May 2016
Badge of Honor: Texas Heroes #4
e-Book (reprint)
Justice for Corrie, March 2016
Texas Heroes #3
e-Book
Rescuing Rayne, February 2016
Delta Force Heroes #1
e-Book
Saved by a SEAL, February 2016
e-Book
Protecting the Future, January 2016
SEAL of Protection #8
e-Book
Justice for Mickie, November 2015
Badge of Honor: Texas Heroes #2
e-Book
Protecting Melody, September 2015
SEAL of Protection #7
e-Book
Justice for Mackenzie, August 2015
Badge of Honor: Texas Heroes #1
e-Book
Protecting Jessyka, July 2015
SEAL of Protection #6
e-Book
Protecting Cheyenne, April 2015
SEAL of Protection #5
e-Book
Protecting Summer, February 2015
SEAL of Protection #4
e-Book
Marrying Caroline, January 2015
SEAL of Protection #3.5
e-Book
Protecting Fiona, December 2014
SEAL of Protection #3
e-Book
Protecting Alabama, October 2014
SEAL of Protection #2
e-Book
Protecting Caroline, September 2014
SEAL of Protection #1
e-Book