Ella Carey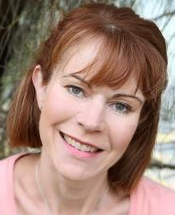 Blogging at Fresh Fiction
Ella Carey | Parisian Courtesans during the Belle Époque
October 14, 2016
Paris is always the perfect idea. The French capital has long led the way in fashion, culture and art-but during the late nineteenth century Read More...
Ella Carey | The House By The Lake - History and Inspiration
April 1, 2016
THE HOUSE BY THE LAKE is an incredibly special book to me. It was inspired Read More...
Ella Carey | Romance Tied Up in a Mystery
April 28, 2014
When a true story holds both impossible mystery and romance ... The heart of mystery is perfection. The writer needs to find the perfect Read More...
Ella Carey is a writer and Francophile who claims Paris as her second home. She has been studying French since the age of five, and she has degrees in music, majoring in classical piano, and English, majoring in nineteenth century women's fiction and in modern European history. Her debut novel, Paris Time Capsule, has captured global attention and her second novel, The House By The Lake, was released in March 2016, remaining in top 100 of all kindle books in the US for six months. Her third novel is From a Paris Balcony and is releasing in October, 2016. She lives in Australia.
Series
Books:
From a Paris Balcony, October 2016
Paperback
The House by the Lake, April 2016
Paperback
The Paris Time Capsule, April 2014
Paperback