Callie Hutton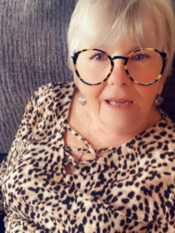 Blogging at Fresh Fiction
Callie Hutton | Meet Richard, Marquess of Devon
October 22, 2016
I'm excited to be here on Fresh Fiction, one of my favorite websites. I'm also excited to tell you about my new Read More...
Callie Hutton | So Where Do You Get Your Ideas?
August 23, 2016
That is a common question I'm asked when I introduce myself to someone as an author. And, although it sounds vague when I answer Read More...
Callie Hutton | Fascinating Facts about 19th Century Scotland
December 1, 2015
I'm excited to celebrate the release of my second Highlander romance, THE HIGHLANDER Read More...
Callie Hutton | The Marriage Mart Mayhem Series
July 14, 2015
When I wrote the first book in the Marriage Mart Mayhem Read More...
Callie Hutton | Oklahoma is for Lovers, Callie Hutton's Lovers!
June 12, 2015
When someone mentions historical romance or western romance, Oklahoma is probably one of the last places that comes to mind. As a proud Oklahoman, I Read More...
Callie Hutton | Callie's Cohorts Activities
March 25, 2015
One of my favorite parts of marketing is working with my street team, Callie's Cohorts. It's a friendly group that is supportive not Read More...
Callie Hutton | Balancing the Best of Life
January 14, 2015
This past August the most amazing thing happened in my life. My son and his wife were blessed with twin boys. There is truly no Read More...
Callie Hutton | Historical Romance: Not Your Senior History Class
September 10, 2014
I recently joined a new group of historical romance authors. Our intention in forming the group was to raise awareness of historical romance books. Too Read More...
Callie Hutton | AN ANGEL IN THE MAIL Flash Sale!
August 21, 2014
Callie Hutton's historical romance AN Read More...
Callie Hutton | What Makes A Hero?
March 15, 2014
Driving to the supermarket the other day, the song "I Need a Hero," from the movie Shrek played on the radio. As I sang along Read More...
USA Today best selling author of THE ELUSIVE WIFE, Callie Hutton writes both Western Historical and Regency romance, with "historic elements and sensory details" (The Romance Reviews). She also pens an occasional contemporary or two. Callie lives in Oklahoma with several rescue dogs, two adult children, and daughter-in-law (thankfully all not in the same house), and her top cheerleader husband of thirty-eight years. She also recently welcomed twin grandsons to her ever expanding family. Callie loves to hear from readers, and would welcome you as a "friend" on Facebook. You can contact her through her website.
If you would like to keep informed on sales, contests and new releases, sign up for her newsletter or join her street team, Callie's Cohorts, where fun, gossip, contests, and general mayhem lives and flourishes.
Series
Marriage Mart Mayhem | Oklahoma Lovers | Lords & Ladies in Love
Books:
Seducing the Marquess, October 2016
Lords & Ladies in Love
e-Book
The Earl's Return, September 2016
Marriage Mart Mayhem #7
e-Book
The Highlander's Accidental Marriage, December 2015
Marriage Mart Mayhem #6
e-Book
The Surprise Brides: Caleb, October 2015
The Surprise Brides
e-Book
The Highlander's Choice, July 2015
Marriage Mart Mayhem #5
Paperback
Wild Western Women Ride Again, June 2015
Western Historical Romance Boxed Set
e-Book
Anyplace But Here, May 2015
Oklahoma Lovers #5
e-Book
Swept Through Time, February 2015
e-Book
The Baron's Betrayal, January 2015
Marriage Mart Mayhem #4
e-Book
Wild Western Women, November 2014
e-Book
A Chance to Love Again, November 2014
Oklahoma Lovers #3
Paperback
The Lady's Disgrace, September 2014
Marriage Mart Mayhem #3
e-Book
The Duke's Quandary, March 2014
Marriage Mart Mayhem #2
e-Book
Choose Your Heart, June 2013
Honky Tonk Hearts
e-Book
A Tumble Through Time, June 2013
Paperback
The Elusive Wife, May 2013
Marriage Mart Mayhem #1
e-Book
Emma's Journey, February 2013
e-Book
Miss Merry's Christmas, November 2012
e-Book
Daniel's Desire, November 2012
e-Book
A Prescription for Love, October 2012
Oklahoma Lovers #2
e-Book
Tessa's Treasures, August 2012
Tales of the Scrimshaw Doll
e-Book
An Angel in the Mail, June 2012
e-Book
A Wife by Christmas, December 2011
Oklahoma Lovers #4
e-Book
A Run for Love, November 2011
Oklahoma Lovers #1
e-Book