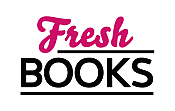 Celebrate June with Great Books!
Suzanne Woods Fisher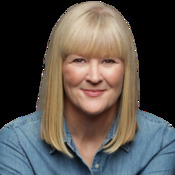 Blogging at Fresh Fiction
Suzanne Woods Fisher | The Power of Apology
February 1, 2019
One of my favorite movies is a British romantic comedy called About Time. Here's the plot: When the males in a certain Read More...
Suzanne Woods Fisher is an award-winning, bestselling author of more than thirty books, including Mending Fences, as well as the Nantucket Legacy, Amish Beginnings, The Bishop's Family, and The Inn at Eagle Hill series, among other novels. She is also the author of several nonfiction books about the Amish, including Amish Peace and The Heart of the Amish. She lives in California.
Interviews for Suzanne Woods Fisher
Suzanne Woods Fisher, Author of THE IMPOSTER, on Writing Amish Fiction, Teamwork, and What's Next
The Imposter
October 2, 2015
Log In to see more information about Suzanne Woods Fisher
Log in or register now!
Series
Bishop's Family | Stoney Ridge Seasons | Amish Beginnings | Nantucket Legacy | Deacon's Family | Three Sisters Island
Books:
Stitches in Time, October 2019
Paperback
On a Summer Tide, May 2019
Three Sisters Island #1
Paperback
Mending Fences, February 2019
Deacon's Family #1
Paperback
The Light Before Day, October 2018
Nantucket Legacy #3
Paperback
Minding the Light, July 2018
Nantucket Legacy #2
Paperback
Phoebe's Light, February 2018
Nantucket Legacy #1
Paperback
The Return, August 2017
Amish Beginnings #3
Paperback
The Newcomer, February 2017
Amish Beginnings #2
Paperback
The Devoted, October 2016
Bishop's Family #3
Paperback
The Quieting, May 2016
The Bishop's Family #2
Paperback
The Imposter, October 2015
Bishop's Family #1
Paperback
Anna's Crossing, March 2015
Amish Beginnings #1
Paperback
Christmas at Rose Hill Farm, September 2014
Stoney Ridge Seasons #4
Paperback
The Lesson, January 2013
Stoney Ridge Seasons #3
Paperback
The Haven, August 2012
Stoney Ridge Seasons #2
Paperback
The Keeper, January 2012
Stoney Ridge Seasons #1
Paperback
A Lancaster County Christmas, September 2011
Hardcover