Melinda Leigh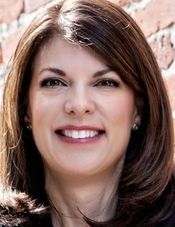 Contests
It's here - a new Melinda Leigh thriller! She's giving away a $25 Amazon GC to celebrate

Social Media:
GOODREADS
TWITTER
FACEBOOK
BOOKBUB
AMAZON
PINTEREST
INSTAGRAM

E-mail me when Melinda Leigh releases a new book.
Blogging at Fresh Fiction
Exclusive Excerpt: What I've Done by Melinda Leigh
September 17, 2018
Plastic chairs and vending machines formed a small waiting area at the end of the hall in the emergency department. Lance leaned Read More...
Excerpt of HER LAST GOODBYE by Melinda Leigh
September 25, 2017
Exclusive Excerpt: HER LAST GOODBYE by Melinda Leigh Lance skimmed through the remaining documents in Chelsea's file. Nothing jumped out at Read More...
Exclusive Excerpt - SAY YOU'RE SORRY by Melinda Leigh
May 16, 2017
Sharp carried a teapot in one hand and two mugs in the other. "You've had a tough night, so I'll ignore your Read More...
Exclusive Excerpt MIDNIGHT OBSESSION by Melinda Leigh
January 16, 2017
MIDNIGHT OBSESSION by Read More...
Author Match: Meet Melinda Leigh
January 2, 2017
My latest romantic suspense novel, MIDNIGHT OBSESSION, is the fourth installment in my bestselling Read More...
Melinda Leigh | How To Avoid Mood Killers
January 19, 2015
In my new romantic suspense HOUR OF NEED, Major Grant Barrett returns home Read More...
Melinda Leigh | My Very First Bad Boy
May 1, 2013
No. I'm not talking about my personal history. The hero of MIDNIGHT SACRIFICE, Danny Read More...
Melinda Leigh | Canine Characters
December 3, 2012
My debut novel, SHE CAN RUN, starred a police dog reject, Henry, who was originally Read More...
Melinda Leigh | What Makes a Heroine Strong?
October 29, 2012
I read many, many great books with strong female leads. Some are federal agents and police detective, and I love many books with these types Read More...
Melinda Leigh | It's a Romance. It's a Mystery. It's a Thriller. It's... Romantic Suspense!
November 29, 2011
I'm an eclectic reader.  My ebook library is filled with books from almost every fiction genre.  I love romances, mysteries, thrillers, science fiction novels Read More...
Melinda Leigh abandoned her career in banking to raise her kids and never looked back. She started writing as a hobby and became addicted to creating characters and stories. Her debut novel, She Can Run, was a #1 Kindle bestseller in Romantic Suspense, a 2011 Best Book Finalist (the Romance Reviews), and a nominee for the 2012 International Thriller Award for Best First Book. She is also a three-time Daphne du Maurier Award finalist and the winner of the Golden Leaf Award.
When she isn't writing, Melinda is an avid martial artist and holds a second-degree black belt in Kenpo karate. She lives in a messy house with her husband, two teenagers, a couple of dogs, and two rescue cats.
Log In to see more information about Melinda Leigh
Log in or register now!
Series
Midnight Series | Morgan Dane | Scarlet Falls | She Can | Rogue Justice | Widow's Island
Books:
Cross Her Heart, March 2020
Bree Taggert
Hardcover
Whisper of Bones, November 2019
Widow's Island #3
e-Book
Save Your Breath, September 2019
Morgan Dane #6
Trade Size
Secrets Never Die, March 2019
Morgan Dane #5
Trade Size
A Bone to Pick, November 2018
Widow's Island #2
e-Book
What I've Done, September 2018
Morgan Dane #4
Paperback
Bones Don't Lie, March 2018
Morgan Dane #3
Trade Size
Twisted Truth, November 2017
Rogue Justice #1
e-Book
Her Last Goodbye, October 2017
Morgan Dane #2
Trade Size
Say You're Sorry, May 2017
Morgan Dane
Paperback
Midnight Obsession, January 2017
Midnight Series #4
Paperback
Seconds to Live, July 2016
Scarlet Falls #3
Trade Size
She Can Kill, December 2015
She Can #6
Trade Size
Minutes to Kill, July 2015
Scarlet Falls #2
Trade Size
Hour Of Need, December 2014
Scarlet Falls #1
Paperback
Midnight Betrayal, September 2014
Midnight Series #3
Paperback
He Can Fall, April 2014
She Can #5
e-Book
She Can Hide, March 2014
She Can #4
Trade Size
She Can Scream, September 2013
She Can #3
Paperback
Midnight Sacrifice, April 2013
Midnight Series #2
Paperback
She Can Tell, December 2012
She Can #2
Paperback
Midnight Exposure, August 2012
Midnight Series #1
Paperback
Amazon Heat, January 2012
e-Book
She Can Run, November 2011
She Can #1
Paperback

Videos