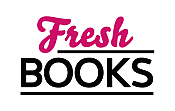 Lots of Love in February
Melissa Foster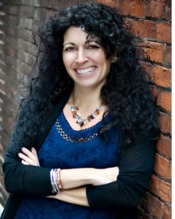 Blogging at Fresh Fiction
Author/Reader Match - Melissa Foster
September 12, 2017
Writes: Sinfully sexy contemporary romances with tons of humor and heart. My heroes, like Zane Walker, in my newest release, Read More...
Melissa Foster | Making Your Dream A Reality
February 24, 2015
Snow was falling outside the window, my two young boys were sleeping upstairs, and these images came to me like a recurring dream; a mother Read More...
Melissa Foster | Ten Surprises About Being An Author
January 21, 2015
Writing is an interesting career. We authors spend many hours with our computer, often times with little to no adult interaction (thank goodness for social Read More...
Melissa Foster | An Acrostic Answers the Question All Authors Have...
December 21, 2011
I sat down to write an article, and I thought...what's more fun, a serious article about writing or an acrostic that can tell Read More...
Melissa Foster | A Writer's View
June 17, 2011
I was talking with my husband the other day about how children say they are "bored" when they're at an event that they don Read More...
Pseudonym: Addison Cole.

Melissa Foster is a New York Times & USA Today bestselling and award-winning author. She writes contemporary romance, new adult, contemporary women's fiction, suspense, and historical fiction with emotionally compelling characters that stay with you long after you turn the last page. Her books have been recommended by USA Today's book blog, Hagerstown Magazine, The Patriot, and several other print venues. She is the founder of the World Literary Café and Fostering Success. When she's not writing, Melissa helps authors navigate the publishing industry through her author training programs on Fostering Success. Melissa has been published in Calgary's Child Magazine, the Huffington Post, and Women Business Owners magazine.
Melissa hosts an Aspiring Authors contest for children and has painted and donated several murals to The Hospital for Sick Children in Washington, DC. Melissa lives in Maryland with her family.
Melissa is available to chat with book clubs and welcomes comments and emails from her readers. Visit Melissa at The World Literary Cafe or her personal website.
Series
Harborside Nights | Love in Bloom: Snow Sisters | Love in Bloom: The Bradens | Love in Bloom: The Remingtons | Love in Bloom: Seaside Summers | Love On Rockwell Island | Immortals After Dark | After Dark Series | Sugar Lake | Love in Bloom: The Ryders | Love in Bloom: The Bradens at Peaceful Harbor | The Whiskeys | Bad Boys After Dark
Books:
Trails of Love, January 2019
Love in Bloom: The Bradens and Montgomerys
Paperback
Lovers at Heart, Reimagined, October 2018
Love in Bloom: The Bradens
e-Book
Bad Boys After Dark: Brett, April 2018
e-Book
Driving Whiskey Wild, March 2018
The Whiskeys
e-Book
Bayside Passions, January 2018
Love in Bloom: Bayside Summers
e-Book
Only for You, December 2017
Sugar Lake #2
Paperback
Thrill of Love, October 2017
Love in Bloom: The Bradens at Peaceful Harbor #6
e-Book
The Real Thing, September 2017
Sugar Lake
Paperback
Bad Boys After Dark: Carson, July 2017
e-Book
Truly, Madly, Whiskey, May 2017
The Whiskeys
e-Book
Whisper of Love, March 2017
Love in Bloom: The Bradens at Peaceful Harbor #5
e-Book
Story of Love (Josh & Riley's Wedding), March 2017
Lovers at Heart (Love in Bloom: The Bradens)
e-Book
Rescued by Love, January 2017
Love in Bloom, The Ryders #4
e-Book
Bad Boys After Dark: Dylan, January 2017
e-Book
Seaside Whispers, December 2016
Love in Bloom: Seaside Summers #8
Paperback
Love in Bloom Adult Coloring Book, November 2016
Paperback
Tru Blue, November 2016
A dark, sexy standalone novel
e-Book
Crushing on Love, October 2016
Love in Bloom
e-Book
Tempting Tristan: A sexy standalone M/M romance, October 2016
e-Book
Chased by Love, August 2016
Love in Bloom: The Ryders
Paperback
Seaside Lovers, August 2016
Love in Bloom: Seaside Summers #7
Paperback
Bad Boys After Dark: Mick, July 2016
Bad Boys After Dark
Paperback
Touched by Love, May 2016
Love in Bloom: The Remingtons
e-Book
Claimed by Love, April 2016
Love in Bloom, The Ryders #2
e-Book
River of Love, April 2016
Love in Bloom: The Bradens: Sam Braden
e-Book
Our New Love (A Short Story) Bradens Ever After, Jack and Savannah, March 2016
Love in Bloom
e-Book
Seaside Embrace, February 2016
Love in Bloom: Seaside Summers #6
Paperback
The Remingtons (Book 1-3, Boxed Set): Game of Love, Stroke of Love, Flames of Love, January 2016
Love in Bloom
e-Book
Seaside Summers (Books 1-3, Boxed Set):, January 2016
Love in Bloom
e-Book
Surrender My Love, January 2016
Love in Bloom, The Bradens
e-Book
Wild Boys After Dark: Cooper, December 2015
After Dark #4
e-Book
Daring Her Love: A Bradens Novella (1001 Dark Nights), December 2015
Love in Bloom, The Bradens
Paperback
Wild Boys After Dark: Jackson, December 2015
After Dark #3
e-Book
Wild Boys After Dark: Heath, November 2015
After Dark #2
e-Book
Seized by Love, November 2015
Love in Bloom: The Ryders
e-Book
Wild Boys After Dark: Logan, November 2015
After Dark #1
e-Book
The Bradens (Books 1-3 Boxed Set), October 2015
Love in Bloom: The Bradens
e-Book
Snow Sisters (Books 1-3 Boxed Set), October 2015
Love in Bloom: Snow Sisters
e-Book
Promise My Love, August 2015
Love in Bloom: The Bradens: Rex & Jade, Wedding Novella
e-Book
Seaside Nights, August 2015
Love in Bloom: Seaside Summers #5
Paperback
Discovering Delilah, July 2015
Harborside Nights Series #2
e-Book
Healed by Love, June 2015
Love in Bloom: The Bradens (at Peaceful Harbor) #1
Paperback
Catching Cassidy, May 2015
Harborside Nights #1
Paperback
Love in Bloom Series Guide, May 2015
Love in Bloom Series Guide
Paperback
Hunky Heroes of The Love in Bloom Series, April 2015
Love in Bloom Series
Paperback
Seaside Secrets, March 2015
Love in Bloom: Seaside Summers #4
Paperback
Crashing into Love, March 2015
Love in Bloom: The Bradens #12
Paperback
Dreaming of Love, February 2015
Love in Bloom: The Bradens #11
Paperback
Seaside Sunsets, January 2015
Love in Bloom: Seaside Summers #3
Paperback
Flirting With Love, November 2014
Love in Bloom: The Bradens #10
Paperback
Seaside Hearts, November 2014
Love in Bloom: Seaside Summers #2
Paperback
Romancing My Love, September 2014
Love in Bloom: The Bradens #9
Paperback
Seaside Dreams, September 2014
Love in Bloom: Seaside Summers #1
Paperback
Fated for Love, July 2014
Love in Bloom: The Bradens #8
Paperback
Taken by Love, June 2014
Love in Bloom: The Bradens #7
Paperback
Read, Write, Love, May 2014
Love in Bloom: The Remingtons #5
Paperback
Slope of Love, May 2014
Love in Bloom: The Remingtons #4
Paperback
Flames of Love, April 2014
Love in Bloom: The Remingtons #3
Paperback
Stroke of Love, March 2014
Love in Bloom: The Remingtons #2
Paperback
Game of Love, February 2014
Love in Bloom: The Remingtons #1
Paperback
Hearts at Play, January 2014
Love in Bloom: The Bradens #6
Paperback
Sea of Love, December 2013
Love in Bloom: The Bradens #4
Paperback
Friendship on Fire, December 2013
Love in Bloom: The Bradens #3
Paperback
Bursting with Love, December 2013
Love in Bloom: The Bradens #5
Paperback
Where Petals Fall, November 2013
Paperback
Destined for Love, November 2013
Love in Bloom: The Bradens #2
Paperback
Love, Lies, & Mystery 3 Book Bundle (CHASING AMANDA, COME BACK TO ME, MEGAN'S WAY), November 2013
e-Book
Lovers at Heart, November 2013
Love in Bloom: The Bradens #1
Paperback
Sisters in White, October 2013
Love in Bloom: Snow Sisters #3
Paperback
Sisters in Love, September 2013
Love in Bloom: Snow Sisters #1
Paperback
Sisters in Bloom, September 2013
Love in Bloom: Snow Sisters #2
Paperback
Have No Shame, May 2013
Paperback
Traces of Kara, March 2013
Paperback
Come Back To Me, November 2011
e-Book
Chasing Amanda, May 2011
Paperback
Megan's Way, August 2009
Paperback

Videos