Mary Ellis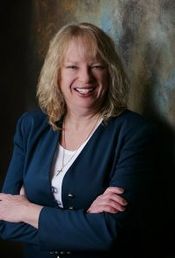 Social Media:
Mary Ellis - Blog
Mary Ellis - Facebook
Mary Ellis - Goodreads

News
April 24, 2015
Mary Ellis | The Best Part of Being an Author

E-mail me when Mary Ellis releases a new book.
Blogging at Fresh Fiction
Mary Ellis | The Best Part of Being an Author
April 24, 2015
Today I'm sharing photos of the best part of being an author….research. Visiting the location where a story takes place not only provides Read More...
Mary Ellis | Real Civil War Spies
August 15, 2014
In my historical romance, THE LADY AND THE OFFICER, Madeline Howard had never intended to Read More...
Mary Ellis | Book-signings in a bygone era of brick and mortar
April 18, 2014
I often think back fondly of my very first book-signing. I had just published a romantic suspense geared to the literary/library market. So Read More...
Mary Ellis | Traveling the Back Roads in Search of a Story
August 7, 2013
I'm often asked how I find out so much about the people I write about the Amish. Answering that question is easy, I jump Read More...
Mary Ellis has written twelve bestselling novels set in the Amish community. Before "retiring" to write full-time, Mary taught school and worked as a sales rep for Hershey Chocolate. Her debut book was nominated for a 2010 Carol Award. Living in Harmony, won the 2012 Lime Award for Excellence in Amish Fiction while Love Comes to Paradise won the 2013 Lime Award. She recently completed a three-book series of historical romances set during the Civil War and is currently working on a new mystery series, Secrets of the South, for Harvest House Publishers. The Last Heiress is her latest release.
Books:
Midnight on the Mississippi, August 2015
Secrets of the South Mysteries #1
Hardcover
The Last Heiress, February 2015
Paperback
The Lady and the Officer, August 2014
Civil War Heroines #2
Paperback
A Plain Man, April 2014
Paperback
Romance on the River, April 2014
Civil War Heroines
e-Book
Always in My Heart, February 2014
e-Book
The Quaker and the Rebel, January 2014
Civil War Heroines #1
Paperback
An Amish Miracle, December 2013
Paperback
A Little Bit of Charm, September 2013
New Beginnings #3
Paperback
Love Comes To Paradise, February 2013
New Beginnings #2
Paperback
Living In Harmony, August 2012
New Beginnings #1
Paperback
An Amish Family Reunion, February 2012
Paperback
A Marriage For Meghan, October 2011
Wayne County #2
Paperback
Abigail's New Hope, April 2011
Wayne County #1
Paperback
Sarah's Christmas Miracle, August 2010
Paperback
The Way To A Man's Heart, July 2010
Miller Family #3
Paperback
Never Far From Home, January 2010
Miller Family #2
Paperback
A Widow's Hope, March 2009
Miller Family #1
Paperback

Videos