Mary Ellis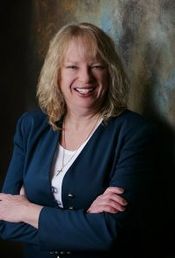 Contests
Celebrate Summer with a Cool Salad and 3 Mary Ellis Amish Romances!

Blogs:
Mary Ellis - Blog
Mary Ellis - Facebook
Mary Ellis - Goodreads

News
May 7, 2014
Always in my Heart in running for national award
April 18, 2014
Mary Ellis | Book-signings in a bygone era of brick and mortar

E-mail me when Mary Ellis releases a new book.
Blogging at Fresh Fiction
Mary Ellis | Book-signings in a bygone era of brick and mortar
April 18, 2014
I often think back fondly of my very first book-signing. I had just published a romantic suspense geared to the literary/library market. So Read More...
Mary Ellis | Traveling the Back Roads in Search of a Story
August 7, 2013
I'm often asked how I find out so much about the people I write about the Amish. Answering that question is easy, I jump Read More...
Mary Ellis grew up close to the Amish where she loved their peaceful agrarian lifestyle and strong sense of Christian community. She and her husband now live by the largest population of Old Order in the country where they take weekend trips to research her books. Mary enjoys reading, traveling, gardening, bicycling and swimming. Before "retiring" to write full-time, Mary taught Middle School and worked as a sales rep for Hershey Chocolate-a job with amazingly sweet fringe benefits.
Her debut Amish fiction, A Widow's Hope, first in the Miller Family series, was a finalist in the 2010 ACFW Carol Awards and received the Award of Merit for the Holt Medallion. She has since written ten best-selling novels. Her previous release, Living in Harmony, first in the New Beginnings series, won the 2012 Lime Award for Excellence in Amish Fiction. Second in the series, Love Comes to Paradise, will release on February 1st, 2013.
Books:
The Lady and the Officer, August 2014
Civil War Heroines #2
Paperback
A Plain Man, April 2014
Paperback
Always in My Heart, February 2014
e-Book
The Quaker and the Rebel, January 2014
Civil War Heroines #1
Paperback
An Amish Miracle, December 2013
Paperback
A Little Bit of Charm, September 2013
New Beginnings #3
Paperback
Love Comes To Paradise, February 2013
New Beginnings #2
Paperback
Living In Harmony, August 2012
New Beginnings #1
Paperback
An Amish Family Reunion, February 2012
Paperback
A Marriage For Meghan, October 2011
Wayne County #2
Paperback
Abigail's New Hope, April 2011
Wayne County #1
Paperback
Sarah's Christmas Miracle, August 2010
Paperback
The Way To A Man's Heart, July 2010
Miller Family #3
Paperback
Never Far From Home, January 2010
Miller Family #2
Paperback
A Widow's Hope, March 2009
Miller Family #1
Paperback

Videos