Sandra D. Bricker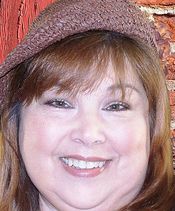 Blogging at Fresh Fiction
Sandra D. Bricker | What Doesn't Kill You...
August 21, 2015
I tend to get bogged down in details. Iíve always been that way. I make lists. Lots and lots of lists. Whatís more Read More...
Sandra D. Bricker | Happily Ever After. But first...!
May 9, 2014
Shannon Ridgeway awakens from a ten-year coma to a whole new world of madness where reality television has taken over the planet Read More...
Sandra D. Bricker | Finding the Rhythm ...
June 19, 2013
I've always loved music. And musicians too, but that's a different story. One well-chosen piece of music can change my Read More...
For more than a decade, Sandra D. Bricker lived in Los Angeles and, while writing in every spare moment, worked as a personal assistant and publicist to some of daytime television's hottest stars. Since then she has written three novels for middle–grade readers and several romance novels, including unWANTED: Husband, Change of Heart, Sins of the Past, Wish I Weren't Here, Love Finds You in Snowball, Arkansas,The Big 5–0h!, Always the Baker, Never the Bride, Always the Wedding Planner, Never the Bride, and Always the Designer, Never the Bride.
Series
Quilts of Love | Jessie Stanton
Books:
Sleigh Bells Ring, October 2016
Paperback
From Bags to Riches, March 2016
Jessie Stanton #3
Paperback
Moments of Truth, October 2015
Paperback
Be My Valentino, June 2015
Jessie Stanton # 2
Paperback
On a Ring and a Prayer, March 2015
Jessie Stanton #1
Paperback
Rise And Shine, May 2014
Paperback
Raw Edges, September 2013
Quilts of Love #10
Paperback
If The Shoe Fits, June 2013
Paperback
Always The Baker Finally The Bride, April 2013
Paperback
Always The Designer, Never The Bride, April 2012
Paperback
Always the Wedding Planner, Never the Bride, October 2011
Paperback
Always the Baker, Never the Bride, September 2010
Trade Size
The Big 5-Oh!, February 2010
Paperback