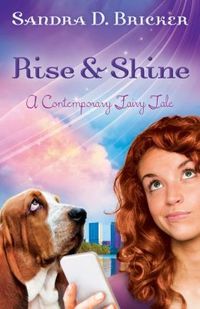 Purchase
River North
May 2014
On Sale: May 1, 2014
Featuring: Shannon Malone; Daniel Petros
288 pages
ISBN: 0802406300
EAN: 9780802406309
Kindle: B00H3V4Y8S
Paperback / e-Book
Add to Wish List

Shannon Malone thought she'd found her happy ending when she married Edmund Ridgeway, but a diving accident on their honeymoon left her in a coma. Waking up to the news that she's thirty years old would have been daunting enough . . . but she also learns that Edmund has lost his interim battle with cancer and the world has marched on without her. Her gorgeous doctor, Daniel Petros, seems to know everything about her and becomes Shannon's tour guide into a whole new world of madness where reality television has taken over the planet and everyone's life appears to revolve around a tiny screen on their cell phones!
As Shannon struggles to navigate through the changes-both in the world and in her-she also must discern real memories from imagined ones. Did she really ever wear capris pants and entertain in her living room, or was that Laura Petrie from her favorite classic TV show? And where is her beloved dog, Freeway? Oh, wait! That was Jonathan and Jennifer Hart's dog, not hers.
Shannon's three elderly aunts flit through her life in true Sleeping Beauty style with her well-being always a priority. And Edmund's sister Millicent descends like the Evil Queen she is, trying to extract Shannon from any claim on the Ridgeway family fortune. When a tornado moves through town and Shannon is knocked unconscious, will Daniel's kiss awaken her once and for all?
Comments
23 comments posted.
Re: Rise And Shine

I am a control freak. I admit it. But life being what it
is, I very rarely have control over it. Sometimes it works
best when you act like a cork bobbing on the water and
letting the current take you where it wills. The most
difficult times of my life, I have no idea how I survived,
but the good Lord did take care of me and provided.
(Marcia Berbeza 8:31pm May 9, 2014)
the dog look great on the book and then the info on it i love to read adn blog it for you
(Desiree Reilly 8:32pm May 9, 2014)
Makes me kind of nervous. No happy ever after???
(Lisa Hutson 11:35pm May 9, 2014)
I guess the paths can change and sometimes we are not prepared
for it. I think I would like this kind of book. Appreicate the
giveaway and another author to add to my list.
(Leona Olson 8:44am May 10, 2014)
When an Author puts their own spin on a Fairy Tale, the
story line usually can take an unusual turn - upbeat or
grim. I'm glad that you chose the upbeat path for your
story, and I'm looking forward to reading your book!! It
sounds like just the ticket to usher in Spring with!! The
cover is absolutely adorable, and I'm sure it's going to do
well, since a lot of women are looking for something to read
that is something a little off the beaten path.
(Peggy Roberson 9:00am May 10, 2014)
Love the modern day fairy tales.
(Pam Howell 12:36pm May 10, 2014)
What an interesting take on the Sleeping Beauty fairy tale. Thanks for the post and giveaway.
(G S Moch 1:31pm May 10, 2014)
This sounds like a great contemporary fairy tale book, and I like the idea that you used the Sleeping Beauty fairy tale to build from. Instead of awakening to Prince Charming and the "happily ever after", that she awakes to the world of reality and is faced with many shocking, unhappy things having been asleep for ten years. I have to read this book; it sounds so good, and I love the cute cover!
(Linda Luinstra 4:46pm May 10, 2014)
I found it very interesting (as a non-writer) that your characters seemed to have a life of their own inside your head and would tell their story if you allowed it. I totally understand the control thing. It is so difficult to let go and let others. I have always enjoyed fairy tales and look forward to your version of Sleeping Beauty.
(Debbie Kelly 5:19pm May 10, 2014)
Oh sounds like a great book!
(Lisa Medeiros 10:11pm May 10, 2014)
I have not read any of your books but I am going to look for
them as this one sounds like it will be fun and a good read.
I know that not everyone gets their "happily ever after" but
it is fun to root for them to get it. And the journey we
travel is what it is really about.
(Tina Ullrich 11:28pm May 10, 2014)
thanks for the contest and hope you have a good summer
(Gloria Vigil 8:34am May 11, 2014)
Love getting the names of authors new to me. Keeps me going
since I'm a reading nut!
(Barbara Wells 9:43am May 11, 2014)
I love reality TV....#don'tjudgeme!
(Susan Coster 1:14pm May 11, 2014)
This sounds like a good book and the cover is really cute. There is something about the heroine and the dog that is so appealing.
(Anna Speed 3:48pm May 11, 2014)
Great cover!
(Denise Austin 6:44pm May 11, 2014)
We had a Basset! Loved her! Sounds like a great book!
(Michelle Schafer 7:16pm May 11, 2014)
Sounds like an interesting book. Thanks for a chance to win.
(Linda Hall 9:29pm May 11, 2014)
That would be so scary to wake up after 10yrs and everything that you
know has changed. This sounds like a very interesting read.
(Julie Duffy 11:18pm May 11, 2014)
Have Read this, and Loved it! I also can so relate to
wanting to be in control. It's very cool how you describe
your gentle control over your characters when you write
"...lay my own hands gently over theirs, allowing them to
take the primary position at the wheel". Made me think of
God and how He guides our lives ever so gently and lovingly!
(Nenia Ryan 6:10pm May 12, 2014)
I so enjoy these "grown up" fairy tales. Melanie Dickerson has a great historical series based on fairy tales. I love that Sandra has put a contemporary twist to these beloved fairy tales. I read If the Shoe Fits and really liked it so I'm looking forward to reading Rise and Shine. Thanks for the chance to win a copy.
(Pam Kellogg 7:55pm May 12, 2014)
This book was awesome a great love story that incorporated many of my
favorite fairy tales.
(Katherine Saine 8:21pm May 12, 2014)
Anxious to read this story & see how the 'sleeping beauty' story-line goes. God bless you & your writings.
(Mary Lough 12:57pm May 13, 2014)
Registered users may leave comments.
Log in or register now!