Mary Sullivan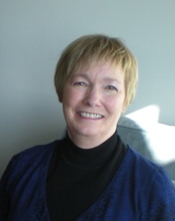 Blogging at Fresh Fiction
Mary Sullivan | The Fishbowl of Fame
October 14, 2014
My eleventh Superromance, NO ORDINARY HOME, is currently on bookstore shelves. I can Read More...
Mary Sullivan | The Right Person, At the Right Time, In the Right Place...
May 14, 2014
I'm writing this post on Mother's Day, after having spent a wonderful day with my daughter, and I'm thinking about my heroine Read More...
Mary Sullivan | Because of Audrey
October 25, 2013
Thank you, Fresh Fiction, for having me today! My latest Superromance, BECAUSE OF AUDREY, is Read More...
Mary Sullivan | A New Beginning ... and Dogsledding
February 3, 2013
I'm so happy to be here today. Thank you, Fresh Fiction, for hosting me! In the spring, I blogged here about writing six stories Read More...
Mary Sullivan | Saying Goodbye to a Town
June 17, 2012
When I wrote my first six Superromances, I made up a town called Ordinary and set it in Montana ranching country. I didn't realize Read More...
Mary Sullivan has always had a creative hunger she loved to feed, starting with her work in the darkroom manipulating and producing beautiful photographs. When computers changed the landscape of the commercial darkroom, she turned to photography, shooting folk CD covers and knitting books, as well as to gardening, to naming her delightful Australian Shepherd after her music goddess Emmy Lou Harris, and to crafting her daughter's crazy ideas for Halloween costumes—a door, a woman sitting in an armchair, and the huge Gimme Five hand the year she came home from school and complained about the boys slapping her back all day!
A few years ago, she picked up LaVyrle Spencer's Morning Glory and became hooked on romance. Mary discovered Harlequin Superromance and knew she wanted to write these heartfelt stories of love, family, perseverance and happy endings, about very human heroes and heroines graced with backbone, strength of character and hope. She loves that moment when, even though it looks like these characters will never be able to make their love work, they then, against impossible odds, do.
In 2005, she was a finalist in RWA's Golden Heart Contest. Who knew daydreaming could feel so rewarding?
Series
Ordinary | Accord, CO
Books:
Rodeo Rancher, March 2017
Paperback
Rodeo Father, January 2017
Paperback
Safe In Noah's Arms, September 2015
e-Book
No Ordinary Home, October 2014
Paperback
Always Emily, May 2014
Paperback
Because Of Audrey, October 2013
Paperback
Home To Laura, March 2013
Accord, CO #2
Paperback
In From The Cold, February 2013
Accord, CO #1
Paperback
No Ordinary Sheriff, May 2012
Ordinary #6
Paperback
These Ties That Bind, November 2011
Ordinary #5
Paperback
Beyond Ordinary, July 2011
Ordinary #4
Paperback
This Cowboy's Son, August 2010
Ordinary #3
Paperback
A Cowboy's Plan, April 2010
Home on the Ranch / Ordinary
Mass Market Paperback
No Ordinary Cowboy, June 2009
Ordinary #1
Mass Market Paperback