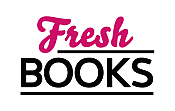 July's summer reads
Sylvia Day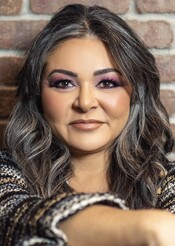 Blogging at Fresh Fiction
Sylvia Day - Reaching Out
November 23, 2007
Hi Everyone, I hope you had a lovely Thanksgiving, if it was that time of year where you live. If not, I hope it was Read More...
Pseudonym for S.J. Day.
Pseudonym: Livia Dare.

Sylvia Day is the #1 New York Times and #1 international bestselling author whose work has appeared on dozens of bestseller lists worldwide. She is a #1 bestseller in 28 countries. She is a former Russian linguist for the U.S. Army Military Intelligence.
Log In to see more information about Sylvia Day
Log in or register now!
Series
Crossfire
Books:
Butterfly In Frost, September 2019
Paperback
Three Eves, February 2019
Trade Size
Eve of Chaos, January 2019
Marked #3
Mass Market Paperback (reprint)
Eve of Destruction, September 2018
Mass Market Paperback
Don't Tempt Me, August 2016
Georgian #4
Paperback (reprint)
One With You, April 2016
Crossfire #5
Trade Size
Premiere, February 2015
Romance Writers of America? Presents #1
e-Book
Captivated By You, November 2014
Crossfire #4
Paperback
Spellbound, December 2013
Paperback
Afterburn, August 2013
e-Book
Pride And Pleasure, June 2013
Paperback
Entwined With You, June 2013
Crossfire #3
Trade Size
Reflected in You, November 2012
Crossfire #2
Trade Size
A Hunger So Wild, July 2012
Paperback
Hot In Handcuffs, July 2012
Trade Size
Bared to You, June 2012
Crossfire #1
Trade Size (reprint)
Lustfully Ever After, May 2012
Paperback
Bared to You, April 2012
Trade Size
Best Erotic Romance, December 2011
Paperback
Men Out Of Uniform, October 2011
Trade Size
Steamlust, October 2011
Paperback
A Touch Of Crimson, October 2011
Renegade Angels # 1
Paperback
Seven Years To Sin, September 2011
Paperback
Pride and Pleasure, February 2011
Trade Size
Alluring Tales 2, November 2008
Trade Size
Ask For It, May 2008
Georgian #1
Paperback (reprint)
Don't Tempt Me, April 2008
Georgian #4
Trade Size
Heat of the Night, January 2008
Dream Guardians # 2
Paperback
A Passion for Him, November 2007
Georgian #3
Paperback
Perfect Kisses, July 2007
Trade Size
The Write Ingredients: Recipes from Your Favorite Authors, June 2007
Paperback
Passion for the Game, June 2007
Georgian #2
Trade Size
Perfectly Plum: An Unauthorized Celebration of the Life, Loves and Other Disasters of Stephanie Plum, June 2007
Smart Pop
Paperback
Pleasures of the Night, May 2007
Dream Guardians #1
Trade Size
Got a Minute?, April 2007
Paperback
Alluring Tales--Awaken the Fantasy, March 2007
Paperback
The Stranger I Married, January 2007
Trade Size
Declassified: Dark Kisses, November 2006
Paperback
White Hot Holidays, Vol. II, November 2006
Paperback
Ask For It, August 2006
Georgian #1
Trade Size
Ellora's Cavemen - Dreams of the Oasis Volume 2, June 2006
Paperback
Bad Boys Ahoy, February 2006
Trade Size
Wish List, December 2005
White Hot Holidays
e-Book
Kiss of the Night, November 2005
Book 2 in the Dangerous series.
e-Book
Snaring the Huntress, November 2005
Starlight Serenade, Vol. I AmberPax? Collection
e-Book
Misled, October 2005
e-Book
Sex on Holiday, June 2005
Wicked Words
Paperback

Videos