Dianna Love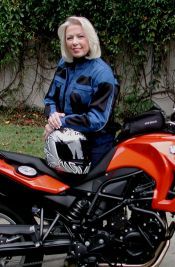 NYT Bestselling Author Dianna Love
Contests
Have a Hot Slye Temp Holiday!

Blogs:
Twitter - Dianna Love
Facebook - Dianna Love

News
September 10, 2013
Dianna Love | True Confession--Judging A Book by its Cover

E-mail me when Dianna Love releases a new book.
Blogging at Fresh Fiction
Dianna Love | True Confession--Judging A Book by its Cover
September 10, 2013
I walked past a display in Blockbuster for six months before I finally gave in and agreed to watch that movie. This was back when Read More...
Dianna Love | Save The Keeper Shelf!!
September 16, 2012
Every reader has a keeper shelf tucked somewhere.  A place for those books too special to part with, many of which might be autographed and Read More...
Dianna Love | Dianna Love is Passionate About...
April 19, 2010
Wow, finishing that sentence is going to take some thought. Many years ago I would have simply ended that sentence with "art," because I've Read More...
Dianna Love | Walk the Land
June 6, 2008
Research is the strength of all stories, regardless if it is contemporary, historical, fantasy or futuristic. So how does an author create real settings Read More...
Pseudonym for Dianna Love Snell.

Dear Reader
Dear Reader,
It's a crazy time for all you avid readers, with bookstores coming and going and the shift to e-books changing things for all of us who love a good story. But one thing will never change. For me as an author, you are always my top priority.
You are why I write.
I've recently launched a new Keeper KaseTM program for those of you who read e-books. A bunch of other authors are joining in on this cool program that offers signed covers of your favorite books - FREE. I think of it as my campaign to "Save the Keeper Shelf." Find out about this fun program at www.Keeperkase.com. Don't forget there are contests happening all the time on my Dianna Love Fan Page on Facebook. I hope to see you there.
Read on!
Dianna
"A book...the power to go anywhere."
* * *
New York Times bestseller Dianna Love once dangled over a hundred feet in the air to create unusual marketing projects for Fortune 500 companies. Once she focused her energetic muse on storytelling, the first book she wrote won a RITA® Award and sold out in six weeks. She now writes high-octane romantic thrillers, and will release three novels in the new, fast-paced Slye Temp series during 2013. Dianna also co-authors the bestselling Belador urban fantasy series with #1 NYT bestseller Sherrilyn Kenyon.
When not in the writing cave, Dianna enjoys touring the country on her BMW motorcycle. She lives in the Atlanta, GA area with her motorcycle-instructor husband, and a tank full of unruly saltwater critters.
Author Note
I hope you'll visit me on Facebook at Dianna Love Fan Page. Get the latest on my touring and weekly contests.
* * *
Books:
Kiss The Enemy, November 2013
Slye Temp #4
e-Book
The Perfect Ten, August 2013
e-Book
Rise of the Gryphon, August 2013
Belador #4
Paperback
Honeymoon To Die For, July 2013
Slye Temp #3
e-Book
Nowhere Safe, March 2013
Slye Temp #2
e-Book
Love is Murder, March 2013
Thriller #3
Paperback (reprint)
Justifiable, January 2013
Riley Walker #1
e-Book
Last Chance to Run, December 2012
Slye Temp #1
e-Book
The Curse, September 2012
Belador #3
Paperback
Alterant, October 2011
Belador #2
Paperback
Blood Trinity, October 2010
Belador #1
Paperback
Deadly Promises, October 2010
Mass Market Paperback
Whispered Lies, April 2010
BAD #6
Mass Market Paperback (reprint)
Silent Truth, April 2010
B.A.D. #5
Mass Market Paperback
Phantom In The Night, May 2009
Bureau of American Defense - B.A.D., #6
Mass Market Paperback (reprint)
Whispered Lies, May 2009
BAD
Trade Size
Dead After Dark, December 2008
Mass Market Paperback
Phantom in the Night, June 2008
Bureau of American Defense - B.A.D., #6
Trade Size
Worth Every Risk, March 2005
Paperback