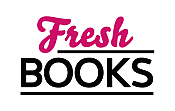 Jump into Autumn with these great books out in October!
Melissa Clark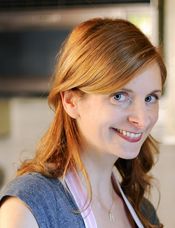 Photo Credit: Matthew Benson

Melissa Clark writes about cuisine and other products of appetite. After brief forays working as a cook in a restaurant kitchen, and as a professional caterer out of her fifth floor walk-up, Clark decided upon a more sedentary path. She earned an M.F.A. in writing from Columbia University and began a freelance food writing career in 1993. Currently, she writes for such publications as the The New York Times, Food & Wine, Bon Appetit, Travel & Leisure, Wine & Spirits, Forbes.com, Town & Country, and Real Simple. In addition, Clark has written eighteen cookbooks including Chef Interrupted: Delicious Chefs Recipes You can Actually Make at Home (Clarkson Potter). She also collaborates on chefs' cookbooks, such as Braise, a collection of recipes with Chef Daniel Boulud, The Last Course, a collaboration with former Gramercy Tavern pastry chef Claudia Fleming, and East of Paris, with Chef David Bouley of Bouley and Danube restaurants in New York City. Her collaboration with chef Peter Berley, The Modern Vegetarian Kitchen, received both a James Beard award and Julia Child Cookbook award in 2000. Recently, she completed her first diet and lifestyle book to answer the oft-asked question "how can you be a food writer and a size 2?" The Skinny: How to Fit into Your Little Black Dress Forever (Meredith Books), which she wrote with health writer and longtime friend Robin Aronson, came out in December, 2006. Clark was born and raised in Brooklyn, New York, where she now lives with her husband, Daniel Gercke, and their cosseted cat.
Interviews for Melissa Clark
Interview with Melissa Clark
In The Kitchen With A Good Appetite
September 6, 2010
Series
Books:
Paula Deen's New Testament, October 2013
Hardcover
Paula Deen's Southern Cooking Bible, October 2011
Hardcover
Cook This Now, October 2011
Hardcover
The Deen Bros. Get Fired Up, April 2011
Hardcover
In The Kitchen With A Good Appetite, September 2010
Paperback
Bromberg Bros. Blue Ribbon Cookbook, April 2010
Hardcover
Cooking with Faith, July 2007
Hardcover
The Deen Bros. Cookbook, April 2007
Hardcover