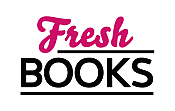 New Year, New Books
Tawny Weber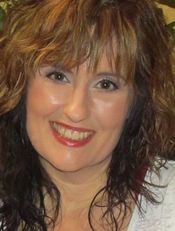 Blogging at Fresh Fiction
Tawny Weber | Why Captain America Isn't My Favorite Avenger
June 16, 2015
"Language!" There are so many things to love about the Avengers movies. Epic battles, awesome heroes, internal conflict and friendships built on teamwork. The plots Read More...
Tawny Weber | Furry Insights
March 12, 2013
I've written a number of pets into my books. In part, because, well, I love animals.  But also because I think animals bring an Read More...
Tawny Weber | Cover Appeal
February 11, 2013
I love romances.  Reading them, writing them, looking at the hot covers.  I recall reading romances in the Fabio days - you know, when every hero Read More...
Tawny Weber | Revisiting Stories
January 8, 2013
I'm so excited about my new release, A SEAL's Seduction!  It has a Read More...
Tawny Weber | Top Ten Sexy Valentines Drinks
February 12, 2011
BREAKING THE RULES BLURB:  What do you get when you mix a military hero on a mission with an independent artist hell Read More...
Tawny Weber | YOUR INNER SELF...COSTUME FUN
August 26, 2009
In my upcoming Blaze, FEELS LIKE THE FIRST TIME, my heroine is attending a class Read More...
Tawny Weber | Spontaneous Goal Setting
January 3, 2008
Before the confetti settles, the champagne bottles are tossed into the recycling bin and the sound of fireworks dies away, talk turns to that time Read More...
Tawny Weber | What If and Why?
October 12, 2007
What if and why are two of my favorite things to ask. I'm notorious for asking them in writing and in life. (I think Read More...
Tawny Weber has been writing sassy, sexy romances since her first Harlequin Blaze hit the shelves in 2007. A fan of Johnny Depp, cupcakes and color coordination, she spends a lot of her time shopping for cute shoes, scrapbooking and hanging out on Facebook.
Come by and visit her website for hunky contests, delicious recipes and lots of fun.
Series
Books:
Call to Engage, July 2017
Mass Market Paperback
Call To Honor, February 2017
SEAL Brotherhood
Paperback
Wet 'n Wild Navy SEALs, June 2016
e-Book
A SEAL's Desire, June 2016
Uniformly Hot!
Paperback
A SEAL's TEMPTATION, August 2015
Mass Market Paperback
A SEAL's Pleasure, May 2015
Paperback
Lucky 7 Brazen Bachelors, April 2015
e-Book
A SEAL's Secret, January 2015
Paperback
Christmas with a SEAL, November 2014
Paperback
A Seal's Fantasy, September 2014
Paperback
A SEAL's Kiss, April 2014
Uniformly Hot!
Paperback
Lucky 7 Bad Boys, March 2014
e-Book
A SEAL's Salvation, January 2014
Mass Market Paperback
Cosmo Red-Hot Reads Box Set: CAKE; Fearless; Naked Sushi; Everything You Need to Know, December 2013
COSMO Red-Hot Reads
e-Book (reprint)
Naughty Christmas Nights, December 2013
Mass Market Paperback
Fearless, September 2013
Girlz Guide to Gettin' It #1
e-Book
Midnight Special, May 2013
Mass Market Paperback
A SEAL's Surrender, March 2013
Uniformly Hot
Mass Market Paperback
A SEAL's Seduction, February 2013
Mass Market Paperback
Nice and Naughty, December 2012
Paperback
Sugar and Spice, September 2012
A Karma Cafe Novella
e-Book
Blazing Bedtime Stories Volume VII, June 2012
Paperback
Sex, Lies And Valentines, February 2012
Undercover Operatives
Paperback
Sex, Lies And Midnight, January 2012
Undercover Operatives
Paperback
Sex, Lies And Mistletoe, December 2011
Undercover Operatives
Paperback
Just For The Night, April 2011
24 Hours Blackout
Paperback
Breaking the Rules, February 2011
Uniformly Hot!
Paperback
It Must Have Been the Mistletoe, December 2010
Paperback
Riding the Waves, September 2010
Forbidden Fantasies
Mass Market Paperback
Blazing Bedtime Stories, Volume III, January 2010
Mass Market Paperback
Feels Like The First Time, September 2009
Paperback
Going Down Hard, May 2009
Mass Market Paperback
Coming On Strong, April 2009
Mass Market Paperback
Risque Business, September 2008
Blush
Mass Market Paperback
Does She Dare?, January 2008
Mass Market Paperback
Double Dare, May 2007
Paperback