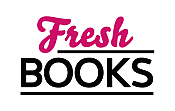 April showers us with great reads! Stay safe!
N.J. Walters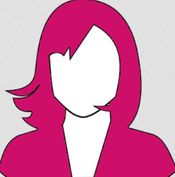 Social Media:
BOOKBUB
GOODREADS
TWITTER
FACEBOOK
AMAZON
BLOG

E-mail me when N.J. Walters releases a new book.
Blogging at Fresh Fiction
N.J. Walters | 20 Questions: FURY UNLEASHED
March 26, 2020
1--What's the name of your latest release? FURY UNLEASHED, the first book in the Forgotten Read More...
N.J. Walters | Top 5 Romantic Suspense Series for your Summer Reading Pleasure
July 4, 2019
Summer is a great time to catch up on your reading. Relax on the patio with a cool drink and a book and let your Read More...
N.J. Walters | Top 5 Reasons to Love a Wolf
May 24, 2018
Anyone who is familiar with my books knows I love writing paranormal stories. I've written all kinds of shifters—lions and tigers and bears Read More...
N.J. Walters | It's a Pirate's Life For Me
July 17, 2017
Some books are more personal than others, drawing bits and pieces of my life and interests into the story. That's exactly what happened with Read More...
N.J. Walters | Farmers are Heroes Too
July 21, 2016
When we think of a romance hero we usually think of a military or ex-military man, firefighter, policeman, spy, cowboy, rancher, or billionaire businessman Read More...
N.J. Walters | The Trouble with Vampires
September 9, 2013
Vampires are nothing but trouble. When I started writing the Legacy series for Samhain Publishing Read More...
N.J. Walters is a New York Times and USA Today bestselling author who has always been a voracious reader, and now she spends her days writing novels of her own. Vampires, werewolves, dragons, time-travelers, seductive handymen, and next-door neighbors with smoldering good looks—all vie for her attention. It's a tough life, but someone's got to live it.
Log In to see more information about N.J. Walters
Log in or register now!
Series
Salvation Pack | Blood of the Drakon | Dalakis Passion | Tapestries | Marks Mercenaries | Forgotten Brotherhood
Books:
Fury Unleashed, April 2020
Forgotten Brotherhood #1
e-Book
Rescue Me, September 2019
e-Book
Drakon Unchained, September 2019
Blood of the Drakon #5
Paperback
Flynn's Assassin, September 2019
Marks Mercenaries #5
e-Book
Salvaging Abby, August 2019
Marks Mercenaries #4
e-Book
Drakon's Knight, July 2019
Blood of the Drakon #7
e-Book
Strands of Love, July 2019
Tapestries #7
e-Book
Liberating Lacey, July 2019
Marks Mercenaries #3
e-Book
Unexpected Angel, June 2019
Marks Mercenaries #2
e-Book
Fabric of Fate, May 2019
Tapestries #6
e-Book
Rescuing Rory, May 2019
Marks Mercenaries #1
e-Book
Embroidered Fantasies, March 2019
Tapestries #5
e-Book
Threads of Destiny, January 2019
Tapestries #4
e-Book (reprint)
Drakon's Tear, December 2018
Blood of the Drakon #6
e-Book
Bakra Bride, August 2018
Tapestries #2
e-Book
Christina's Tapestry, June 2018
Tapestries #1
e-Book
Wolf of her Own, June 2018
Salvation Pack #9
e-Book
Endless Chase, December 2017
Dalakis Passion #5
e-Book
Eternal Brothers, October 2017
Dalakis Passion #4
e-Book
Wolf in her Soul, October 2017
Salvation Pack #8
e-Book
Wolf In Her Bed, August 2017
Salvation Pack #2
e-Book (reprint)
Wolf At The Door, August 2017
Salvation Pack #1
e-Book (reprint)
Wolf in his Heart, August 2017
Salvation Pack #7
e-Book (reprint)
Wolf on a Mission, August 2017
Salvation Pack #6
e-Book (reprint)
Wolf on the Hunt, August 2017
Salvation Pack #5
e-Book (reprint)
Wolf from the Past, August 2017
Salvation Pack #4
e-Book
Wolf on the Run, August 2017
Salvation Pack #3
e-Book (reprint)
Stefan?s Salvation, July 2017
Dalakis Passion #3
e-Book
Drakon's Plunder, July 2017
Blood of the Drakon #3
e-Book
Lucian's Delight, May 2017
Dalakis Passion #2
e-Book
Drakon's Prey, May 2017
Blood of the Drakon
e-Book
Drakon's Promise, December 2016
Blood of the Drakon #1
e-Book
Wolf in his Heart, July 2016
Salvation Pack #7
e-Book
Enticing Emma, May 2016
Summerville Secrets #2
e-Book
Wolf On A Mission, April 2016
Salvation Pack
e-Book
Wolf on the Hunt, January 2016
Salvation Pack #5
e-Book
Wolf from the Past, October 2015
Salvation Pack #4
e-Book
Lure of the Jaguar, July 2015
Hades' Carnival #7
e-Book
Flame of the Phoenix, April 2015
Hades' Carnival #6
e-Book
Heart of the Serpent, January 2015
Hades' Carnival
e-Book
Wolf on the Run, November 2014
Salvation Pack #3
e-Book
Wolf in Her Bed, July 2014
Salvation Pack #2
e-Book
Wolf at the Door, April 2014
Salvation Pack #1
e-Book
Craig's Heart, January 2014
e-Book
Howl of the Wolf, October 2013
Hades Carnival
e-Book
Damek's Redemption, September 2013
Legacy, Book 6
Paperback
Pride of the Lion, July 2013
Hade's Carnival
Hardcover
Finding Chrissten, April 2013
Legacy, Book 5
Paperback
Mark of the Bear, April 2013
Hades? Carnival #2
e-Book
Quinn's Quest, January 2013
Legacy, Book 4
Paperback
Night of the Tiger, January 2013
Hades' Carnival #1
e-Book
Legacy Found, April 2012
Paperback
The Gift of Shayla, September 2011
e-Book
Dreams Of Seduction, September 2011
e-Book
Isaiah's Heaven, July 2011
e-Book
A Touch of Magick, November 2010
Spells, Secrets and Seductions #1
e-Book
Entwined Hearts, October 2010
Heart of Fire #5
e-Book
Out of the Shadows, August 2010
e-Book
Alexandra's Legacy, August 2010
Legacy, Book 1
Paperback
Trick Or Treat, October 2009
Trade Size
Jewels Of The Nile, January 2009
Paperback
Jamesville Book 3: The Return of Patrick O'Rourke, December 2006
Jamesville #3
e-Book
Jamesville Book 2: The Way Home, July 2006
Jamesville #2
e-Book (reprint)
Discovering Dani, March 2006
e-Book