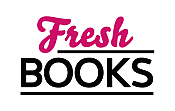 Spring flowers, great May books to enjoy!
Jennifer Probst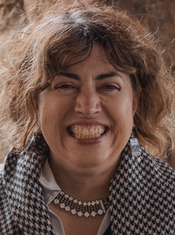 Photo Credit: Matt Simpkins Photography

Blogging at Fresh Fiction
Jennifer Probst | A Little Old, A Little New - Mixing Characters in a Series
April 30, 2014
Readers love series. I love series. Stand alone, continuities, trilogies, serials, you name them, I'm ready to leap and get intoxicated by Read More...
Jennifer Probst | A Knock Out Ending
June 15, 2012
I've been thinking about some shared elements of a really great book and movie. Some are easy to spot: great characters, chemistry, sexual tension Read More...
Jennifer Probst | How To Write A Hot Hero...
March 23, 2012
I adore my heroes in my romance novels. More so than my heroines, I must admit. But what makes a hero come to life on Read More...
Jennifer Probst wrote her first book at twelve years old. She bound it in a folder, read it to her classmates, and hasn't stopped writing since. She took a short hiatus to get married, get pregnant, buy a house, get pregnant again, pursue a master's in English Literature, and rescue two shelter dogs. Now she is writing again.
She makes her home in Upstate New York with the whole crew. Her sons keep her active, stressed, joyous, and sad her house will never be truly clean.
Series
Marriage | Searching for | Rising Storm | Billionaire Builders | Stay
Books:
The Start of Something Good, June 2018
Stay #1
Trade Size
All or Nothing at All, August 2017
Billionaire Builders #3
Paperback
Any Time, Any Place, February 2017
The Billionaire Builders #2
Mass Market Paperback
Everywhere and Every Way, June 2016
Billionaire Builders #1
Paperback
Searching for You, December 2015
Searching #5
e-Book
Dance in the Wind, October 2015
Rising Storm: Episode 4
e-Book
Searching for Beautiful, June 2015
Searching for #3
Paperback
Baby, It's Cold Outside, November 2014
Paperback
Secrets, Fantasies Fulfilled Volume 31, August 2014
Secrets #31
e-Book
Searching for Perfect, April 2014
Searching #2
Paperback
Searching for Someday, December 2013
Searching #1
Paperback
The Marriage Merger, August 2013
Marriage to a Billionaire #4
Paperback
The Book of Spells, June 2013
Marriage to a Billionaire
e-Book
All The Way, March 2013
e-Book
The Marriage Mistake, November 2012
Marriage #3
Paperback
The Marriage Trap, October 2012
Marriage #2
Paperback
Play Me, April 2012
1NightStand Steele Brothers #2
e-Book
The Marriage Bargain, February 2012
Marriage #1
Mass Market Paperback
Catch Me, February 2012
1 Night Stand
e-Book
Sex, Lies and Contracts, February 2012
e-Book
A Life Worth Living, September 2011
e-Book
The Tantric Principle, April 2011
e-Book
Secrets Volume 11, December 2004
Trade Size