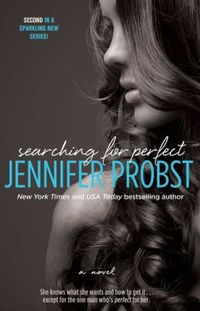 Purchase
Searching #2
Gallery Books
April 2014
On Sale: April 29, 2014
Featuring: Kennedy Ashe; Nate Ellison Raymond Dunkle
ISBN: 1476744947
EAN: 9781476744940
Kindle: B00BSBVIHE
Paperback / e-Book
Add to Wish List

The highly anticipated second novel in the new Searching For series from Jennifer Probst, "one of the most exciting breakout novelists" (USA TODAY)—a spin-off of the bestselling Marriage to a Billionaire series—featuring a sexy matchmaker, and the rocket scientist who becomes her special project…
The up-and-coming matchmaking agency Kinnections is the hottest thing to hit Verily, New York—just like Kennedy Ashe, social director for the service she owns with her two best girlfriends. A coach, consultant, and cheerleader rolled into one super-sizzling package, Kennedy creates dream dates, encourages singles to shine, and never refuses a challenge—not even Nate Ellison Raymond Dunkle, rocket scientist, nerd extraordinaire, and Kennedy's newest client.
Searching for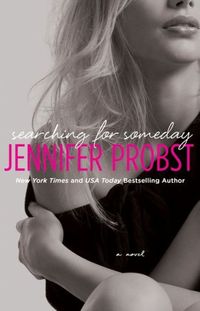 Searching for Someday
#1.0
Amazon.com | BN.com | | |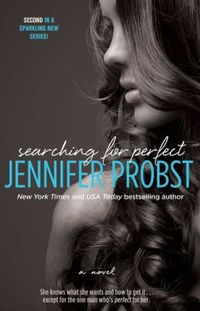 Searching for Perfect
#2.0
Amazon.com | BN.com | | |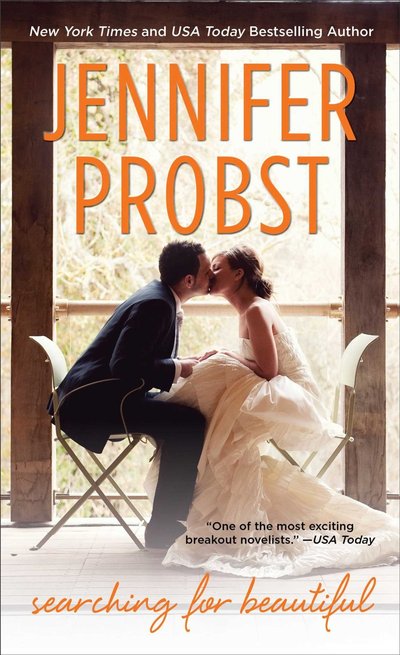 Searching for Beautiful
#3.0
Amazon.com | BN.com | | |
Comments
15 comments posted.
Wow! Yes I and I'm sure other readers would love to find out how our
favorite characters are doing. After reading a series, rather it be 3 books or
10 book series, It would be sweet to find out how their lives are going. If
they had children or if they were able to stay together, ect. I wish and hope
other authors see this and maybe catch on. Your an awesome author and I
know we as your fans would really appreciate being kept up on our favorite
characters.
(Terri Pletcher 9:45am April 30, 2014)
Yes, I agree it is great and fun to see our favorite
characters pop up in other books... Julia Quinn's Lady
Whistledown or Sherilynn Kenyon's Dark Hunters or Geralyn
Dawson's Bad Luck series with the girls grown and then boys.
Yes I love series best as you can get to visit with old
characters as the new ones are getting their story. Oh there
are just so many that I would love to see the children of
get their stories.
(Tina Ullrich 10:09am April 30, 2014)
I love it when an author has characters continue on in other books. Some of my faves include Jill Shalvis's Lucky Harbor series and her Animal Magnetism series; Kristan Higgins's Blue Heron series; Julia Quinn's Bridgerton series; and Lisa Kleypas's Hathaway series. I love seeing how the characters have continued on.
(Sandy Kenny 10:54am April 30, 2014)
I love Diana Palmer's books... you get to see other characters pop back in from time to time.
(Colleen Conklin 1:00pm April 30, 2014)
I do like it when character's from past books pop back in in
new books. I feel like I get to catch up with old friends.
Julia London, Brenda Novak and Robyn Carr are excellent
authors that update you on past characters.
(Lacy Blaney 2:23pm April 30, 2014)
Love to get updates on the lives of fav characters form other
books.
(Mary Hay 5:51pm April 30, 2014)
WOW, Congrats on your new books: SEARCHING FOR PERFECT and
SEARCHING FOR SOMEDAY. Yes, I love older and newer
characters together and am used to both because I love Days
of Our Lives Soap Opera and have been watching since I was a
child. They give a bunch of character to a story by mixing
it up. I would love to win and read your fantastic books in
2014. Thank You very much. Cecilia CECE
(Cecilia Dunbar Hernandez 7:10pm April 30, 2014)
Books that are tied by character are a definite plus. I love having a frame of reference from the past and finding out how the people fared.
(Sharon Mitchell 8:00pm April 30, 2014)
Congratulations on your new book, Searching for Perfect and on the Belles on Wheels Tour. I hope all of you ladies have a great time on that looonng bus ride! I know we will love seeing you. I love a series as well, as long as each book doesn't end in a cliffhanger (hate those most of the time) A couple of my favorites is Gena Showalter's, Lords of the Underworld series and Diana Gabaldon's Outlander series.
(Debbie Kelly 8:00pm April 30, 2014)
I love seeing characters pop up in other books in a series! Some of my favorites are:
Lucky Harbor by Jill Shalvis
Fool's Gold by Susan Mallery
Hard Ink by Laura Kaye
Thunder Point by Robyn Carr
(Marcy Shuler 8:49pm April 30, 2014)
it's always fun to see characters in a series; one that comes
to mind is Fool's Gold.
(Denise Holcomb 10:49pm April 30, 2014)
i love series of books but i love stand alone in a series i
love kasey millsteads series . i also love melissa fosters
(Denise Smith 1:27am May 1, 2014)
I do love a good series series. Jill Shalvis' Lucky Harbor is a favorite.
(Pam Howell 7:27am May 1, 2014)
I love all types of books. Series are my faves though. I enjoy
feeling an attachment to the characters.
(Denise Austin 1:42pm May 1, 2014)
Great review! I am looking forward to reading this!
(Sharlene Wegner 1:35pm May 27, 2014)
Registered users may leave comments.
Log in or register now!