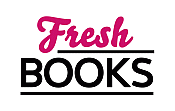 Hot, sizzling reads for July
Reviews
1 - 20 of 44 ( prev | next )
A Desperate Fortune
by Susanna Kearsley
"Two different centuries; two different love stories. . ."
Posted March 26, 2015

Susanna Kearsley just keeps getting better and better! In A DESPERATE FORTUNE, she writes not only an exciting historical fiction story, but a contemporary one as well. Sara Thomas is an amateur codebreaker, at least in her opinion. But the truth is, her ability is absolutely amazing. She can find Read more...



Desert God
by Wilbur Smith
"The closest thing to time travel to Ancient Egypt"
Posted March 13, 2015

DESERT GOD by Wilbur Smith is one of those rare creatures: a book in a series that is a stand alone read. This I can say with certainty because I haven't read the other books in the series. DESERT GOD transports the reader to ancient Egypt, Mesopotamia, and Crete Read more...



Tolkien
by Devin Brown
"In England, there lived a man..."
Posted February 27, 2015

The last photograph of Tolkien was taken in 1972 in The University of Oxford Botanic Garden leaning against "his favorite tree—the twisty, deformed Black Pine." This enormous tree was the inspiration for the Ents in the LORD OF THE RINGS. The preceding information is just one of the fascinating Read more...



As Close As Sisters
by Colleen Faulkner
"Will this be the last time the four of them will be together?"
Posted February 27, 2015

CLOSE AS SISTERS by Colleen Faulkner, is a bittersweet tale of four lifetime friends united in a unique sisterhood. Every summer, they drop whatever they are doing to spend part of their summer together at a beach house in Albany Beach, Delaware. Thirty years ago, something tragic occurred at this Read more...



Fool's Gold
by Zana Bell
"1866 New Zealand: Plucky heroine and haunted hero..."
Posted February 25, 2015

In FOOL'S GOLD, Zana Bell has created characters that are strong, believable, and lovable. Both heroine and hero are chasing after their own specific pot of gold. Gwen (Lady Guinevere Stanhope) is an English lady of the manor trying desperately to earn money to keep her home in England Read more...



Coming Home
by Lydia Michaels
"About twenty shades of lighter gray. . ."
Posted February 24, 2015

COMING HOME by Lydia Michaels is the climax (no pun intended-well maybe a little) of the Surender Trilogy which is similar in content to E. L. James' Fifty Shades of Grey. It's not nearly as graphic, but the concept is the same. A rich-beyond-belief Read more...



Seclusion
by Leanne Davis
"Realistic romance at its finest. . ."
Posted February 23, 2015

I enjoy reading a variety of genres. Even when reading romance, I like to have different types of stories: contemporary, historical, paranormal, comedy. . . Leanne Davis has done something that not many romance writers do. She writes a sub-genre that is realistic romance. SECLUSION is not escapism—these are flawed Read more...



Rules for a Proper Governess
by Jennifer Ashley
"A cheeky, sexy, romp through 1885 London . . ."
Posted February 17, 2015

RULES FOR A PROPER GOVERNESS by Jennifer Ashley is a page- turner that is not only exciting, but has characters that beguile from their first appearance on the page. And I'm also happy to say, that even though this is part of a series (Mackenzies and McBridesRead more...



Vintage
by Susan Gloss
"Sometimes, a second chance is better than the first. . ."
Posted February 17, 2015

VINTAGE by Susan Gloss is one of those books that gets into your head. It grabs your interest from the first, but then you find yourself thinking about it even when you are not reading it. Even after it is finished. Susan Gloss has created not one, but three complex Read more...



Eyes Only
by Fern Michaels
"Crazy Women on a Crazy Quest..."
Posted January 11, 2015

I think I would have liked the characters in EYES ONLY by Fern Michaels under different circumstances. By that, I mean IF I had read the previous books in this series. It is number twenty-four in the Sisterhood Series. I had no idea when I started it Read more...



First Impressions
by Charlie Lovett
"A wonderful, witty visit with Jane Austen and some people who love her..."
Posted January 11, 2015

I don't know why I am so delighted when I hear of a man who reads and enjoys Jane Austen, but it seems to always catch me by surprise. The author of FIRST IMPRESSIONS, Charlie Lovett, is obviously one of those men. In fact, when reading his books, both Read more...



Ruth's Journey
by Donald McCaig
"A completely different look at the life of Mammy (Ruth)..."
Posted January 11, 2015

I really wanted to love this book. Maybe I built up my expectations of it a little too much as I waited for the publication of RUTH'S JOURNEY by Donald McCaig. And I am a sucker for spin-off books, but I like them to be firmly rooted in Read more...



A Killer Retreat
by Tracy Weber
"What do yoga, a high-maintenance dog, and murder all have in common?"
Posted January 10, 2015

What do yoga, a high-maintenance dog, and murder all have in common? They are all concerns in the book, A KILLER RETREAT by Tracy Weber. Kate Davidson is a yoga instructor who gets a chance to teach classes in return for accommodations at the newly- refurbished Elysian Springs resort Read more...



One Mad Night
by Julia London
"The clever repartee is razor sharp and hilarious..."
Posted January 7, 2015

In ONE MAD NIGHT by Julia London, Chelsea Crawford and Ian Rafferty are advertising executives working for the Grabber- Paulson firm. They are the best the company has. They dress for success, work long hours, and are creative geniuses. Chelsea has worked for the company for six years and has Read more...



The Rosie Effect
by Graeme Simsion
"A qualitative and gratifying continuation of the previous narrative entitled The Rosie Project. In"
Posted December 12, 2014

With THE ROSIE EFFECT, the engaging sequel to The Rosie Project, Graeme Simsion has done it again! Readers will return eagerly to the misadventures of Don Tillman and his wife, Rosie. In this installment, Don is working at Columbia University and Rosie is completing her PhD in medicine. Rosie announces Read more...



Stone Mattress
by Margaret Atwood
"A crowning achievement in short fiction..."
Posted December 8, 2014

The assortment of short fiction in STONE MATTRESS by the incomparable Margaret Atwood, deserves to be called an anthology of tales and not just short stories. The highly imaginative and finely crafted storylines are intriguing and unpredictable like fairy or wonder tales. And while the "tales" are highly unlikely, they Read more...



The Lost Key
by Catherine Coulter, J.T. Ellison
"A techno-thriller with endearing characters..."
Posted December 8, 2014

Catherine Coulter has found the key to writing gripping crime thrillers—collaboration with author J. T. Ellison! THE LOST KEY is the second book in A Brit in the FBI series, but I hope it's not the last. Don't sit down thinking you'll just read Read more...



Change Of Heart
by Jude Deveraux
"CHANGE OF HEART is ever-changing with unexpected plot twists, passion, and sweetness..."
Posted December 8, 2014

CHANGE OF HEART is the first book that I've read by Jude Deveraux (I know, have I been under a rock somewhere?). I also haven't read the novella, The Matchmakers, that this novel is based upon, so I didn't have any pre-conceived ideas or expectations. Based Read more...



Mrs. Kaplan and the Matzoh Ball of Death
by Mark Reutlinger
"Oy vey! Mrs. Rose Kaplan is in a pickle, and not a kosher one at that..."
Posted November 28, 2014

Some one in the Julius and Rebecca Cohen Home for Jewish Seniors has died... Bertha Finklestein is found face first in a bowl of matzoh ball soup. . .with a stolen diamond earring lodged in her throat. So begins MRS. KAPLAN AND THE MATZOH BALL OF DEATH by Mark Reutlinger—one Read more...



The Tumble Inn
by William Loizeaux
"Life is a series of accidents. . ."
Posted November 28, 2014

THE TUMBLE INN by William Loizeaux is one of those books that defy classification as far as genre. It starts out as a cozy little work of fiction about a married couple, the Finleys, who are both teachers in New Jersey. Both are discontented with their careers and city life Read more...



Dot Dittman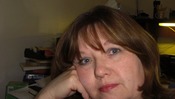 Dot Dittman is an avid reader. She often reads two or three books at the same time.It can get confusing sometimes. Dot has been married for 42 years (all to the same unfortunate man) and is mother to 10 children and grandmother to 25 grandchildren. Her activities (besides reading books)are flower gardening (even if her grandchildren pick all her flowers), cooking for large get-togethers, and planning to run away from home. She received an associate's degree in English at North Idaho College in 2012 at the ripe age of 59 and she still hasn't figured out what she wants to be when she grows up (if she decides to grow up, that is). Dot aspires to be a published writer and so far has had one short story published in The Trestle Creek Review. She is currently working on her first novel.
Features & Posts
No posts found.
1 comment posted.

Re: True Spies (12:39pm September 13, 2013):

I've been eyeing this book on facebook. I'll be buying a copy the next time I go to the "city." I'll take an "in the wild" shot for Shana as well!