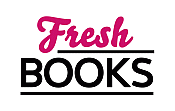 Fall into September books you'll love
Jude Deveraux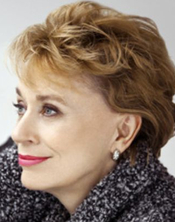 Jude Deveraux is the author of forty-three New York Times bestsellers, including Sweet Liar , the Nantucket series, and A Knight in Shining Armor . She was honored with a Romantic Times Pioneer Award in 2013 for her distinguished career. To date, there are more than sixty - million copies of her books in print worldwide.
Log In to see more information about Jude Deveraux
Log in or register now!
Series
Nantucket Brides | Summer Hill | Summerhouse | Medlar Mystery | Providence Falls
Books:
My Heart Will Find You, April 2023
Hardcover / e-Book / audiobook
Meant to Be, February 2023
Trade Paperback / e-Book
Thief of Fate, November 2022
Providence Falls # 3
Paperback / e-Book
A Relative Murder, April 2022
A Medlar Mystery #4
Hardcover / e-Book
An Impossible Promise, October 2021
Providence Falls #2
Trade Size / e-Book
Chance of a Lifetime, May 2021
Providence Falls #1
Mass Market Paperback / e-Book (reprint)
Meant to Be, March 2021
e-Book
Met Her Match, January 2021
Mass Market Paperback / e-Book (reprint)
Chance of a Lifetime, September 2020
Providence Falls #1
Trade Size / e-Book
A Forgotten Murder, March 2020
A Medlar Mystery #3
Mass Market Paperback / e-Book
A Forgotten Murder, March 2020
Medlar Mystery #3
Hardcover / e-Book
Met Her Match, September 2019
Trade Size / e-Book
Met Her Match, September 2019
Summer Hill #2
Hardcover / e-Book
As You Wish, September 2019
Summerhouse #3
Mass Market Paperback / e-Book (reprint)
As You Wish, June 2019
Summerhouse
Trade Size / e-Book (reprint)
A Justified Murder, March 2019
Medlar Mystery #2
Hardcover / e-Book
A Willing Murder, March 2019
Medlar Mystery #1
Mass Market Paperback / e-Book (reprint)
A Willing Murder, September 2018
Medlar Murder
Hardcover / e-Book
As You Wish, March 2018
Summerhouse #3
Hardcover / e-Book
The Girl From Summer Hill, May 2016
Summer Hill #1
Hardcover / e-Book
Ever After, July 2015
Nantucket Brides #3
Hardcover / e-Book
Change Of Heart, November 2014
Edilean
Paperback / e-Book
For All Time, July 2014
Nantucket Brides #2
Hardcover / e-Book
True Love, July 2013
Nantucket Brides #1
Hardcover / e-Book
Moonlight Masquerade, February 2013
Paperback / e-Book
The Enchanted Land, October 2012
Paperback / e-Book (reprint)
Stranger In The Moonlight, August 2012
Paperback / e-Book
Moonlight In The Morning, January 2012
Paperback / e-Book
Heartwishes, September 2011
Hardcover / e-Book
Scarlet Nights, June 2011
Mass Market Paperback
The Scent of Jasmine, January 2011
Edilean #4
Mass Market Paperback
Lavender Morning, April 2009
Hardcover
Secrets, February 2009
Paperback
Return To Summerhouse, June 2008
Summerhouse #2
Mass Market Paperback / e-Book
Secrets, May 2008
Hardcover
Someone to Love, July 2007
Hardcover
The Black Lyon, February 2007
Paperback (reprint)
The Enchanted Land, February 2007
Paperback (reprint)
First Impressions, July 2006
Paperback (reprint)
Carolina Isle, June 2006
Trade Size
A Season in the Highlands, February 2006
Hardcover
Twin of Ice / Twin of Fire, November 2005
Trade Size
Holly, October 2005
Trade Size (reprint)
A Holiday of Love, October 2005
Paperback (reprint)
First Impressions, October 2005
Hardcover
Always, November 2004
Paperback
Wild Orchids, June 2004
Paperback (reprint)
Forever and Always, August 2003
Paperback
The Mulberry Tree, April 2003
Paperback (reprint)
Legend, January 2003
Paperback (reprint)
A Knight in Shining Armor, December 2002
Paperback / e-Book (reprint)
Forever..., October 2002
Paperback
The Summerhouse, May 2002
Summerhouse #1
Paperback / e-Book (reprint)
Simple Gifts, November 2001
Paperback (reprint)
Temptation, May 2001
Paperback (reprint)
High Tide, September 2000
Paperback (reprint)
Upon a Midnight Clear, November 1998
Mass Market Paperback
Holiday Of Love, November 1994
Mass Market Paperback