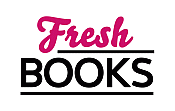 New Year, New Books in January
J.T. Ellison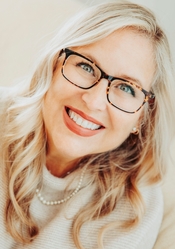 Blogging at Fresh Fiction
J.T. Ellison | The Joys of the Mass Market Paperback
November 23, 2015
Long before I was a writer, I was a reader (I'm sure this comes as a shock to you all). But I was a Read More...
J.T. Ellison | How I Came To Write The Book
March 15, 2011
"So tired of the straight line And everywhere you turn There's vultures and thieves at your back And the storm keeps Read More...
J.T. Ellison | Fictionalizing Reality 
January 14, 2009
Twisted as I am, my imagination usually guides my stories. I dream up horrific endings by villainous creations (who end up giving me nightmares,) and Read More...
J. T. Ellison | Why Crime Fiction Matters To Me
September 3, 2008
I know that sounds a bit like "What I Did On My Summer Vacation," but bear with me. I have always loved crime stories – real Read More...
New York Times and USA Today bestselling author J.T. Ellison writes standalone domestic noir and psychological thriller series, the latter starring Nashville Homicide Lt. Taylor Jackson and medical examiner Dr. Samantha Owens, and pens the international thriller series "A Brit in the FBI" with #1 New York Times bestselling author Catherine Coulter. Cohost of the Emmy Award-winning show, A Word on Words, Ellison lives in Nashville with her husband.
Log In to see more information about J.T. Ellison
Log in or register now!
Series
Taylor Jackson | Brit in the FBI | Samantha Owens
Books:
Her Dark Lies, March 2023
Mass Market Paperback
It's One of Us, March 2023
Hardcover / e-Book / audiobook
Her Dark Lies, March 2021
Trade Size / e-Book
Good Girls Lie, August 2020
Mass Market Paperback / e-Book (reprint)
The Last Second, April 2020
Brit in the FBI #6
Mass Market Paperback / e-Book / audiobook (reprint)
Good Girls Lie, January 2020
Trade Size / e-Book
Lie to Me, May 2019
Mass Market Paperback / e-Book (reprint)
The Last Second, April 2019
Brit in the FBI #6
Hardcover / e-Book
The Sixth Day, April 2019
Brit in the FBI #5
Mass Market Paperback / e-Book (reprint)
The Sixth Day, November 2018
A Brit in the FBI #5
Trade Size / e-Book (reprint)
Tear Me Apart, September 2018
Trade Size / e-Book
The Sixth Day, April 2018
A Brit in the FBI #5
Hardcover / e-Book
Lie to Me, September 2017
Trade Size / e-Book
The Devil's Triangle, March 2017
A Brit in the FBI #4
Hardcover / e-Book
No One Knows, November 2016
Paperback / e-Book (reprint)
The End Game, September 2016
A Brit in the FBI #3
Mass Market Paperback / e-Book (reprint)
All the Pretty Girls, August 2016
Taylor Jackson #1
Paperback / e-Book (reprint)
Field of Graves, June 2016
Taylor Jackson
Hardcover / e-Book
No One Knows, April 2016
Hardcover / e-Book
The Omen Days, December 2015
e-Book
What Lies Behind, November 2015
Samantha Owens #4
Mass Market Paperback / e-Book (reprint)
The End Game, September 2015
A Brit in the FBI #3
Hardcover / e-Book
The Lost Key, October 2014
Brit in the FBI #2
Hardcover / e-Book
When Shadows Fall, September 2014
Samantha Owens #3
Paperback / e-Book (reprint)
The Final Cut, September 2014
Nicholas Drummond #1
Paperback / e-Book (reprint)
When Shadows Fall, February 2014
Samantha Owens #3
Hardcover / e-Book
The Final Cut, September 2013
Nicholas Drummond #1
Hardcover / e-Book
Edge Of Black, November 2012
Samantha Owens #2
Paperback / e-Book
A Deeper Darkness, May 2012
Samantha Owens #1
Trade Size / e-Book
Where All The Dead Lie, September 2011
Taylor Jackson #7
Trade Size / e-Book
So Close The Hand Of Death, March 2011
Taylor Jackson #6
Mass Market Paperback / e-Book
The Immortals, October 2010
Taylor Jackson #5
Paperback / e-Book
14, May 2010
Taylor Jackson #2
Paperback / e-Book (reprint)
The Cold Room, March 2010
Taylor Jackson #4
Mass Market Paperback / e-Book
Killer Year, January 2009
Stories To Die For...From The Hottest New Crime Writers
Paperback (reprint)
Judas Kiss, January 2009
Taylor Jackson #3
Mass Market Paperback / e-Book
All The Pretty Girls, September 2008
Taylor Jackson #1
Mass Market Paperback (reprint)
14, September 2008
Taylor Jackson #2
Mass Market Paperback
Killer Year: Stories To Die For...From The Hottest New Crime Writers, February 2008
Hardcover
All The Pretty Girls, November 2007
Taylor Jackson #1
Mass Market Paperback / e-Book