"A cheeky, sexy, romp through 1885 London . . ."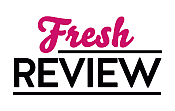 Reviewed by Dot Dittman
Posted February 17, 2015

RULES FOR A PROPER GOVERNESS by Jennifer Ashley is a page- turner that is not only exciting, but has characters that beguile from their first appearance on the page. And I'm also happy to say, that even though this is part of a series (Mackenzies and McBrides number seven), the storyline is completely stand alone. The allusions to the other characters' stories do perk interest in those directions—like a good series book should do.
Roberta "Bertie" Frasier is fascinated by the lilting Scottish accent of barrister Sinclair McBride, as she hears him try a case in court. Later, she steals both a pocket watch and a kiss from him.
Her fascination takes her further. She finds out where he lives and watches his comings and goings. One day, in the park, she encounters two very unruly children and their disgruntled governess. Bertie rescues them from harm and then finds herself having to escort them home after their governess deserts them. She finds out that they are the children of the enigmatic Sinclair McBride.
And that is how Bertie finds herself as the not-so-proper governess to two young hellions who adore her. It is also how Bertie the pickpocket finds herself falling for the barrister who is called "Basher." Their witty repartee and unlikely pairing are a joy to read about. 1885 London—both the dodgy and posh sides—are realistically imagined and described. The hero and the heroine are complex individuals who both need saving from their different, yet lonely lives. If you like a strong female character who doesn't mind getting her hands dirty and who can do a little rescuing herself, then Bertie Frasier is for you. Also, check out the other books by Jennifer Ashley in the Mackenzies and McBrides' series. I certainly plan to.
SUMMARY
TO KISS A THIEF...
Scottish barrister Sinclair McBride can face the most sinister criminals in London—but the widower's two unruly children are a different matter. Little Caitlin and Andrew go through a governess a week, sending the ladies fleeing in tears. There is, however, one woman in town who can hold her own.
Roberta "Bertie" Frasier enters Sinclair's life by stealing his watch—and then stealing a kiss. Intrigued by the handsome highlander, Bertie winds up saving his children from a dangerous situation and returning them to their father. Impressed with how they listen to her, Sinclair asks the lively beauty to be their governess, never guessing that the unconventional lady will teach him a lesson or two in love.
---
What do you think about this review?
Comments
No comments posted.

Registered users may leave comments.
Log in or register now!